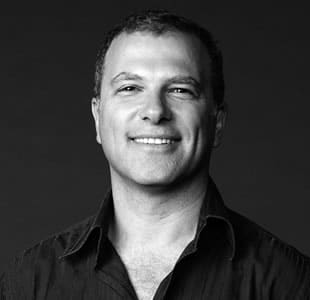 Credit card company MasterCard has released a new survey which shows 79% of respondents are against the removal of the GST-free threshold on overseas goods worth less than $1,000.
The study was conducted by Galaxy Research and spoke to 1,250 Australians aged between 18 and 64 who had shopped online in the last year.
Among those identified as 'frequent online shoppers', 38% claimed a change to the GST-free threshold would have no impact on their purchasing behavior. In addition, only 24% of the same group said the move would cause them to shop online less often.
"The challenge for Australian retailers is to deliver where overseas retailers cannot – service, delivering a personal approach – and there are so many local retailers who get that absolutely right," said David Masters, VP of strategy and corporate affairs at MasterCard Australia.
Currently, goods and services of less than $1,000 in value are exempt from GST if they are brought in from overseas. This has drawn criticism from local producers and retailers in Australia that are paying GST on items regardless of value.
Lobby groups from several industries put pressure on the government to change the legislation, and resulted in a Productivity Commission review that kicked off in 2011. The lobby groups also attacked Customs for not doing enough to police import evaders.
The Productivity Commission accepted submissions from various lobby groups, as well as government organizations (Customs included) and independent third parties to come up with a thorough review of the situation and provide options to parliament.
One of those options, included in an interim report in April 2012, looked at ways GST could be applied on overseas goods and whether it was feasible to implement.
The Productivity Commission laid down the groundwork for a removal of the threshold, but only if it could be done so in an economically viable way (and not cost taxpayers more than the GST revenue it would bring in). The government rejected calls for an immediate reduction of the threshold, but has signaled it will continue to look into it and establish further committees.
"The government will examine these proposals further and, as appropriate, develop business cases and possible implementation plans inc consultation with relevant stakeholders, including the Retail Council of Australia, Australia Post and CAPEC," reads the interim response.
The Australian Retailers Association (ARA), which serves as a lobby group for smaller retailers, used the release of the MasterCard report to call for urgent action.
"New research released today from MasterCard shows Australians are hard-wired to shop locally, and while we don't expect overseas buying behavior to change, Australian retailers have a right to be able to compete equally in the online space," said Russell Zimmerman, executive director of the ARA.
"Australian retailers wanting to reach their consumers online are currently being impeded by the Low Value Import Threshold, which puts them at a disadvantage when marketing products to their consumers; who will then make the choice themselves as to where they buy from." he added.