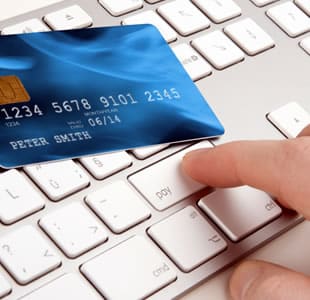 As worrying events unfold around the globe, most people react by becoming increasingly risk-averse, which means getting people to try new behaviors can be more difficult. However, that doesn't mean business has to suffer if you take the right approach.
As people become more conservative, companies have the ideal platform from which to approach existing customers. After all, if these customers have already purchased goods or services from you before, and are happy with the end result, then you have already won their trust. The next step is to get them to increase their spend with you.
Approaching them with a new or improved service or product will be a lot cheaper than selling to new customers. You already have their contact details. Small businesses often make the mistake of thinking that they need to grow and constantly win new customers but in the process ignore the loyal customers they have built up.
Bain and Company, a business-consulting firm, estimates that an improvement of 5% in customer retention can lead to profit improvement of between 25% and 85%. They have also conducted studies showing the direct link between customer retention rate and the average lifetime of a customer. If the customer retention rate is 90%, then the average customer lifetime will be 10 years.
The analogy is simple – the longer you keep a customer the more they will spend with you.
"The biggest mistake small businesses make is spending too much time and resources trying to win new customers rather than concentrating on existing customers," says Phoebe Netto, managing director of Good Business Consulting. "It is far more effective to sell to existing customers than new ones. Your initial price and service may have won them over but that may not be enough to keep them."
Arthur Bianchi ran his own house painting business for years. Recently retired, he admits to making many mistakes throughout his career.
"I was always focused on winning new customers. I thought that was the key to building a good small business but it took a long time to realize it was easier just to go back to existing customers every year or so and see if they needed any more work," he adds.
"I constantly ignored existing customers and took it for granted that they would call. I had a couple of years where they didn't and my business really suffered. When I questioned previous customers, I found out that they were happy with the work but were unhappy that I hadn't really followed up unless it was chasing more work. Other painters had spent more time and effort attending to their needs and they had recommended them to their friends and relatives. It took a long time for the penny to drop and it cost me plenty of money."
Growing your small business by retaining existing customers doesn't mean throwing lavish parties and taking them out to lunch every week. It can be a lot simpler than that.
"You need to build relationships with your customers and make sure you maintain them," says Brian Levine, director at Blinc International.
"It is not about building a relationship with one customer, if you have a big client, get to know all the people in the team you deal with and constantly communicate with them."
Blinc International is an advisory company to sports stars and sponsors who constantly negotiate third-party deals. They have four staff managing 40-50 clients.
"Your business needs to be relevant to their organization," says Levine. "That means going to talks, conferences, and seminars so you are ahead of the game. Also, introduce clients to one another. They can really benefit from that.
"You also need to take an active interest in all news relevant to their industry. One thing we do is send a file regularly containing industry news so that they can read it on a plane and feel abreast of what is going on in their field. You can't just show up for a cheque at the end of the month."
But keeping customers doesn't always need to be so complicated.
"It can be as simple as bringing chocolates or ice cream to a meeting," explains Good Business Consulting's Netto. "I think there are four simple rules small businesses need to adhere to keep customers happy. Firstly, make the relationship personal. Secondly, consistently ask questions and listen to the answers. Thirdly, make it easy for them to be a customer by engaging in constant communication and lastly, make your customers proud. Keep them happy and delighted."
Companies often embark on ambitious customer loyalty programs and now more than ever we are seeing big companies work together, such as Qantas and Woolworths, to enhance the customer experience and expand the number of points a customer can then eventually receive.
But for small companies, it doesn't need to be as elaborate as that. The Footprint Shoe Clinic, which specializes in ensuring you are walking and running in the right shoes through a digital gait assessment upon your arrival, teamed with Endless Rewards to build brand loyalty. Between them, they devised the On-Trac rewards club to build customer loyalty.
"We examined five different loyalty programs and went with Endless Rewards because we are a relationship-driven business rather than a sales-driven one. Their philosophy about rewards versus discounts matched ours," says Andrew Taylor, managing director of Footpoint.
"At Footpoint we do not discount as we don't believe this builds loyalty with our customers. Rather we offer customers our On-Trac rewards club card whereby they receive 10% of each purchase back onto their card each time they purchase an item in-store."
The program has been an almost immediate success since its launch in August last year, with the average spend per transaction for members being 40% higher than for those customers who do not have an On-Trac rewards card.
In addition, the program allows The Footprint Shoe Clinic to send out a courtesy text message to their clients three weeks after the client has bought new shoes to check whether they are happy with their purchase. If they receive a negative response it is followed up with a phone call and the problem is addressed.
"The Footpoint On-Trac card has enabled the business to focus its marketing efforts on retaining and building loyalty with its existing customers," Neil Joseph, CEO of Endless Rewards, said. "This has resulted in an increase in return business and it has proven to be an excellent way for Footpoint to engage regularly with its repeat customers."
Increasing your bottom line isn't that hard when you concentrate on the clients you have already secured. It is a cheaper, more effective way of growing your business.
"If you build a relationship with your customers then they will contact you if they have a problem rather than just walk away," explains Good Business Consulting's Netto. "If you can understand their business, build a personal relationship, and help them understand what you are all about, you are definitely heading in the right direction for your business."
While you are busy focusing on looking after your customer base, automate the search for new customers with Netregistry's search engine marketing services.
Image credit: Thinkstock