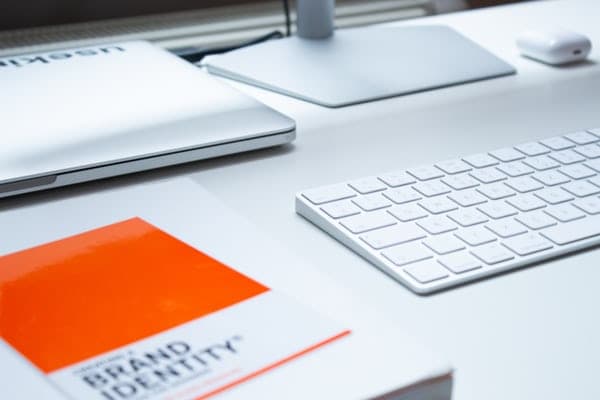 It can be really difficult to find a business name and image that will get you noticed in the marketplace. Fran Molloy finds out everything you need to know about creating a memorable and effective business brand.
Transforming a great idea into a viable product – or a whole new business – can be a long and frustrating road. It's often hard to maintain that creative momentum when confronted with the plethora of mission-critical decisions that need to be made in the early days.
However, for new businesses short on cash but keen to invest some time and energy, there's plenty of resources on the net that you can tap into to help you come up with a killer brand for your new venture – without shelling out for a high-end agency.
What's in a name?
"A business name is very important – it's something you as a business owner will have to say a million times and explain to everyone from customers to investors – so you'd better love it," says Scott Maxworthy, who heads up Sydney-based digital media strategy and online communications agency Maxy's Media.
In the pre-internet age, many businesses adopted names like 'Aardvark' and 'Acme' to try to lift their business to the top of the classified listings in directories like the Yellow Pages, Maxworthy says; these days, alphabetical order is irrelevant.
"When you're coming up with a company name, you've got to keep in mind that most people will begin their hunt for a product at a search engine," he says.
Maxworthy adds that, while you might have your heart set on a really creative and unusual name, you will probably be better off with a name that doubles as a search engine keyword.
"Ideally, you'll build your brand and your domain around a word that people will search for when they are looking for the sort of product that you sell."
A branding exercise often involves a careful see-saw between a great product name and a practical, memorable word that relates to the product in some way.
"Good marketing often involves being remarkable and creating something different," he admits.
"So an obvious name, like Joe's Commercial Cleaning, is going to be really boring and won't really cut through. The challenge is to try to create a brand around the name you come up with for your business, whether that name is a word you'd find in the dictionary, a made-up word, a combination of words, or an acronym."
Branding basics
Dr Bruce Perrott, research director of marketing strategy and technology at the University of Technology, Sydney, says those fundamental choices about naming and developing your brand name and image are critical decisions that should occur in the very early stages of business development.
"The main purpose of any business is to build the brand because the real worth of a company is the future income stream that comes from that brand," he says.
Perrott explains that the real value of any business, on top of its fixed assets, is the 'brand equity – marketing-speak for the value of the future revenue that the business is likely to generate because of its brand.
Three key ingredients of brand equity are awareness (or recognition), loyalty, and value – and it's important to get those right at the outset.
"Often a company will believe their brand might be in a particular position, delivering strong value – but their customers may not see them the same way, they might not have the attributes that are important in the consumer's mind," he says.
Much of the feel of a brand is invested in the name, Perrott says; but what is behind the name or the logo, is what you are trying to communicate when you market your brand.
He says that a good, strong brand doesn't need to discount prices to gain market share; but if don't feed your brand with good marketing, communication, and consumer messages, it may well fade away.
"Most small businesses are started by entrepreneurs or technically skilled people who often don't have a lot of business or marketing education," he says.
They're missing a key component, he says. "Marketing is the core of any business, it's about linking products and people."
Perrott says that engaging a brand consultant at the start-up stage can fast-track your marketing education and is a very worthwhile investment for any small business that doesn't start out with strong marketing skills.
"Any business starting out should have a business plan and a marketing plan before they actually start trading," he says.
"Without it, you just won't know if your business is going to be viable in the first place." #
For more on branding, here's the full article.
RELATED ARTICLES