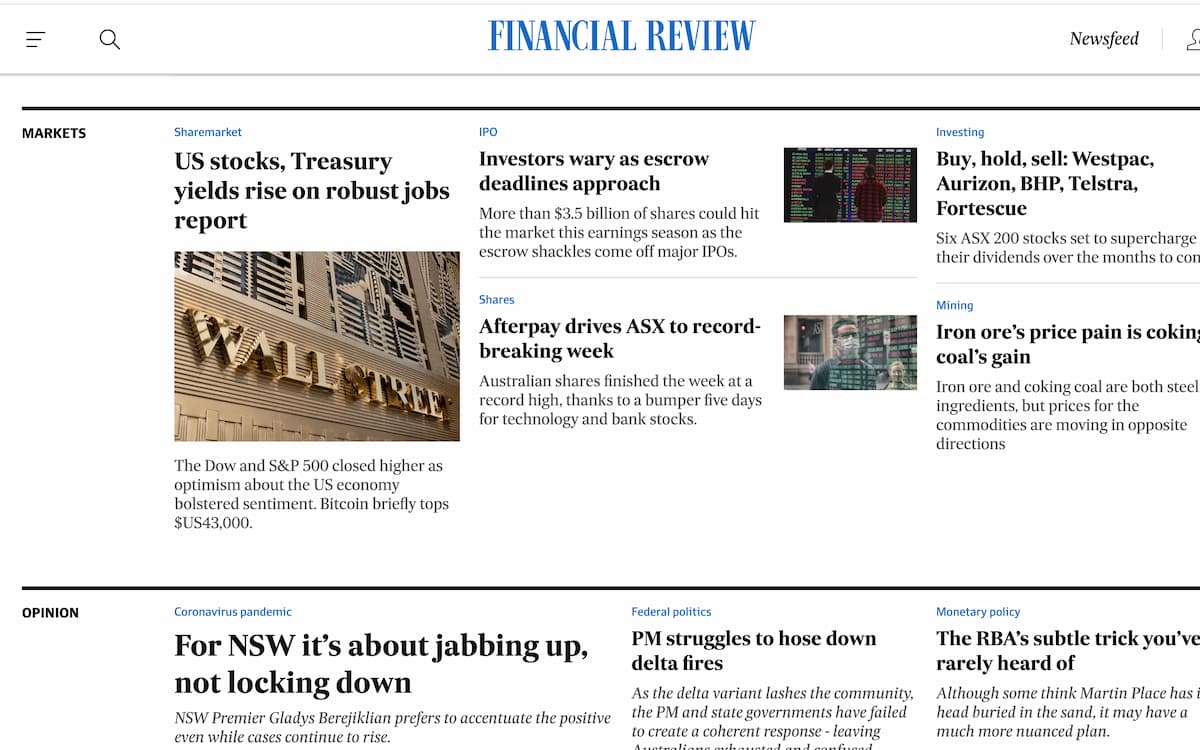 Innovation secrets
Beehives that have saved the lives of millions of bees; virtual reality experiences for job-seekers, and pornography that delivers testicular cancer messages are just some of the groundbreaking innovations that have appeared in this year's Australian Financial Review's Most Innovative Companies list.
The list, which is now in its fifth year and is judged and compiled by leading Australian innovation consultancy Inventium, attracted over 1000 nominations – twice as many as last year.
A standout product innovation from this year's cohort was from product development and manufacturing company Evolve Group. The company had identified a problem in the current method of extracting honey. Breaking into beehives incites bees to sting the person doing the extraction and the stinging action kills the bees.
Evolve Group developed the Flow Hive, a complete re-design of a traditional beehive. The Flow Hive has bolstered bee numbers across the globe by introducing an estimated 35,000 to 45,000 new beekeepers across 128 countries, resulting in an estimated 1.6 billion new bees.
Paul Wilkie, Director, Sales & Marketing at Evolve Group, says the response from the bee-keeping community has been incredibly positive, despite the fact that they expected some initial cynicism. "There is always going to be a period where people are skeptical of any new technology that replaces or improves an older method, especially one that's thousands and thousands of years old."
"But as more of the flow frames reach the market and more and more people are collecting their very own honey this way showing just how easy it is to use and how great it is for the bees, there are more converts every day. We believe it's only a matter of time before commercial operations the world over are converting their hives to Flow Frames."
CommBank produced one of the stand out HR innovations from this year's cohort – a Virtual Reality Workplace, using Oculus Rift technology. In the Oculus Rift experience, potential employees are guided through a 3D replica of the Innovation Lab and face a series of challenges based on CBA's five values.
CBA also developed a mobile app version to allow candidates to try it in their own homes, enabling them to reach a broader talent pool. The Oculus Rift VR Experience has been used by over 3000 candidates at career fairs and campus events.
"It not only demonstrates CBA's technology focus," says Tiziana Bianco, Global Head of Innovation Labs at CBA, "but the virtual reality experience helps candidates understand CBA's values and how important it is to place the customer at the heart of everything we do."
From virtual reality recruitment experiences to testicular cancer, the range of submissions was incredibly diverse.
Advertising agency M&C Saatchi set out to solve a big challenge: Get young men to self-check for the signs of testicular cancer, something that they simply weren't doing.
"Early detection of testicular cancer means it can be treated," explains Ben Cooper, Group Innovation Director at M&C Saatchi. "We needed to find a way to engage young Australian men when they had their pants down. It was quite simple really… When do guys play with their balls? Adult films seemed an obvious choice."
M&C Saatchi approached one of the biggest Adult Entertainment studios in the world and convinced them to include a message in their biggest release of the year. This resulted in a scene which physically demonstrated the simple technique for detecting testicular cancer.
"By disrupting the storyline we were able to instruct men on how to self assess," says Cooper. "With 5.5 million views, and who knows how many fondles, this idea helped hard to engage men to take control of their balls."