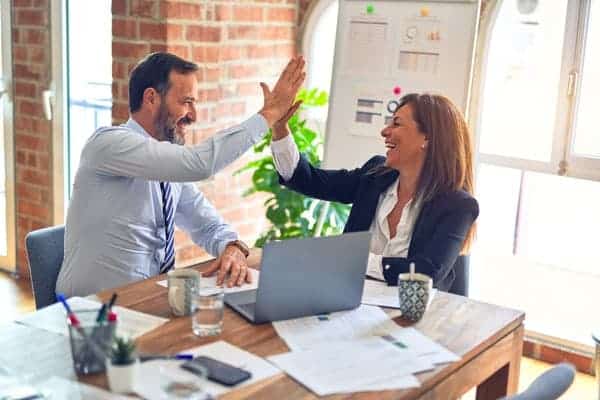 For many small business owners, insurance is a 'set-and-forget' part of the paperwork. However, it's crucial to keep an eye on it and make sure your cover is enough to keep you moving.
Running a business is all about multi-tasking and balancing the day-to-day operations of running a business alongside the administration and development activities. Securing insurance cover may not always be top of mind, but it's critical that owners get it right as the consequences can be dire.
As your small business grows, it's easy to get wrapped up in the focus of making sure that growth continues. As a result, it's easy to lose sight of some of the fundamentals of making sure your business is safe in the event of an incident.
Something that many people don't consider is that a change in circumstances for your business means that they should re-assess their insurance cover. If you take on new premises, hire employees, buy a vehicle or new tools or equipment, it is vital to ensure that your policy has those new assets covered.
When choosing or updating an insurance policy, it's very important to find coverage that suits your needs, as well as your budget. For small businesses, there are five key elements to coverage that need to be considered.
1. Insurance Type
Knowing the type of insurance your business needs is crucial. Many businesses are either underinsured or don't have the right insurance covers in place. Talking with an insurance representative can help you tailor your insurance package.
2. Disclosure
Don't withhold any important information about your business when you are talking to an insurance representative. They will need to know specifics about your business, such as its potential exposure to loss, to make sure that you get the right amount of cover.
3. Cover
Business insurance is a complex area, and the cheapest quote isn't always the best. Small business owners need to check that the coverage is suitable, and be very aware of any exclusions listed in the policy.
4. Risk
Being underinsured is a huge risk, which is why it is important to review your policy on an annual basis, or whenever there are major periods of growth or significant investment, such as the purchase of new equipment.
5. Finances
If finances are tight, then one strategy to make sure the business is still covered is to opt for a lower premium with a higher level of excess. This will help keep you fully insured.
Working with WFI, I've learned that small business owners invest an enormous amount of time and money into their business, and an unforeseen accident or incident can be disastrous, particularly if the business owner makes a claim, only to find that they are underinsured.
It makes sense to do everything you can to protect your business and investment, and keeping abreast of your business insurance could be as simple as a quick phone call to get the ball rolling on getting your policy up to speed, and in step with your business growth.
John Ripepi
John Ripepi is the Chief Executive of WFI, a business, farm, and strata insurance specialist with over 90 years of experience serving the Australian community.