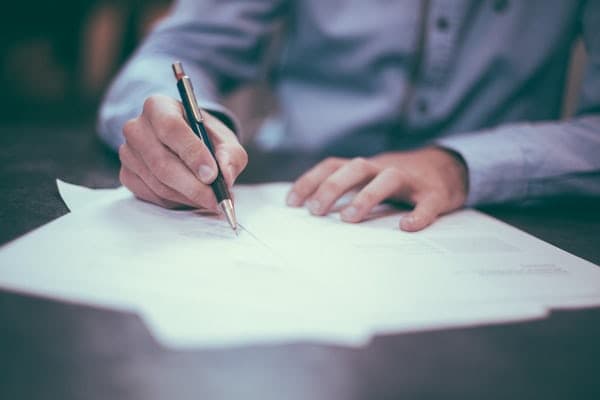 Life Hero: Greg Logan, chairman of good company, a matchmaking service for volunteers
When Greg Logan was 10, he was, like most afternoon television viewers of his generation, a fan of Bewitched. Years later he would go on to create his very own advertising agency, but one day he decided to work to earn awards and a reasonably good living simply wasn't good enough.
I was 10 when I decided I wanted to be in advertising. I was a big fan of Bewitched. I loved what Darrin did for a living. By age 19 I was working as a copywriter in a large agency. At 35 I started my own agency, McMann, and Tate after the agency Darrin worked for in Bewitched.
Important life lessons
It has taken me a while to work out that not everybody does things the way I would, and that that's okay. You have to trust the people who work with you and
trust your instincts on why you employed them in the first place. You learn something from everyone you work with. You learn what to do and often, more importantly, what not to do. But it was my father who taught me the most important life lesson: he always told us that nobody is better than you, and never be afraid of people or situations. It's really helped me to understand this lesson, especially in presentations and dealing with important people. But you have to balance that with humility.
A good idea
good company is a brilliant idea that Kate Kennedy, a young professional in Melbourne who now works for World Vision, came up with. She and her friends were talking about how they wanted to do some good but the thought of traditional volunteering didn't really rock their boat. Together, they've brought volunteering into the business world and into this century. Hopefully, our name is pretty clear. We represent a new generation of professionals who
give back. Our volunteers don't rattle tins asking for money or paint fences, they donate their valuable time and professional expertise to charities that would normally need to find the money for those skills. We are basically a new kind of matchmaking service.
good company's beginnings…
It started with the power of friendship between a group of people who decided it was a great idea. Initially, they took it out to their network of friends. The next step was money, and that came thanks to The Pratt Foundation, our first sponsor. Events followed where people became inspired and began achieving the wishes and needs of not-for-profit groups in Melbourne. In 2001, our first year, we had 15 charities, 150 members and achieved 30 outcomes. Today we have more than 600 charities and nearly 6000 members. Collectively we've achieved more than 1,500 outcomes worth more than $6.5 million of professional services.
Evolution of the vision
The vision of a new generation of professional volunteers has remained consistent, but the size and scope of what's possible have definitely grown. In that first year in Melbourne you can imagine the group of friends thinking, "Wow, this is huge." Now, it's not only realistic that we expand to every state in Australia, it's essential. Since we're an online organization, we can go anywhere where there are professionals with skills and non-for-profit groups that need those skills.
The online experience
The online experience is what a good company is all about and our point of difference. Young professionals wouldn't be interested in us without our online model. It would take our couple of staff forever to deal with all our groups without our online model. All the networking and matchmaking is done online.
Our volunteers and groups join, our groups send us their wishes, and we match-make the needs of these groups with the skills of our members. Of course, we also share our news and events online. It's not only invaluable to our stakeholders, the internet is invaluable to our very being. It's a great way for people to connect. But we found you can't just leave it just to good ol' www. You still need to make a connection face to face or via phone. If you only connect online, it's like online dating and never actually meeting. It's not going to work.
The website
Initially, we used a basic 'off the shelf' website, database, and email system. However, we very quickly outgrew it. The way we match people with pro bono projects is unique, so we needed to develop a fully customized IT infrastructure. We effectively built an online wish management system, like a content management application, that allowed us to handle hundreds of projects from submission right through to matching and reporting. The system was built in open source code (PHP) by a boutique development firm in Melbourne called design (www.designit.com.au). Previously we had to manually load every wish as a new webpage. The new system allows charities to submit their own wishes online which we could review and publish in about 10 seconds. Given we handle thousands of wishes every year, the savings are considerable. Not only that but our volunteers can search and apply for wishes online. The charity is then alerted to the wish application, they can review the volunteer's expertise, and then progress the wish to 'in progress. The system then automatically checks in with both parties after a certain time, and, once the wish is completed, there's an online report to complete. By automating the entire wish process, we save an enormous amount of time, provide a better user experience, and track the outcomes that prove the success of our model.
Social networking
We recently used Facebook to help promote an event, which was simple and effective. Just recently a good company volunteer built a Facebook application for The Big Switch, a climate change movement founded by Greenpeace', which has attracted more than 50,000 Australian users (apps.facebook.com/thebigswitch/)! But so far our day-to-day operations have not been greatly affected by the spread of social networking. In many ways, we've been doing online social networking for seven years anyway.
Know what you stand for
When you see the result of every outcome you always feel proud. I'd say our greatest achievement is attracting incredibly passionate and professional people as staff, committee, and board members. I'm constantly amazed at the level of people we attract who do a lot of work for little or no money. And the longer we go on, the better the quality of people we attract. That comes from building a great brand from a great idea. The most important thing to remember when creating a great brand is to know what that brand stands for, always stay true to that. Obviously, the social networking trend is something we're watching closely. But we need to be careful about launching into viral and social network initiatives because if we grow our users too quickly we won't have enough projects for everyone!
Motivation to do good
Most of the time, people don't actually need that much convincing. It's very simple: when you do good, you feel good. This has been one of our crucial learnings over the years. We find that the people doing the work for a good company's affiliates typically get more out of the experience than the charities who get the pro bono help. That's the beauty of it. It's a true exchange. I'm lucky in that I love what I do, so while I am busy, I don't get stressed. Cutting off at weekends is important. You need some kind of break, especially if you work long hours during the week. You should also plan a big holiday every year. Book it early and tell everyone. You'll not only get excited, there's no way anyone would dare ask you to change it! #
Want to help?
If you'd like to help a good company but don't have time to donate (your time, that is!) you can donate money.
By helping a good company, you are helping more than 650 charities. All donations to the good companies are tax-deductible. Go to www.goodcompany.com.au/goodcompany/donate where you can either send a cheque or direct deposit. It will give your company some valuable good karma.