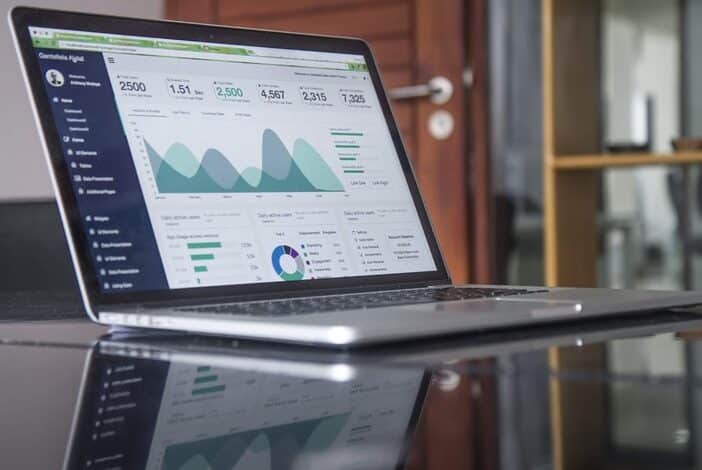 Chances are you know of a business of any size that would do well to have a website. Even if they have no plans to trade online, it's undeniable that search engines like Google are making printed directories like the Yellow Pages less relevant than they once were.
This is all well and good if you're a mega-corporation with an enviable marketing budget and in-house web talent, but for small business owners, these types of resources may be well out of reach.
The truth is, 'expensive' doesn't even necessarily imply 'good'. It would be a brave company that claims to never have overrun a complex IT project. One famous example is the former Department of Communications, Information Technology and the Arts (DCITA) which spent an astonishing $4 million on its website in 2003.
Step one – planning
Strategic thinkers advocate the mantra 'think slowly, act swiftly' for a reason. Rushing into any project without a clear and realistic vision of what you want to achieve is a recipe for disaster, or at least, for wasting time and money.
What do you want the website to do? At its simplest, you will want to describe your services and provide contact details so prospective customers can find you. You might wish to go into more detail about specific services, showcase photographs of your work, provide template documents like order forms, detail the company's history, and anything which adds value. You have to be honest with yourself about what you genuinely need. While it is easy to be excited by the thought of your own full-blown amazon.com or smh.com.au, such an endeavor is terribly expensive.
Step two – choose a domain
What is your site about? What is your business name? You need to choose a domain name that is meaningful but at the same time not so cumbersome that potential visitors will find it hard to type or to recommend to others. What sounds good when sandwiched between 'www.' and '.com.au'?
Your business might be called 'Fred's high-voltage electrical engineering' but fredshighvoltageelectricalengineering.com.au is just way too long. Perhaps fredsengineering.com.au will do the trick (freds.com.au would be a wonderful catch, but you can be pretty well assured all the simplest domain names are already taken).
To acquire a domain name you need to visit a domain registrar, which can be done online. In addition, you will need to show a relationship between the name you choose and your business.
The first step of buying a domain name is actually to search if the domain is available or has already been taken. The registrar's site will advise success or otherwise, and lead you through to purchase when you find the domain of your dreams.
You will be asked for the essentials – namely, your payment details – and depending on the registrar you work with, you may be asked if you would like to spend more money on things like parked domains, personal consultants, reseller accounts, and more. It is safe to skip through all these.
Once you complete the checkout you will have a domain name and a registry key for it. It's vitally important that you keep this registry key safe. You'll need it whenever you want to update any of the details relating to your domain.
Step three – development
A serious decision must be made which influences the direction of your website development. Will your website be updated regularly?
If you merely wish to point people to your brick-and-mortar storefront, then it's unlikely your website will change much over time. However, if you believe you can attract new customers by making your site dynamic with regularly changing content and news, then you will obviously be making frequent changes.
It's important to consider this because the differences will influence the technology behind your site. A 'static' site can be composed of individual web pages which are edited by an expert or infrequently by someone less savvy but who follows careful instructions. By contrast, a 'dynamic' website is best implemented on top of a database-driven program known as a content management system (CMS).
Three of the most popular CMS systems are WordPress, Joomla, and Drupal, all of which are free to use but come with a learning curve. The basic idea behind a CMS is that whoever is charged with updating the website can do so by logging into an administrative console within it. There is no requirement to edit HTML in a text editor; instead, you can type new text in a Microsoft Word-style environment.
Step four – choose a design
Once you have the nuts and bolts figured out, the next step is what should your website look like? It is so easy to go wrong at this point – and it's also so easy to spend all your money here. In fact, design may well be where the bulk of your budget goes.
There are two broad directions to go in. Select a pre-designed theme that is readily available online, or hire a graphic designer to create your own unique and personalized layout. To use a pre-designed theme, look no further than a simple Google search and sites like opensourcetemplates.org.
Plenty of altruistic creative people have made professional and pleasing website designs that are free for re-use. Of course, the biggest downfall of a free template is that no matter how much you like a design, it was never produced with your company in mind. A graphic designer offers a more satisfactory result – but at a price.
Fortunately, even if you have no real concept in mind, a good designer will be capable of making a website layout that reflects your brand and has clean, visual appeal. The problem is knowing how much you can and should pay.
Ideally, you already have some slick imagery for your business on hand – high-resolution photographs of people, products, and offices, as well as a logo. Many graphic designers would like to persuade you to start afresh, but if you are resolute and ask they work with what you have, they can still work wonders, but at a much lower price tag.
It is possible you'll have friends or helpful associates and colleagues who know someone that can 'knock up' a web design for you. Unless this person has artistic and technical experience, you will invariably be trading the $1,000 in savings for ongoing headaches. The key here is to avoid the easy option.
Ask the designer what their fee includes. You should expect a minimum of two creative concepts to be offered. You can then bring one of these to life as is, or take the opportunity to tweak it if inspiration hits you. Be certain to make changes early while they are still part of the fee.
Step five – choose a web host
Before you can put anything online, you have to find a server willing to host your site. There are a few options here.
The first is to look into any of the free web hosting your internet service provider offers as part of your regular service fee – though often this has restrictions for personal use only.
A more reliable option is to survey professional web hosting options. As usual, there is no shortage of options making it difficult to choose.
Fortunately, the rich selection benefits consumers because web hosts have to compete to attract your attention. There are a number of free web hosting providers, mostly on servers based in the United States, as well as within Australia, and they are run by a genuine web hosting companies.
Even though you can take up a free offer, the hosts generally will not sacrifice the quality of their service on free plans, because their ultimate goal is to win you over, so you elect to upgrade, in time, to a paid account as your site grows in size and popularity.
One of the great things about owning your own domain is you can freely choose the company that will host your website, and you can change providers over time without your customers ever realizing, as they won't be affected.
Sign up with a web host and you will get an email giving you the address of the control panel used to maintain your site. This lets you set up your domain, create databases if need be, and gives important information about the web host's name servers and file transfer (FTP) servers which will be used to upload your website to their disks. Be certain to keep these details filed safely. They are vitally important.
Netregistry can provide your off-the-shelf website. Pick a website that puts you amongst the best websites in your industry sector here.