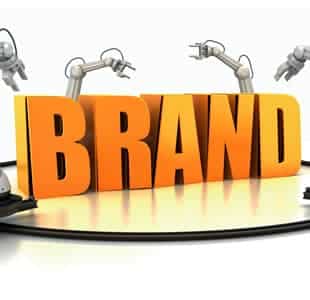 Bryce-Smith and her hairdresser husband Alan Buki, O&M's creative director, stumbled upon their now-thriving natural hair-product business by way of avoiding the painful skin conditions that often follow frequent contact with traditional hair-colour products.
Buki suffered from dermatitis caused by handling hair colouring products, but, while in the UK, he found a natural product he could use without nasty skin reactions. So when they opened a salon in Australia, Buki and Bryce-Smith began importing the same brand. "Word of mouth spread, beauty editors started coming in, and before we knew it other hairdressers started asking where we got it from." They started out selling the products to their peers.
Talking with Nett at the couple's new Bellevue Hill home, Bryce-Smith recalls the humble beginnings of the business: "We used to store all the product in Alan's brother's garage. We were packing everything in Alan's parents' lounge room on a trestle table, all of us lined up. And we were laughing so much, thinking, 'Oh my god, do you think Richard Branson started like this?'"
Get the story straight
As the market for ammonia-free hair products grew, Buki and Bryce-Smith decided to invest money into the new business, and take ownership of the brand. "Being a distributor, you're building up somebody else's product that could eventually get bought out," says Bryce-Smith. They made a deal with the UK manufacturer and bought the brand.
One of the earliest salons to adopt the O&M product and philosophy was Stevie English in Glebe, owned by colourist Steve Corthine. Like Buki and Bryce-Smith, he saw the business potential in marketing his salon as ammonia-free, complementing his own burgeoning environmental conscience.
"A lot of people come into my salon just because it's ammonia-free," he says. " … people come in well-educated about what's bad in products, what's harmful, and what [they] are allergic to. And those are all things that O&M has either removed or is in the process of removing."
Linking their own experience in the salon to the development and distribution of their products has always been a key point of difference in Buki and Bryce-Smith's business approach, and it is something their customers recognise and appreciate.
Bryce-Smith says the O&M brand really hit its stride at the massive annual salon industry showcase Hair Expo in Sydney two years ago. They invested – quite significantly – in a large, custom-built stand to showcase their wares. The response exceeded anything they could have anticipated. "We were laughing because people were asking us if we'd been taken over by a multinational," says Bryce-Smith. "It just shows you how much of it is all an illusion.
O&M has since extended its customer base to more than 350 salons nationwide, expanded into a prestigious chain of salons in Hong Kong and resorts in Malaysia, and Bryce-Smith is now in negotiations to enter the US market.
Do you have an idea for an online business, but are unsure how to make it happen? Fill out Netregistry's web design enquiry form, and find out how easy it is to get your business up and running on the net.
RELATED ARTICLES
RELATED RESOURCES
RELATED BLOG POSTS