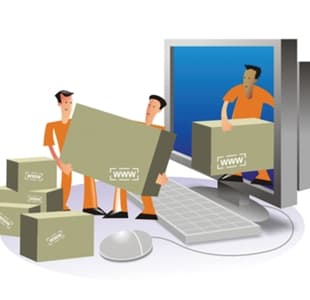 Crust Pizza is a premium brand that inspires its devotees to tell their friends "You have to try this!". — Jump online and you'll see these fans are growing in number through Crust's recent forays into Facebook, Twitter, and blogging – the kind of devotion its bigger competitors dream of.
The company's phenomenal growth from a $60,000 investment in a single store to 50 plus stores and tens of millions of dollars in revenue is certainly remarkable, and now the heat is really on as the company goes for a bigger slice of its multinational competitors' action: selling pizza online.
The multinationals have franchise models and brand campaigns honed across decades. They're focused on chipping away at competitors for (mass) market share with discount coupons and 'meal deals' (a cute rhyme that's all about the upsell).
There's no doubt Aussies love pizza – and lots of it. Pizza is still mostly promoted as a home-delivered fast food that promises to fill you up. Substance over style.
While there's nothing wrong in wanting value, smaller pizza companies like Crust have been scoring important victories in the pizza wars with winning combinations of gourmet plus healthy, and, yes, good-looking pizzas presented in stylish boxes.
In every Crust shop window, all the fresh ingredients are laid out before you, deli-style and the open plan design allows you to see the pizza designers and chefs at work, a concept Costa Anastasiadis, founder of Crust, borrowed from the woodfired pizza section of the bistro his family used to operate in its Kogarah pub.
"When I was working in the family business, I got to know the operational side and one of the things we identified was how great the product was," says Costa. "It was difficult to do a fine-dining concept, though we always knew that if we refined this product and created more efficiencies there would be a great demand for it. At the time woodfired pizza was a bit of an ultra-niche."