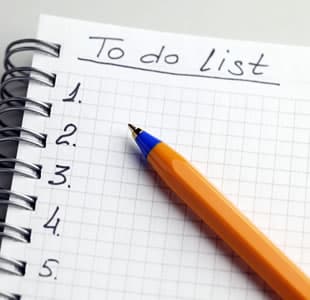 Email marketing really is the granddaddy of online marketing, yet it is still underutilized as a marketing tool by small businesses.
Given that a large number of people spend more time in front of their computers than any other screen, email marketing is really a no-brainer. Not only does it effectively reach people interested in your product or service, but it's cheaper, quicker to implement, and more flexible than any other form of direct marketing.
If you are thinking about launching into email marketing, here are eight tips to help you design your email marketing program and make sure it's effective
1. HAVE A GOAL
A lot of email marketing fails because it's done without a clear objective. The key thing to decide before you undertake email marketing is whether you are doing it to acquire customers or retain them. Acquisition emails are 'email campaigns'. Retention emails are 'email newsletters'.
The goal of an acquisition email is to get the customer to take action: buy a product, visit a store, enter a competition, etc. A retention email is designed to develop a relationship over a longer period of time to drive loyalty, repeat purchases, referrals, or a sale in the long term.
An email campaign has a strong call to action and offers. An email newsletter has interesting information or subject matter that adds value to the reader but is not a hard sell.
I suggest if you want to do both, do it in separate emails so you can maximize your opportunity to achieve your goal.
2. HAVE A GOOD LIST
One of my pet hates is when I meet someone at an event or meeting, I give them my business card, and the next thing I know I'm getting their newsletter or email campaigns. I've not asked to receive it nor am I interested in what they have to say.
Only send your emails to people who've asked to receive them, and have an unsubscribe link on all your emails. Have a double-opt-in process for anyone who subscribes so that they confirm that they want to get your email. It means a smaller list, but at least you're sending to an audience that is interested.
Build your list by making sure you include a subscribe box prominently on your website. preferably in the main navigation area (like your page header). Take advantage of inviting people to subscribe at as many other touch-points as possible, such as at the point of sale and events. Make sure you give people an accurate description of the benefits of subscribing and always deliver on your initial promise in the type of content and frequency of emails.
3. STAY OUT OF THE JUNK BOX
Include an 'add me to your address book' button on the page where your subscribers sign up so that your email gets in their inbox and not the spam filter. Send both an HTML and text version of your email, as some HTML emails are blocked.
4. GET YOUR EMAIL OPENED
The way to get your email opened is to make sure that the receiver recognizes the sender. So think about who it will be from, whether it's the company name or a person's name. Ideally, personalize the subject line also, and test different subject lines.
5. GET YOUR EMAIL READ
The top two inches are the most important. This are should be focused on telling people what the offer is or what's in the newsletter and enticing them to read more.
Keep the copy succinct and use simple language. The general rule of thumb is the shorter the copy, the better. Keep the full story on your website and link to it from the newsletter – this will help drive traffic back into your site as well. Pepper your email with relevant emails, bold copy, and links. All of this helps capture the reader's attention, allows them to read your email quickly, and motivates them to take action.
If writing isn't your skill, get a copywriter to help.
6. HAVE A STRONG CALL TO ACTION
At the end of the newsletter, work on driving people to take some action (even if it's just to forward the newsletter on to a friend). This is particularly important if it's an email campaign rather than a newsletter.
7. TEST AND TWEAK
Split your list up and test different subject lines, content, and offers, and see what works best. That way you can maximize your effectiveness.
8. SEND YOUR EMAILS OUT EARLY IN THE WEEK
The highest email open rates occur on a Monday with the lowest on a Friday. Think about it.
###
Free tools
There are some great tools on the web now that have made it even easier to do email marketing. My favorites are:
Michelle Gamble is Chief Angel at Marketing Angels, a national marketing consultancy providing marketing advice and outsourced marketing management for growing businesses in Sydney, Melbourne, Brisbane, and Canberra – www.marketingangels.com.au
RELATED ARTICLES