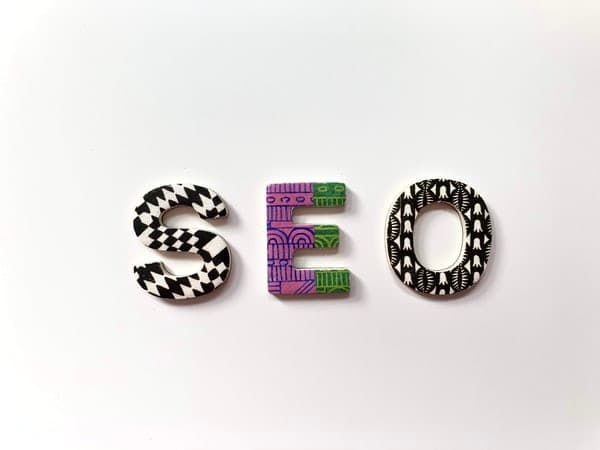 Cory Allan went through ten different search engine optimization (SEO) consultants before he hit upon one that seemed to be able to help his company, Bar Fridges Australia, boost its sales by increasing its ranking on Google.
Like many small businesses, Allan had previously used Google AdWords, which is a paid advertising service that places links above Google search results. It helped to grow his refrigerator business by leaps and bounds – so much so that he needed to offload the function to someone else. But Allan also wanted to improve the search ranking of Bar Fridges Australia in the organic search results – which is where SEO comes in.
"It's very hard to find an SEO company you can rely on and trust because there are that many shonky ones out there," he says. "You go by word-of-mouth based on who people have tried. There were a couple that seemed to get results and some that took us for thousands and delivered nothing. You soon wake up to it; there's not as much to SEO as some people think."
In the end, SEO has become the backbone of Allan's marketing: his company has secured a top spot for over 100 Google search terms, meaning that his company is front and centre in the results of a broad range of searches. This has made Bar Fridges Australia easy to find online – and translated into significant sales growth over the past few years.
It used to be a novelty, but these days if your small business isn't listed on Google – and pushing its way onto the coveted front page of search results, beyond which few potential customers ever bother to look – then it might as well not exist. Customers, after all, are using printed directories less and less when looking for service providers and retailers. To make sure you're part of their decision set, it's incumbent to learn the rules of Google search – and how to use SEO techniques to bend them to your advantage.
Google's primacy in customers' decision-making has made it a natural target for marketers who are determined to unravel the secrets of Google's PageRank algorithm – the search equivalent of Coca-Cola's secret recipe or KFC's herbs and spices. The general methods by which PageRank works have been discussed openly, but Google's implementation of the technique is continually being tweaked to accommodate new types of content and efforts to improve the relevance of Google searches.
In a general sense, PageRank works by assigning a score between 0 and 1 to each webpage. That score reflects both the page's own content, and the number and 'authority of other sites that link to that page, the idea being that a website judged to have value will be linked to from other sites. The PageRank of those external sources is also factored in: for example, if a website about fly fishing is linked to by many car-repair enthusiast sites, it would have a lower PageRank score than if it were linked to by just one or two extremely busy fishing-holiday sites.
PageRank scores determine the order in which search results appear when you enter a search into Google, although the order is also weighted according to factors such as your location. In the event where an Australian site has a similar PageRank to an overseas site, the Australian site will tend to be displayed first.
A recent eMarketer.com survey found that 95.8% of Google searchers only look at the first page of search results. If you're not there, you might as well not be online. So it's obvious why online marketers are falling over themselves to boost their PageRank scores – and an entire cottage industry has emerged as firms experiment with dubious methods of SEO designed to artificially inflate PageRank scores.
Google has made no secret about its ongoing efforts to identify people that are trying to 'game' the PageRank algorithm by stuffing pages full of keywords or creating large numbers of pages that serve no purpose other than to boost a target page's authoritativeness by linking back to it.
These 'linkback' strategies, if identified by Google, can actually result in a penalty to the target's PageRank. So, if you're doing SEO – and yes, you should be – the key is to make sure it doesn't come off as a blatant and artificial attempt to boost hits. Here are five steps to follow to legitimately boost your company's PageRank – and make sure that online visitors can quickly find your site.

STEP 1: Review your business
To run an honest SEO campaign, the most important thing is to really understand your business. This doesn't mean thinking about what you think it does; it means considering your operations from the customer's point of view.
What will your customers be looking for online? What search terms will they type in? Do you want your site to be affiliated with any unusual terms or broad needs – for example, to have your massage business come up when someone types in 'how can I find a way to relax?'
A valuable approach here is to talk with friends, family, and customers about what value they see in your company. After all, you may see yourself as an 'authority on the restoration and repair of motorcycle engines' but your customers may just be looking for a 'bike shop'. This exercise will not only pull out specific keywords that describe your business but may help guide your branding and customer-support strategies.
If you specialize in particular brands or products, make sure those keywords are on your list: if you're a shoe store and your customers are looking for 'ASICS Gel Kayano sneaker for women size 7', you'd better do what you can to get yourself a high PageRank – or your competitors will. This includes designing your website with page titles that include the full product description of everything you sell.

STEP 2: Do your research
Once you have a list of potential keywords or search terms, do some research to see how it reconciles with people's real-world behavior. Google Insights for Search (www.google.com/insights/search/) lets you search to see what terms real Google users are typing into the search engine and can be filtered by location, time period, category, and more.
For example, we typed in the term 'waterproof cameras' and found out that Australian surfers are far more interested in the cameras than those in New Zealand, the US, Canada, or the UK. The popularity of the search terms is graphed over time and spikes or troughs correlated with headlines from Google News to illustrate events that may quickly affect demand for or interest in a topic.
Google Insights also offered specific suggestions for related search terms: for example, 'Olympus waterproof' was identified as having recently increased in volume by 450%. This suggests that the company may have been about to release a new waterproof camera and that there are many interested potential buyers. If your company sells that camera and you can raise the profile of your company on that search term using SEO, you may see a short-term spike in visits that will translate into increased interest and sales.
Work through your list of key search terms to see how those terms are faring, and take note of those that aren't actually being used very often. There's no point working hard to push your site up the ranking of a search term that nobody's using.
Similarly, be aware that popular search terms are aggressively fought over and require an SEO blitz to crack. Until your site's PageRank has begun to climb towards the stratosphere, it may help to think laterally: Allan's bar-fridge business, for example, is linked with searches like 'outdoor bar fridges', 'outdoor al fresco', and more. "When you've got more links, you get more results," he says.

STEP 3: Sell yourself
SEO is all about making sure your website gets in front of those people that want to buy the products you're offering, or learn about the things you do. It's the digital-era equivalent of qualified marketing campaigns and, as in the real world, you'll go far by positioning yourself as an authority in your area.
Just how you do that, is up to you. It used to be that SEO was about writing webpages in a certain way – for example, ensuring that keywords appeared regularly, but not too regularly, throughout the text. The value of this approach was compromised after SEO dilettantes raised Google's ire by creating sites with hundreds of embedded 'meta-tags designed specifically to trick the PageRank engine. This doesn't work and is considered an attempt to game Google, if you're not selling Harry Potter products, don't mention it on your site.
These days, legitimacy is all about social media – and SEO is about building that social profile. One universal recommendation among small-business operators is to set up a blog. Add small chunks of interesting content to your site on a daily or weekly basis, and Google will notice your site is changing often; this tells it your site is fresh, at least.
The next step is to make sure your blog content gets noticed, and linked to. Some companies do this by writing guest blogs for other sites, although if you take this approach, make sure you're writing for sites that are legitimate voices in your industry and not just link farms that are trying to gaming PageRank.
"It serves more of a purpose when a link is from a website on a related topic," says Brian Altona, managing director of e-commerce software provider Ashop Commerce.
"Don't just go to get links by asking for them," he adds. "If you're selling shoes, links from a shoe forum are of much better quality than a technology forum. Get involved in those, and write something your customers are literally going to read and be interested in. Google is focused on the quality of content these days, and if you're writing the same type of information on multiple pages just to fill space, those pages are losing their value. You have to learn to be an authority."

Step 4: Think laterally – and socially
If writing isn't your thing, get someone who can write clearly to help you out. Consider enlisting friends, family, or children with skills to help you. Be sure to think differently: authoritative content can just as easily come in the form of how-to videos, news reports, PDF whitepapers, smartphone apps, audio podcasts, photo galleries, 'infographics' that offer factual information and links to your site; or other content.
One way of quickly boosting your position on Google's pages is to make a relevant video and post it on YouTube. Just be sure to give your video a name that ties to one of the keyword searches you established in Step 1, points out Franziska Iseli-Hall, a small-business marketing specialist whose firm, Basic Bananas, advises on SEO.
"Google rewards YouTube videos," she says. "If keywords match exactly what you are looking for, Google will put them on the first page – and that's very effective for marketing."
She also advises working on your social media presence, as Facebook and Twitter are invaluable and nearly unlimited potential sources of visitors, if you can make the right content and get it noticed. Even a basic LinkedIn entry or Facebook page will be noticed by Google and can put you in the conversation, and may reinforce your PageRank.

STEP 5: Monitor. Tweak. Repeat.
SEO is anything but a one-off exercise; it's a way of operating that should be tightly enmeshed with your ongoing business operations and marketing strategy. To make the most of it, you're going to need to make a long-term investment to providing value in the community within which your overall business operates.
You're also going to have to spend a lot of time with Google Analytics (analytics.google.com), a free dashboard that lets you track the source, type, and frequency of visitors to your website. Google Analytics offers deep, rich information and lets you drill down to identify which SEO strategies are working and which aren't. There's real-time reporting, a range of reports, market segmentation, content analytics, the ability to trace visitors' steps through your site, and much more.
Also, consider where your links are coming from: there's no point marketing to a worldwide Google audience if you sell fresh fish, for example. SEO favors local businesses because visitors often include geographical terms. Someone looking for a local fishmonger might type 'fresh fish Pyrmont' – and concentrating on those keywords may help your business far more than ranking high on searches like 'fresh fish Australia'.
Use this information to adjust your content and your marketing strategies. Focus your contributions to forums and blogs that aren't generating links for you, and increase your engagement with those that are. Use tools like the MozBar (www.seomoz.org/help/mozbar), which approximates the PageRank algorithm, to look at your sites and those of your competitors. Search your key terms regularly to see how your tweaks affect your ranking.
The main thing is to never, ever give up. Google has become a fact of life in online business, and no matter how you feel about SEO, you need to be doing it or you'll languish in invisibility. These days, the web is full of small business success stories that have propelled their sales into the stratosphere on the back of successful SEO; all it takes is persistence, flexibility, and authority.
Paying someone to do your SEO
The internet is full of SEO operators who will promise you the world and deliver far less. Some may offer you consulting advice on the creation of content; others will be happy to create the content for you; still, others will set up networks of interlinked pages designed to make you look like an authority.
The key here is to monitor results over time and find out what they're delivering. Don't get locked into long-term contracts costing thousands of dollars per month; check references of past customers extensively; don't buy into promises that seem just a bit too ambitious to be true; and if it smells like a rat, cut ties and walk away.
"A lot of SEO companies take on strategies that are negative towards Google," warns Cory Allan of Bar Fridges Australia, who has shown more than a few shonky SEO providers the door. "You can get into the position where what they're doing is something Google frowns upon – and they end up putting black marks against your company because of what the SEO provider is doing."
Using Google AdWords
Ultimately, SEO is all about jockeying for recognition and differentiation in an incredibly crowded online marketplace. It can work spectacularly – or fail just as spectacularly. For this reason, many small businesses also choose to invest in a more predictable form of lead generation in the form of Google AdWords (adwords.google.com).
AdWords places relevant company listings alongside Google search results, then charges the advertiser a flat fee every time a customer clicks on the ad. This can make it a miracle of lead generation, or a costly exercise that can significantly drain revenues if used incorrectly.
The key is to monitor your AdWords spend carefully, use the Google AdWords Keywords Tool to weigh the best keywords, and identify the ones that are attracting customers who actually visit your site – and complete their transactions. Over time, you'll know whether SEO or AdWords is providing more bang for your buck; be sure to also compare their effectiveness against conventional advertising spend on radio, TV, in newspapers, or through other online advertising channels.