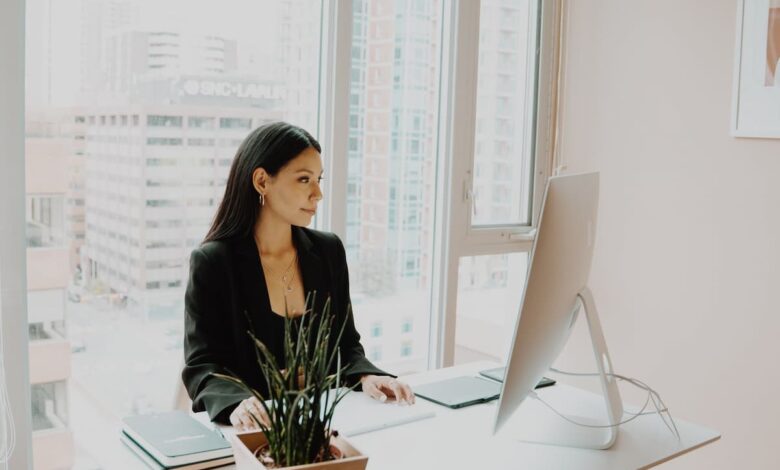 Many businesses start on the strength of a clever name and a great idea. The difficulty for some is that this name or idea is too good, and they aren't able to generate the capital to bring it to life before someone copies or betters it.
At some stage, all prospective business owners have to tell someone about what they're planning to do. For this reason, it's important to learn how to protect a good idea so that they can create a business out of it without worrying about intellectual property infringement.
In November of 2010, Catherine Craig, owner and founder of detox juice business Schkinny Maninny became aware of a large competitor when a radio station ad sales department confused her business's name with theirs. Unable to find any trace of the business on Google, she turned to the IP Australia ATMOS database to see if they had registered a trademark.
"I saw that there had been a company that had registered the spelling 'Skinny Mini', at which point I realized that that was the only URL I didn't own," says Craig. "When I started the business a couple of years ago, I'd bought all the different potential spellings of 'skinny Minnie and 'skinny manini', because it's a little hard to spell. The only spelling I didn't buy was the 'mini' spelling. It turns out that was the spelling that this new trademark has been listed under."
Having discerned the risk that the larger company posed to her two-and-a-half-year-old startup, Craig contacted an IP lawyer and is currently less than overwhelmed by how negotiations are progressing.
There are effectively five avenues available to help small businesses secure their intellectual property, with certain types of IP more suited to some than others.
1. Copyright
The simplest method of actively protecting your ideas is to write them down.
"Just having an idea in your head isn't enough to be able to protect it, but you can write it down and have it protected as a literary work," explains Josh Cavaleri, solicitor at Tresscox Lawyers. "What that means is that you write down all aspects of your idea in sufficient detail, whether it be a business process or a format for a television show, and that document in itself is automatically protected by Australian copyright law."
The limitation of copyright, explains Cavaleri, is that you have to be able to prove that the other business has copied, adapted, or modified your materials and ideas specifically.
The key to reinforcing copyright is to anticipate how it will manifest in the business. The best way to do this is to express the business's intent by officially registering the valuable parts of it, either by trademark, design registration, or patent, as they can act in your favor should a dispute arise.
"If someone independently comes up with a trademark or an invention, without reference to you, then that's too bad. If it's already registered, they can't exploit that invention," says Cavaleri
Yolanda Vega, CEO of the Australian Women Chamber of Commerce & Industry, suggests that a simple way to make the recording of your idea more official is to mail a copy of its detailed recording to yourself.
"An old trick to ensure you keep your trademark before you register it is to send yourself a sealed envelope with the idea, logo, and concept," she advises. "Keep the envelope closed with the date stamp unaltered in case you need to fight for your trademark in court one day."
2. Trademarks
A trademark is essentially the official registration of a way in which your business is identified.
"Most commonly this is your business name and logo," says Chris Maccan, Chris Maccan, founder of WASP Bags and author of the 7 Years to Financial Freedom blog. "However, things like color (the Cadbury purple for example), sound, or smell can even be registered. Unless you have something really unique to your business identification, registering your name and logo is sufficient for a small business, especially at startup."
IP Australia is a superb source of information with respect to protecting business ideas and is also the first port of call if you want to register a trademark. Trademarks are relatively cheap to set up, requiring a set fee per trademark per class.
"A class is a product/service category that you register your trademark for," says Maccan. "For example, with WASP Bags, I have only registered the trademark for class 18 which includes all sorts of bags, as the other classes are not relevant."
If you're not sure which class is relevant to your business and the identifier you're trying to trademark, use the classification search engine provided by IP Australia. It's wise to anticipate any likely variations on your identifier and register each of these as individual trademarks if you can afford to.
3. Register the design
If the defining idea behind your business is a unique product, it could be worthwhile registering its design. If any aspect of the product's design – specifically the form it takes, whether that be to do with its construction or packaging – might be easily copied, it could be worthwhile registering it. For instance, the form of a Macbook Pro – the aluminum chassis, rounded corners, underlit black keyboard, etc. – would be registered so that competitors can't create another laptop that looks relevantly similar to it without risking prosecution from Apple.
"The really important thing here is if you want to register your design, you need to file your application before it 'goes public," says Maccan. "The registration process does not have to be completed before you make it public, but the application does have to be submitted. It's important to make sure your application is submitted before any market testing you may do, for example."
4. Apply for a patent
You register a patent if you want to protect the functional aspect of a physical product. Returning to the analogy of Apple's design, for example, a patent would have been required for the 'click wheel' on the iPod. Patent registration can be a convoluted, lengthy and expensive process, but if the function of your product is crucial to the success of the business, it's also essential.
5. Keep mum
With the exception of literary copyright, all of these measures can set your business back a considerable amount of money.
"If you've got finances, I'd strongly recommend you have a look at the registration processes protecting these ideas," says Tesscox Lawyers' Cavaleri. "That basically means that you're disclosing your idea in its entirety when you're registering it, but you're kind of relying on the fact that you've got this monopoly over the idea and the concept because it is registered for a period of time."
If some form of formal registration is beyond your means as a startup, but you're at the stage where you need to start generating interest in your offering, it might be wise to investigate the creation of a confidentiality agreement to secure your idea in the business's early stages.
"Whenever you're about to disclose your idea, it's useful having a piece of paper which marks that it's confidential and that you don't want them to use it, other than for the purposes of considering the idea," suggests Cavaleri.
Otherwise, he advises, it's best to formulate an overview of the idea that illustrates its appeal, but doesn't reveal its vital intricacies.
"A lot of people with ideas tend to want to disclose the idea in its entirety. If you're speaking with somebody, you don't have to go into the detail of what the idea is," he advises. "Say if they don't want to sign a confidentiality deed, maybe just give them a top-level overview of what the idea might be without going into specific detail. If you want to go into that detail, then you ask them to sign a confidentiality agreement prior to going into that detail."
Skinny Maninny's Craig suggests that, whatever course the business takes, it pays to cover your bases and be careful not to give too much away before you do.
"I would say if you are going to choose an unusual name, make sure to try and protect as many variations of spelling as possible, including trademarking and buying URLs," she says. "I made the mistake of thinking I was just a small business, and therefore none of that would matter as much as it really did.
"We have been really lucky in getting editorial material," she continues. "You want customers to take notice of you, but it means other people take notice of you too. Be aware that when people see that a company is getting editorial, they are going to want to cash in on that. I was probably a bit naïve there."
Don't let someone copy your idea. Secure variations on your business's domain name at Netfleet.com.au.