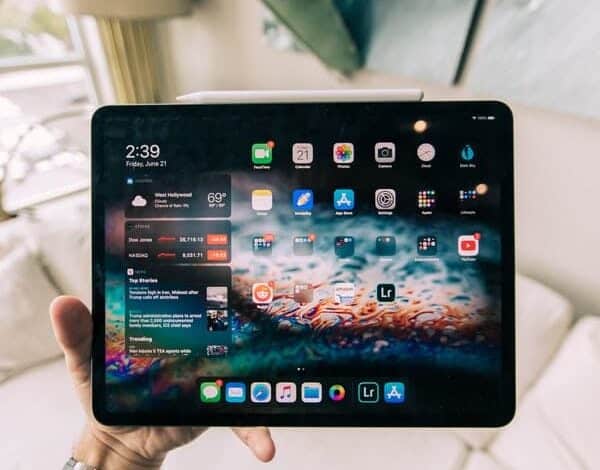 Tech company Apple has today announced the launch of its newest tablet computer, which it has dubbed the 'New iPad'.
The tablet, colloquially known as the 'iPad 3′, was made available for purchase this morning, with Telstra offering the 4Grange in two of its retail stores at 12:00 am, at odds with Apple's stated embargo of 8:00 am.
New features boasted by the tablet include the Retina display, which gives users a 2048 x 1536 pixel resolution and improved color saturation. The device also features a 5-megapixel camera and a range of models with 4G network capabilities. The New iPad will only be available in black or white, in contrast to the vaster range of colors available for the previous tablet. The screen size of 24.6cm x 19cm remains unchanged. Also unchanged from the previous model is the device's battery life, which still allows a purported maximum of 10 hours usage time.
An important development accompanying the introduction of the iPad 3 is the lowering of the price range of the previous model, the iPad 2. Consumers can now buy one of these outmoded tablets starting from AUD$429, including GST, down from AUD$579.
The launch of Apple's new tablet computer comes after a lengthy legal battle. Due to a series of alleged patent infringements, the rival company Samsung was initially prevented from selling its Galaxy Tab 10.1 in Australia. Apple alleged that Samsung's cheaper Galaxy Tab 10.1 device copied elements of the iPad's hardware, software, and interface design, including what was described as its "look and feel". Apple lost the lawsuit in December of last year, allowing the Tab 10.1 to legally be sold in Australia in the lead up to Christmas.
The iPad 3 Wi-Fi-only models will start at an RRP of AUD$539 for a 16GB model, proceeding to AUD$649 for a 32GB model, and AUD$759 for a 64GB model.
The 4G-capable models will be available with the same range of hard-drive capacity for AUD$679, AUD$789, and AUD$899, respectively.
Optus, Vodafone, and Telstra have all announced pricing plans for the 4G models, which are available now