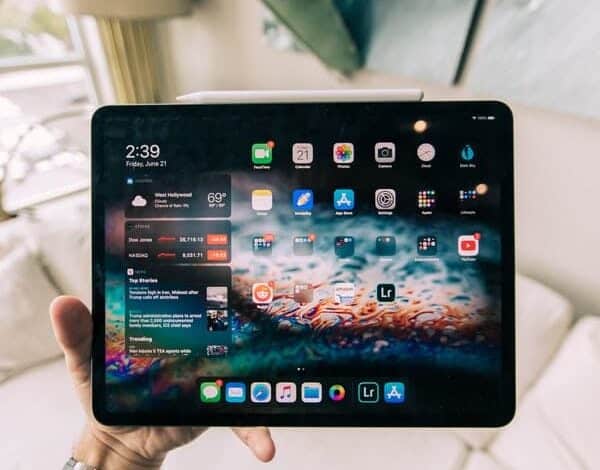 At 5 pm today, the iPad 2 will go on sale in Apple stores around Australia.
At 8.30 pm the night before the launch, Apple fanatics were already camping out behind a cordon in a line that stretched around the glass walls of the computing company's Sydney store. By 3 pm today, the line had stretched around the block.
Such anticipation may come as a surprise to some spectators, given that the new device boasts a relatively modest update on the first model, released last year. The iPad 2 is thinner and 20% lighter overall, boasting a faster processor, two cameras, and new colours.
For many early adopters of the first model, the update is unlikely to present a sufficient incentive to upgrade.
"My gut feeling is unless you were a fanatic or an enthusiast, it's not sufficiently different that you would necessarily do away with your iPad 1," admitted  Lior Rauchberger, director of Nuvo Solutions group, a technology integration business. "I think the vast majority of the people that already have the first iPad will probably wait for the third update."
Rauchberger suspects that those who were undecided about the device's first incarnation are likely to be more responsive to the idea of purchasing the new model.
When the iPad was initially released, the appeal of the device was largely consumer-oriented, as it essentially presented an immersive, web-enabled e-reader. Regardless, a number of businesses were quick to purchase one, using it primarily as a tool for sales and marketing.
"People were a bit sceptical initially of the iPad and this whole move towards tablets because there's a few companies that have had a go at this in the last 5-6 years with poor success," said Rauchberger. "I think people are starting to see that iPads are getting used more and more in a business sense. A lot of businesses are using it as a marketing tool. They might have a portfolio of their projects on there for instance and it's obviously a really nice way to display media, video, still pictures etc."
This, along with a growing number of business-related applications in Apple's app store, was the primary motivation for small businesses to purchase the first model.
Jessica Applebee, the owner of the design company Hive Communications, saw the appeal of the first iPad but was reluctant to purchase one, as it was released just as her business started last year. By the time she was able to justify the purchase, the iPad 2 had been announced.
"From my perspective, my reason to purchase one would be that it looks professional when I go out and see clients," she said. "I can display work and proofs that I've done on the screen. I think it would be easier than lugging around a big laptop everywhere."
The most pertinent question for Nett readers is whether or not the new device presents any major developments for small businesses.
"The main update is that the iPad 2 has a camera on both the front and the back, similar to the iPhone 4, whereas the first iPad had no cameras," explains Rauchberger.
As far as small businesses are concerned, he suggests, the addition of back and forward-facing cameras is the most significant development.
"I think for some business executives that are travelling a lot or might have to do business or speak to customers or suppliers that may be interstate or abroad, there would be an argument you could use it to do some video conferencing," he continued. "Most video conferencing is migrating to be over the digital-based IP based video conferencing applications. As our bandwidths are improving, I think it would be quite a good tool to use to communicate with colleagues or customers or suppliers that are far away."
Having received the device only hours before speaking with Nett, Rauchberger was unable to comment on its video conferencing capabilities, although he remained optimistic about them based on his experience with similar capabilities on the iPhone 4.
"I think using Skype for video conferencing in a business sense on an iPad 2 will be very appealing for many people," he said "Historically the quality of cameras and internet bandwidth hasn't really allowed for serious business video conferencing. Most of the video conferencing has been hardware-based with very expensive systems that you install in boardrooms. I am seeing quite a rapid shift in that over the past 18 months. I think people like the portability of these devices. I think it will be embraced."
Anthony Rizzo, owner of LJ Hooker in Maroubra, claims that his business is the only of its type in the area to be using iPad's as a demonstration tool.
"However, we won't be rushing out to buy the iPad2," he said. "It doesn't offer additional features that make a difference for us. The lighter weight and thinner iPad would be nice, but not a reason to upgrade. And, the iPad isn't so convenient a size for snapping pictures. I prefer to use my iPhone for that."
While enthusiastic about the device, Nuvo's Rauchberger harbours some scepticism with respect to the hype surrounding it.
"It's probably not worthy of it, but having said that, Apple are geniuses with creating hype," he said. "They are no doubt the best company in marketing their products, and they've been phenomenally successful at it. On paper, the hype isn't warranted."
Hive Communications' Applebee shares a similar perspective.
"I don't think the hype is justified," she said. "They do everything that a computer does, they do everything that an iPhone does. I don't think it's something that you'd need to camp out for. From a small business perspective, it is a handy piece of technology, but I don't think it's the be-all and all."
For further images of the launch, visit Nett's Flickr.
Image: Apple devotees prepare for rain near the end of the line for the iPad 2.