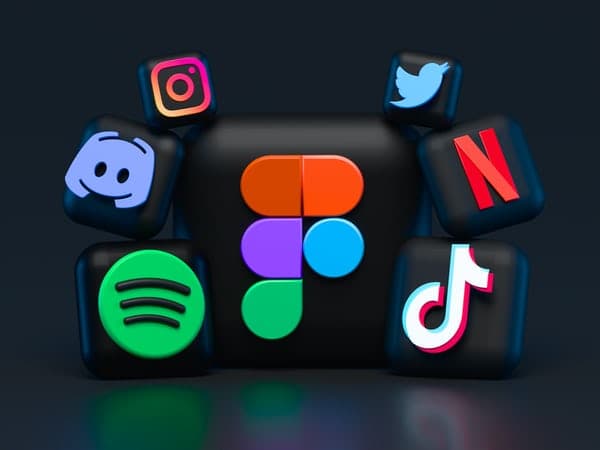 The old-fashioned brochure-ware approach to websites just won't cut it with today's online audience, but you can make your site social media-ready in three simple steps.
I'm almost afraid to ask: is your website stuck in the online brochure phase? Perhaps you created it a few years ago when having a website was considered just another marketing activity to check off the list.
If so, perhaps it's time to update.
Is the tone of your copy dry and corporate? Can site visitors interact with the site any other way than clicking through your page navigation? Do you have any rich media? Please don't tell me you're still using stock photography…!
OK, I'll concede that sometimes you need to use stock photography, but in 2009 there is no reason to have a brochure-style website.
See, there's this movement online that's becoming increasingly popular – you could say that it's changing the way people use the internet and their expectations of websites. It's called social media and it's very important for any business with a website.
At its simplest, 'social media' describes how individuals create content and share it using the internet and the social networks that we build. At its most powerful, it's a modern-day form of word-of-mouth marketing on steroids.
Social media and its networks aren't going away anytime soon – in fact a March 2009 study by media research firm Nielsen found that two-thirds of the global internet population visit social networks.
If you want to tap into social media's sharing capabilities, it's time to review your website.
The most important factor to consider in this review is your content.
Do you regularly add new content? When you do, do you think about what would be useful to your audience or is it just sales copy? Is it useful, entertaining, or insightful enough that people would want to tell their friends about it? By 'friends', I mean their social networks.
Without content that delivers value to your audience, no one will sign up to your RSS feed, or add your page to social bookmarking websites like StumbleUpon, or tweet the link to their Twitter networks or link to your website on their blogs.
Did I lose you? I hope not because it's not that hard to get your website up to speed.
There are three key elements to consider:
Can visitors search through your content easily? If you don't have search functionality, you should. Without it, you risk losing potential links from returning visitors who can't find what they're looking for.
Can visitors share your content? You might have seen small icons under content on other websites – these icons link to social media sites like Twitter or Facebook and allow users to post a link to your content. You can get yours free at addthis.com – just add a bit of code into your page template.
Can visitors find your social media profiles? Social media means your web presence needs to go beyond your website. It is becoming crucial that your business have social media and networking accounts that are kept active. Make sure you link to them from your website.
If you take the time to add these features you'll enjoy free traffic and exposure within social media. If you don't, you risk not meeting customer expectations – and that's never a good thing for business. #
RELATED ARTICLES