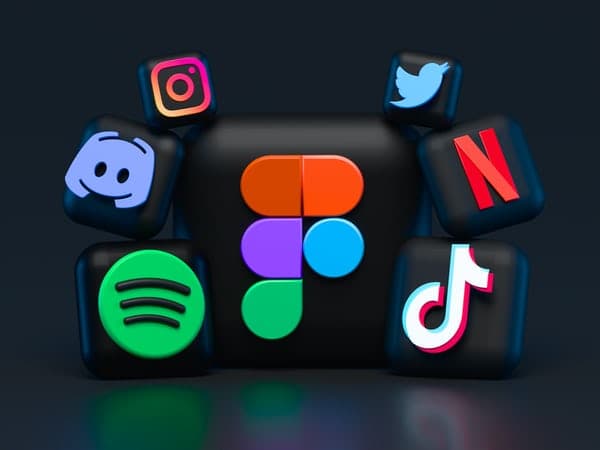 Jac Bowie just happened to be in the right place at the right time – twice. She speaks to Josh Mehlman about how the revival of an old-fashioned art form and the stupendous growth of social networks helped make her successful – and what's coming next.
Many business success stories start with an individual who spotted an emerging trend before most people and found a way to turn it into a dollar.
Jac Bowie's story sits at the meeting point of two waves, which both made a splash around the same time: the mid-noughties burlesque revival and the phenomenal success of MySpace, which grew from a startup in mid-2003 to being acquired for $US580 million in July 2005 by News Corporation.
"I instantly had this network of thousands of people who would post the brochure and promote the event."
Bowie's previous career choices included flight attendant and drama teacher, but in 2004 she started thinking about running a business based around burlesque – a performance art form that includes song, dance, comedy, and acts of daring, with lush costumes, dramatic music, and lighting, and a saucy and satirical edge. (While burlesque and striptease have many historical connections, modern burlesque very rarely involves nudity.)
By 2004, the burlesque revival scene was flourishing in the United States, particularly New York and Los Angeles.
"I was a big follower of burlesque around the world, but I found myself disappointed about what was going on in the scene in Australia," she says.
"There were some great, innovative underground burlesque things happening, but I associated burlesque with something that was really high-end, with major props and costuming."
Bowie came up with the idea of the Burlesque Ball – a showcase of high-end performers, costumes, and props, and "an opportunity for the audience to step up their dress for the occasion and enjoy a night out in old-world Paris".
By the time the first Burlesque Ball was held in 2006, the art form was considerably more on Australians' radar.
"The big rise in popularity in Australia happened as we were preparing for our first Burlesque Ball – that was quite handy," says Bowie with a grin.
Making MySpace work
The first Burlesque Ball had humble beginnings but the web – particularly MySpace – came to the rescue.
"I borrowed some money from my parents to get the event off the ground, which covered my venue costs and my photoshoot; that's about it," says Bowie. "I couldn't afford to do flyers or anything like that, so nearly everyone who came to the event heard about it through MySpace."
Whether by forethought or good luck, Bowie had already built a considerable network of contacts with burlesque performers and fans around the world.
"I had a great MySpace page!" says Bowie. "I'm hopeless at code, but I got really good at designing my page and I was using Varga Girls pictures as my picture. Before I knew it, I had a gazillion friends on MySpace and people sending me pin-up art and things about burlesque.
"Very quickly, I built this network of people who were performers in burlesque, especially in Australia, and people started adding me, because I was obviously very interested, and I started to know everybody."
While planning the event, Bowie used this network as a focus group, to help gauge interest and refine the concept. The same network then became the best possible form of free advertising.
"In 2006, MySpace was huge and people were very much into re-posting things and putting out bulletins," she says.
"So when it came to doing the Burlesque Ball, I instantly had this network of thousands of people who would post the brochure and promote the event.
"Everyone in the scene had the image of the Burlesque Ball as their picture, and you couldn't miss it. The number of people we reached that way was just astronomical."
Rapid growth and expansions
Working with husband Jon Wright, Bowie grew the company rapidly following the success of the first Burlesque Ball. A Ball is now an annual event that will tour Adelaide, Brisbane, Melbourne, Perth, and Sydney in 2010. Bowie's business encompasses event and artist management for burlesque performers, regular events such as the Ruby Revue and Dr. Sketchy's Anti-Art School, and a school for burlesque and cabaret performers. The next project on the cards is a reality TV show based on the school.
These new ventures have helped the business grow, but are also a reaction to changing tastes and a maturing burlesque industry.
"When I first started off, people were blown away by anyone doing a fan dance," says Bowie. "Now, particularly since we've moved to Melbourne, we're finding that people expect a lot more and they really want us to impress and push the boundaries, which is great. I've found Melbourne audiences are a bit more open to being shocked than Sydney people."
That said, Bowie still has to battle perceptions that the burlesque industry is not 'family-friendly.
"I think that's definitely improved over the last couple of years, and I really hope we've had a big part in that," she says.
"There are some venues and events we simply won't deal with because I look at their promotional stuff and I think it really screams 'stripper' or 'swingers' party'; we just don't want to do it.
"We've got too many corporate clients and people who know the brand. We want them to think, 'It's a Jac Bowie event, I can go to that and I know it's going to be professionally put on, and the performers are at the highest end'."
Bowie's business now employs more than 10 staff, many working remotely or as contractors.
"We have people that run events for us, people running the school in Sydney and Brisbane, people who write for us and review events," says Bowie.
However, like many business owners, Bowie at times struggles with delegating tasks to other people.
"No one can do anything as well as me – it's my baby!" she protests.
"I find that, particularly if it's a show idea I've got in my head, I have a problem relaying that to someone else to the extent that I can just let it go and let them run it. I'm slowly getting better as we're finding people we can trust who really understand the business."
Target customers based on their interests
Bowie still relies on MySpace to build buzz around events and help her keep tabs on the burgeoning number of burlesque performers and fans around the world, but now focuses more strongly on Facebook.
"MySpace is definitely important but Facebook has become our number-one networking tool," she says. "There's definitely a high proportion of people who only follow us on Facebook or via email."