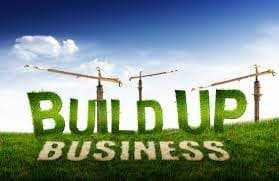 The trip of a lifetime inspired Albury's Amanda Duncan-Strelec to start up a unique tourism business offering one-week adventure holidays among the Alaskan glaciers. How can she use the web to get the message out?
The panel
Stephen Craft
Commonwealth Bank of Australia
Expertise: small business banking and finance
Jonathan Crossfield
Netregistry
Expertise: web presence and online marketing
Bill Gair
Co-founder of travel.com.au and CEO of Boardroom Radio
Expertise: online travel retail and online audio and video
Host: Josh Mehlman
Holiday among the glaciers
Josh: What does your business offer?
Amanda: The name of our website is Australian Alaskan Adventure Tours and the product is a unique, one-week adventure holiday in Alaska. Don Lee, my business partner, is a very experienced bush pilot who built a beautiful lodge on Lake McKinley.
We take guests on flights up to the glaciers. One day we will go to an old trappers' cabin or ice fishing or dog mushing resort right up in the glaciers. Another day we go for our $200 hamburger mystery tour. If they're advanced skiers, we can drop them off the top of a glacier, they ski down and we pick them up at the bottom.
Tours are restricted to a maximum of six people because that's the maximum we can fit in the lodge and into two planes.
How important is a domain name?
Bill: Getting back to basics, the key thing there is obviously Alaska, it's an adventure, it's skiing. I assume you are relying on search engines to provide most of your marketing, is that right?
Amanda: That's what we are hoping for. I actually wanted to call it Alaskan Adventure Tours, but that was taken. So I registered for AustralianAlaskanAdventureTours.com but I also managed to get AlaskanAdventureTours.com.au.
Jonathan: That raises a big red flag for me, purely because it means your business is tagged with two names, one of which belongs to the competition. If you've got someone going online looking for you, it is quite possible they might come across the other guy. Potentially you are promoting the competition every time you promote yourself.
Amanda: So what do you suggest?
Jonathan: I recommend when people start naming online businesses that they actually look very carefully at what else is out there first and make sure that their domain names are clearly distinguishable from their competitors.
I know you picked the name because the keywords are there, but there are ways other than your domain name of improving your search results.
The domain name is only one small factor and in this case, it could actually be a negative because someone else got there first. The content on your website has a lot more to do with ranking against the relevant keywords.
Bill: Is the market Australian or global?
Amanda: Ultimately we hope to expand, but our core business is hopefully from Australia.
Bill: So the .au is reasonable in this first stage of the business. I think if you end up with a five- or six-letter or one-word domain name, that will place you in good stead online; people can remember it. If you get the navigation right and your content is optimized for search engines, you will end up with just as many people coming through.
Marketing the old-fashioned way
Stephen: From the sound of it, like many budding entrepreneurs you are a doer and you have jumped in the deep end and built your website. I wonder if the answers to many of your questions would fall out of some thinking about your unique selling proposition and whom you're targeting. The adventure market looks to me like a younger market and they are the ones that might be active online.
Amanda: I will give you an example. My business partner Don is coming over here in November and I had to arrange for the loan of a plane. The fellow who loaned us the plane is the president of a Rotary club. He asked if I would do a presentation to his club. We hooked up a computer to a large screen and I just ran some images while I spoke to them about Alaska. They were absolutely spellbound. Out of that, we got a booking for the whole lodge.
Josh: Can you replicate that on a website?
Bill: I am not sure a website should be your first strategy. From what you've just said, your quickest path to success is likely to be what you have already done. People have been presenting these things in church halls for 20 or 30 years. Have the website working for you, but to get bookings in Australia, getting round to those church halls might provide the best bang for your buck.
If you can keep focused on a narrow band, it will be a much simpler proposition. You've got a small number of places available and I think you have to be quite single-rifle-shot into that specific group.
Stephen: The other benefit of targeting a small group is you can pick and choose the customers and that goes to the pricing issue. I think it can be a mistake to price too low and to try and sell on price.
Amanda: It is only six nights and seven days and we have done it at $2500 per person twin share or $4000 if a person wants a room to themselves.
Stephen: It sounds to me like you have a very unusual, unique experience that can come at a premium price. That might mean that some potential clients will decide not to travel with you but you should be pricing to maximize your profits, not to maximize your sales.
Amanda: I just feel that we've got to get people there first before we can maximize our profit.
Optimising the website design
Amanda: I hired a local designer to build the website. I am worried it is too bland.
Jonathan: We had a look at the website before and it is a very clean, fresh-looking website, which is exactly what you want.
Amanda: I had to do a lot of adjustments and my web designer was rather recalcitrant. But I was worried it might be too soft because we are offering an adventure tour.
Jonathan: It is a clean layout and the page navigation is pretty obvious. If you want to look at how much the trip costs, there is a page that has rates on it, and if you want to order, there is a page that is clearly marked.
Considering some of the other websites I have dealt with, it is very clear. You've not tried to cram too much onto every page, which is another common mistake.
Amanda: The website has a content management system which means I can adjust things myself. Is that the one I should have got?
Jonathan: Definitely the best way. You've been creating interest in the person with the photos and the stories you and your partner have been telling. The website at the moment isn't doing as good a job of either of those things as you are in person going out to Rotary clubs. At the moment, the image gallery is simply marked 'image gallery, and then you've got 'gallery 1', 'gallery 2' with very non-descriptive names of photos underneath.
Bill: Fixing the photos is one of the first activities I would get you to do because it can be very valuable for you, getting people on the site and getting them more excited because you are giving them some context for the imagery.
Amanda: So obviously keywords are very important.
Jonathan: Every photo needs a title and tags. You can put the keywords that each photo should be tagged with, like Alaska, glacier, skiing, polar bear, and that will increase the chances of your photo appearing when people search for those words.
Bill: The other thing is, you need to get your stories onto the site.
Amanda: This is where my website designer says to me, 'you can't put too much text, people won't read it.
Bill: Without wanting to plug my new business too much, we now produce audio, TV, and video online. You could put up a slideshow with an audio presentation, the same presentation you gave the Rotary club for instance, which has all that passion of you and your partner speaking about what each image is. You wouldn't want it to run for more than five minutes, but you can do a lot in that time. It is not going to necessarily bring a lot of new traffic but it makes your site more personal.
Keeping the website updated
Amanda: How do I pick out the pertinent stuff? The website is clean, neat, and uncluttered, which is something I was aiming for. How do you know what is the difference between overkill and underkill?
Bill: Just make it active, Amanda!
Take things up, put them down, put a record of a recent holiday if you've got snaps of people they can send to their friends too. Driving repeat traffic is all about change.
Jonathan: I know I seem to hammer on this every month, but your site is begging for a blog. You've got lots of adventure stories and all sorts of things going on, and there are new images all the time because people are out there with cameras. A blog is the best way to record these things in a way that people will want to keep going back.
Amanda: For example, Don sent me a photo of him sitting afloat on a river with a 36-inch rainbow trout on the end of a line, with a little caption underneath, 'wish you were here!'
Finding a target audience
Stephen: Just going back to some of the initial comments about finding a target audience, I know through experience that the fishing community will spend an enormous amount of money to get to the right places.
Amanda: Is it worth my while going to the fishing and hunting stores or the anglers' club? They do trips up to Darwin just for Barramundi.
Bill: I would change the whole thing and just call it fishing in Alaska!
Amanda: No! It is all about the planes!
Bill: I love aircraft, but if you are talking about an audience, a captive audience, there are fishing clubs and associations. I go back to that comment about identifying a single idea, and I would suggest fishing.
Jonathan: If you have one blog post a week describing what is going on in Alaska, the amount of keyword-rich content would make your search engine rankings go through the roof. Every time you do posts about fishing, for example, all the fishers would find you on Google.
Stephen: I think if you target the fishing community, you can offer a premium experience then people will pay a premium price and still feel like they are getting excellent value for money.
Amanda: That is what we want to do: give people value for money and on top of that an experience they will never forget.
RELATED ARTICLES