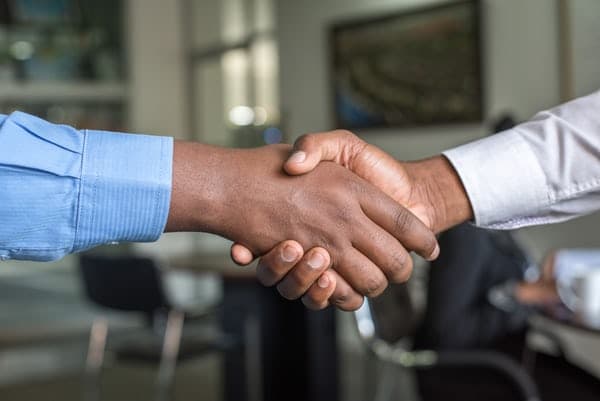 Dan Abbott owns two Hire One equipment hire stores in Sydney and needs a strong web presence to stand out against larger competitors. What do people look for in a hire company website and how can he provide it?
The Panel
Richard Considine, eWAY, expertise: ecommerce
Jonathan Crossfield, Netregistry, expertise: online content
Michael Fox, Google, expertise: search engine marketing
Josh Mehlman, Moderator
Using the web to stand out
Tell us about the business and what you want to achieve with the website.
Dan Abbott: The market has diversified a little bit with the changing economy. A lot of the larger contractors are dropping off. There's not a lot of major infrastructure work happening in Sydney at the moment and a lot of larger projects have slowed down. So we're targeting small- and medium-sized builders and the DIY, home-renovation people. There's a different way of attracting that type of audience. Last month was our biggest month, even though things are meant to be slowing down, so we're doing quite well.
The website has been up for about two to three months. The main aim of the website is to cut down on people phoning us up to ask questions. We want to have as much information as possible available so people can see the product online, see it in use, get a variety of angles on it, get the price. They only need to contact me to make the booking and order it.
My ultimate plan is to have a full e-commerce capability so I can just open up Outlook and see my bookings for the day, that's the equipment that's going out on hire and paid for.
The industry I'm involved in is very blokey, with the sales reps going out to construction sites. A lot of companies in the industry haven't taken advantage of the internet. One of my competitors has a website with a picture of the company executives around a board table! So I'm trying to capitalize quickly, get the website working the way it should. The problem is, I underestimated how long it would take.
Josh Mehlman: How much of your product range is on the site?
Dan: Everything is on there, listed with a price, but some products don't have photos or descriptions.
Search marketing
What's your main strategy for marketing the website?
Dan: We use Google AdWords because I know it works. When I was 18, I started a business called Dan Abbott's Jukebox Hire and I was advertising in the local rag. I started a website and someone said, "Why don't you advertise on Google?" So I thought I'd give it a go and, as soon as I did, the business doubled.
Michael Fox: The structure you have on the site is easy to navigate. Getting more content up there will help you get conversions and save you time not having to answer questions. I had a look at your AdWords account, is it performing well for you?
Dan: I'm actually trying to cut down on AdWords by improving the natural search results. But we find AdWords quite effective.
Every so often I would get messages from Google saying, "You're missing out on your full potential, why don't you increase the budget?" I doubled the budget and got double the inquiries, so I thought, why be such a miser? Spend $300 more and get $3000 more business, it's a good expense.
Michael: There are two things I think you've done well. The first is using Google Analytics on your site and that's given you lots of insights into what's going on on your site. And you've set up your keywords well, you have a lot of your products with the word 'hire' or 'rent' added.
One key area you could improve would be spitting out your account and creating more granular ad groups. So, for example, if a user searches for 'trailer hire', the best experience for them is to see your ad that says 'hire trailers from Hire One', and when they click, it takes them straight to the trailer hire section on your site.
Dan: I have been taking them to the front page so they can see our whole product range. It's kind of like supermarkets putting their bread and milk in the back corner, so you've got to go see everything else first.
Michael: Most times we find if you take users straight to the product section, that works best. But it'd be great to try both approaches. Because you're using Google Analytics, you can see which approach works better.
So you would create a separate ad group for all your trailer hire keywords and then create an ad that talks about trailer hire and sends them straight to the trailer hire part of your website. And do that for each product group.
The second key area would be some kind of conversion tracking. If you get eCommerce set up on your site, you can work out which keywords result in sales. But even now you could use AdWords conversion tracking with the inquiry form on your site. You can see which keywords and products are working best for you and manage your bids on the AdWords that are getting you the most leads.
It sounds like you're getting a lot of your conversions over the phone.
Dan: That's true. Sometimes you don't ask if they've been on the site, but you just get that vibe because they already know so much about the product. You can tell the website is working.
Jonathan Crossfield: One way you could monitor the phone calls more accurately is to have a separate 1800 number that's only listed on the website.
You can see how many calls have been made to that number and start tracking the return on investment for those leads that come from the website.
Adding ecommerce
How complicated would it be to add the 'book this now, pay by credit card online' functionality to the site?
Richard Considine: You've got your product list, descriptions, and pricing up there. The only thing that's missing is a secure page where people can put their information and credit card numbers in for the payment to be processed. How are you processing payments at the moment, and EFTPOS machine?
Dan: Yeah, 90% of the transactions are done with a credit card on the EFTPOS machine.
Richard: If your customers are already on the site and they have to make a phone call to pay, it's turning into a two-step process. If they're on the site and they can push the sale through themselves, it would add a lot more functionality to the site and reduce the time you spend doing manual transactions.
Dan: The one thing that holds me back at the moment is the stock situation. This time of year we often have over-demand and undersupply. What's to stop someone jumping online and booking a product not knowing if I have one in stock or not?