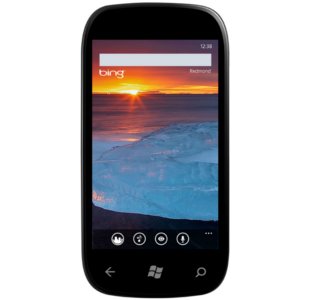 Microsoft has previewed the next release of the Windows Phone operating system, codenamed 'Mango'.
The update comes with 500 new features and will be available for free to existing Windows Phone 7 customers, and purchasers of new handsets later this year.
"Seven months ago we started our mission to make smartphones smarter and easier for people to do more," said Andy Lees, president of the Mobile Communications Business at Microsoft. "With 'Mango,' Windows Phone takes a major step forward in redefining how people communicate and use apps and the internet, giving you better results with less effort."
One of the new features is Threads, which allows you to switch between Facebook chat, Windows Live Messenger, and text messages within the same conversation. Also included in the release is Groups, which allows contacts to be sorted into personalized 'tiles', and status updates can be seen from the start screen and sent a message quickly.
Other additions include linked inboxes, built-in voice-to-text and text-to-voice for text messages, improved multitasking, and additions to Bing.
Tony Cripps, the principal analyst at Ovum, believes Mango will be a worthwhile upgrade once it's released but claims Microsoft must do more to persuade the market that it's the most desirable mobile platform.
"New features such as Groups and Threads look set to deliver a deeper level of integration between different communication apps (and other apps on the device) than users are so far accustomed to. But integration is a tough concept to sell to consumers even if they may benefit enormously once they've adopted it. Cracking this conundrum may well be key to Windows Phone's future success," said Cripps.
"That doesn't appear to have put off new manufacturers from licensing the platform, however, with Acer, Fujitsu and ZTE now also joining the fray. ZTE, in particular, can be expected to take advantage of the more achievable hardware specs now being touted by Microsoft – plus carrier's desire for low-cost alternatives to Android smartphones."
Cripps added that Mango still lacks the customization potential that some manufacturers are seeking.
"With Nokia likely to dominate Windows Phone shipments once that relationship is fully up and running that may need addressing if other high-end OEMs are to stay on board," he continued.
"Elsewhere, backward compatibility of Mango with existing hardware is a sensible decision by Microsoft, while the intelligent multitasking feature promises a noticeable benefit in device battery life. The new business-oriented collaboration features work well but remain a largely unproven use case at this time."
Image credit: Microsoft Windows Phone 7.