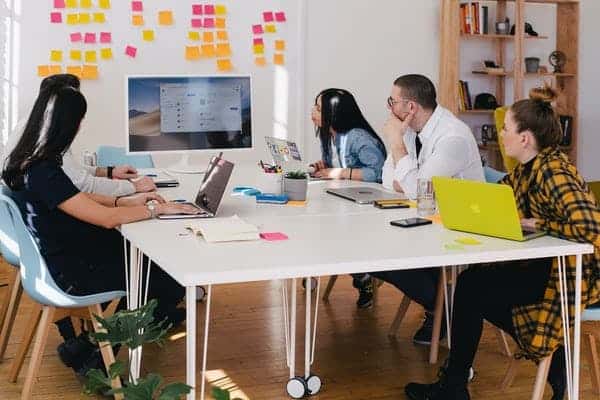 Looking to establish a subscription-based online business to promote the practice of Qigong, Kear and Willa Whitewolf contacted Nett for some advice on how to improve their site to maximize content delivery and achieve their self-employment goals.
Challenge 1: We have a basic website but we're not happy with it.
Willa: We ended up taking on the only company that seemed to understand us. Their quote was over our budget by $4000. We signed an agreement for them to provide SEO at $250 per month over 12 months and then we developed the bare bones of the website ourselves. So far, we've paid $4500 of the $7000 quote and they've sent us a mock-up design, which is completely different from the brief. Now things are in limbo.
Stuart Ridley (Moderator): When you contacted Nett, you asked us to arrange a conversation with Netregistry, so they could understand your needs. A customer query – even a complaint – is a business opportunity for a company. The fact you're willing to have another try is a positive for them.
Sam Shetty (Netregistry): I'm not sure if the company that you're dealing with has given you any understanding about how to attract an audience to your website.
Stuart: The issue I have with the site now – and I'll happily admit my prejudice – is that I can't stand keyword stuffing. I can't see how it serves your audience. You've been paying $250 a month for SEO and right now I'm looking at links at the bottom of a keyword-stuffed page that go back to the SEO company's website! You've paid them to promote you, but now you're promoting them! It's their job to optimize your content well.
Sam: I'm not sure what the other company told you, but with search engine optimization, it's a long-term process so you've got to wait; you don't see results immediately. A smarter approach is to combine optimization with Google Adwords. The advantage of Adwords is in having potential customers come to your website straight away. Eighty-five percent of people use Google and make a decision on what websites to look at based on the first page. If today you sponsored the keyword 'qigong' in Google, it would cost you $0.60. If you spent $12 on Google every day, then you might have a minimum of 20 people sending you an inquiry – that conversion is easily measurable. Out of every 20 people who come to your website, you could be looking at two customers ready to buy.
Challenge 2: How do we sell our idea?
Ali Minbashia (ActionCOACH): To become better at sales you need to respect the fact that every day of your life you are potentially involved in selling without even realizing it. The important point is to make sure that your attitude to sales is not negative, otherwise, you are potentially limiting your opportunities. Understanding selling is a skill you can learn, so invest time in it.
Sam: Find out what demand there is for your products or services, and work out how to create new demand. When you've decided which products
or services to start selling online first, you need to invest time and some money into promoting your business online.
Louise: What you need to do is tap into a need that people already know they have. Looking at your material, which is very well put together, I think you could show the results of doing qigong more. You will need to make sure that whatever information you offer, particularly any claims you make, are ethical and legal. There is some good information on the ACCC website under 'Advertising and selling'. When people make decisions about a new service or skill, they want to see an outcome. If you could have testimonials for each of the customer groups you target, then people could see what might be possible for them.
Kear: Well, there haven't been many long-term studies, so we have the anecdotal evidence. We know that it takes a while to really progress in qigong and get the benefits – you don't see much in the first two or three weeks. We've got young people who are managing their health so much better, including dealing with asthma, and I've worked with teachers in their 80s and they're walking around like normal 50-year-olds. Should I show that?
Louise Kelly (Heartsandminds): You could have one of your older students do a short testimonial in their own words about the benefits as an older person. He might say: "I'm Charlie. I'm 70 and I can still pick up a bag of potatoes easily. When my neighbors saw I got my strength and vigor back through qigong, some of them decided to learn it, too. We've watched the videos together and now we practice every day in our local park together."
I'm just going to put some suggestions in front of you.
The phrase 'healthy aging' is a really lovely phrase. It might push the buttons of the older audience segments: people who want to arrest or at least slow aging. They spend a fortune on fighting aging – face cream, tablets, gyms, whatever – and they don't want to take the normal wear and tear on their bodies. I can see qigong methods promoted as a way to stop the physical degeneration of the body. It's for anti-aging.
Stuart: And there could be other videos or picture-based testimonials showing younger people conquering asthma and so on. When you're offering something with such broad appeal, it's useful to create relevant content for each audience segment about their needs, and in their language. It is not as much hard work as you might think it is, because you've already done most of it from what I've seen.
Sam: If you want a good response, you must have relevant content they can act on. Say you offered a downloadable and printable small PDF document with tips on breathing techniques – you're educating people coming into your website, and then you're giving them a reason to take the next step, which is to buy video or courses from you, or sign up for a newsletter and continue learning from you.
Every page, every piece of content needs a call to action. When people sign up for a newsletter from you, or to be notified about the next video or course, they're saying they're interested. They might not buy your video right now, but they've taken a step to learn more about you and what you offer. So you can start building up a database of all the different people who visit your site and sign up for various kinds of information. #