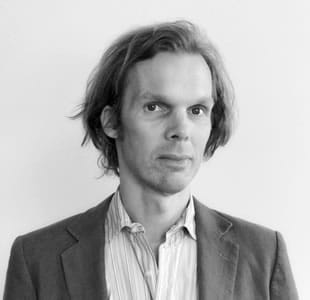 The online video seems to have reached its Tipping Point. Everyone seems to be spruiking the amazing benefits: better SEO, better communication, better content.
Anyway, "Google LOVES video" has become the marketing mantra du jour, and, frankly, why not? Who doesn't love a bit of YouTube?
So what's holding you back from loading your marketing gun with this silver bullet? Probably the same old doubts that lots of people have until they find the right production company.
Concerns like, 'Where do I begin?' 'Isn't it expensive?' and 'I can't act' are legitimate fears that hold us all back from taking the plunge.
Here are 10 tips to help clear up some of those intangibles and find you the right production company.
1. Get educated
Know what you like. Have a bit of a trawl through YouTube and look at the videos on some colleagues' websites.
If you have a picture in your head, help the producer see that picture, don't expect them to be psychic!
Create a brief and include in it the websites and videos you like and show it to the production companies you meet with.
2. Have a budget, stick to it
Make sure you let the production company know what budget you have and what you expect to get as a return on that investment. Without this information, you'll end up with quotes that don't relate to your expectations.
You can get an amazing-looking video produced for a reasonable budget these days, but remember: pay peanuts, get monkeys!
3. Ask for examples
It's all good and well for a production company to have a flashy showreel, but what you need are examples of what you will get for your budget.
4. Have a chat
Getting along with the production company you work with is essential. You'll be spending a lot of time with them and it's important you're all on the same wavelength.
Are they business-minded? Do they understand what you're after? Trust your intuition.
5. Set a schedule
Planning is everything. It needs to be very clear who does what and when; a good production company will provide you with a detailed schedule outlining all of this.
Then, stick to it! If you let things slip on your side, don't expect your producer to make the deadline.
6. Give a clear direction, then let go
Micro-managing will not only cost you a lot of time, but it will also get you substandard results. Make sure you've given the clearest brief you can, and then let the production team work their magic.
7. Preparation, preparation
70% of your video project will be undertaken before the cameras roll. Make sure your script is edited, you know what to wear and you've practiced your lines.
8. Where does the buck stop?
Someone needs to lead the project once you've given over the creative brief. Good project management is your insurance against budget blowouts; like all insurances, they may cost a bit more upfront but will save you plenty later on.
9. Avoid CC'd Creativity
Own your ideas; make a decision and stick to it. Don't let your creativity be filtered through your mum, then best friend, then partner, and son's mate's cousin. By all means, get feedback, but don't let others change your original tack.
10. Deliverables and outcomes
What are the videos for? Are they for your website or a PowerPoint presentation? Who's doing the embedding and integration? Does your website play the format that's being delivered? What happens to the files after the delivery of the video? Will you need future revisions? Be really clear about how you're going to use the video, then make sure the delivery formats are outlined in the quote.
Answering these points will help you get started with your video project. Next month we'll discuss a step-by-step workflow for creating video for your business. If you've had any interesting experiences, both positive and negative, please share! Until then, happy YouTube-ing!
Robert Moorman is creative director at Hunting With Pixels, a strategic online video and social media production company that specializes in campaigns for small and medium businesses. We shoot people because business is personal.