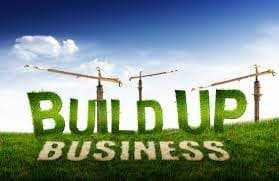 Gerry Harvey said you couldn't make a profit selling electronics online, but Big Brown Box has proven him wrong less than a year after launching. Josh Mehlman speaks to chief boxer Peter Krideras about blogs, bargain sites, and beating the bullies.
Ever since Harvey Norman executive chair Gerry Harvey said, "Online's a waste of money – no one is ever going to make anything out of it", plenty of people have been itching to prove him wrong.
But while none of Australia's traditional electronics retailers have taken a serious stab at e-commerce, competitors have been coming out of the woodwork – from nowhere, like minimalist online retailer Kogan Technologies, or from unexpected quarters, like Big Brown Box.
Big Brown Box started out as a way for Thorn Australia, best known as the parent company of Radio Rentals, to target more affluent customers.
"We saw an opportunity, as the traditional bricks-and-mortar retailers had very little interest [in] online [endeavors], to target a different type of customer than we were used to dealing with through the rental business," says general manager Peter Krideras.
Big Brown Box went live in November 2008, but before that, it took a full year of research, planning, building, and fine-tuning the website.
Having a parent company with deep pockets certainly helped through this process.
"It was great to have money behind us backing the project, but it was more the credibility it gave us within the industry to get the major brands to come on board," says Krideras.
"When we spoke to the suppliers, they said they were being approached every day by people saying, 'We want to start a business, but who were unknown to the industry. We've been trading in this industry for 70 years, so that gave us credibility."
Designed around research
Before launching the site, Thorn conducted extensive research into what consumers wanted from an online store and what they expected the essential requirements and minimum standards to be before they would buy online.
"The whole process of designing the site was pretty much centered around the research findings," says Krideras.
"The first one, obviously, price is paramount; you need to be competitive.
"The second thing that came through clearly was free delivery. Free delivery is pretty much unprecedented online in Australia. Security was very, very important and a customer service team was also very important.
"On top of that, users wanted functionality, being able to search for certain products, reviews, and buyers guides."
Offering free delivery was a particularly strong selling point in regional markets, which are less well-served by bricks-and-mortar electronics retailers.
"I've heard stories [of] customers in some parts of regional New South Wales [having] to drive a few hours to get to a store with any substance in range," says Krideras.
"If they didn't have a trailer or [couldn't] hire a trailer, they could pay anything up to $200 to get their washing machine delivered.
"There are pockets within regional Australia where the major players are situated, but there are whole regions where there might be only one appliance store.
"Even if you can get that product back to your place, there's the petrol and the time… of getting it back home.
"This could be a significant component of the cost of the product, especially if you're buying something basic like a DVD player!"
This thorough approach to researching customers needs to be worked on.
Despite the naysayers, Big Brown Box made it to 500,000 site visits within six months of launching and had topped 800,000 at the time of writing.
Genuine content is king
The web gives customers an opportunity to research their appliance and electronic purchases before buying, another advantage it has over the brick-and-mortar retail experience, according to Krideras.
"Chances are if you're in a traditional retail environment, you may be persuaded to purchase a product that may not be the one that suits your needs, but is of more benefit to the salesperson or business [to sell]," he says.
"With our retail store, it is more about educating yourself online, identifying the product that suits your needs, and purchasing it online in the comfort, convenience, and security of your own home."
Recognizing that the best recommendation is from a happy buyer, Big Brown Box built in the ability for customers to post their own reviews of products. And if website viewers can't get unbiased information on your site, they'll just as quickly look somewhere else, so it pays to include reviews.
"We believe that anyone out there talking about us is an opportunity for us – whether it's good or bad – to respond"
"We've got our own product information on there, but the most successful reviews are the ones from the customers," says marketing manager Yeshim Sumaktas. "If a customer hasn't posted a review 20 days after they've bought a product, we send them an automated email asking them to submit a review."
And if they say the product is rubbish?
"We'll review the review before it gets posted," she says. "But unless there is anything defamatory or inappropriate in there, we will publish it."
Krider believes even negative reviews are helpful because they give the site credibility.
"When I'm buying online, I tend to look at what people who have experienced a product have to say, as opposed to what the blurb says," he says. "I find that more interesting and credible."
Buyers love a bargain
Since launching, Big Brown Box has strongly targeted bargain-hunting websites such as OzBargain, Top Bargains, and Lasoo.com.au.
"We target those social bargaining sites – a lot of them have free listings so that's a really good opportunity for us to promote our products and specials," says Sumaktas.
"That said, we don't want to post too many bargains on those sites, we want to keep it spread out and consistent. We perform quite well with the social bargaining sites and we can automatically see a response in the traffic to the site and in conversions."
Big Brown Box invested heavily in search engine optimization to improve its organic search results, but Krideras says the paid search is still a stronger driver of site traffic and sales.
"Our search marketing campaign is split across different product categories, such as appliances, electronics [and] audio, and also [includes] a product level and a brand level," says Sumaktas.
"When we get down to the individual product level, it's about getting to customers at the end-game where they're about to transact," says Krideras.
"That's more of a long-tail strategy, focusing on individual models when we know the customers are getting really serious about their purchase."