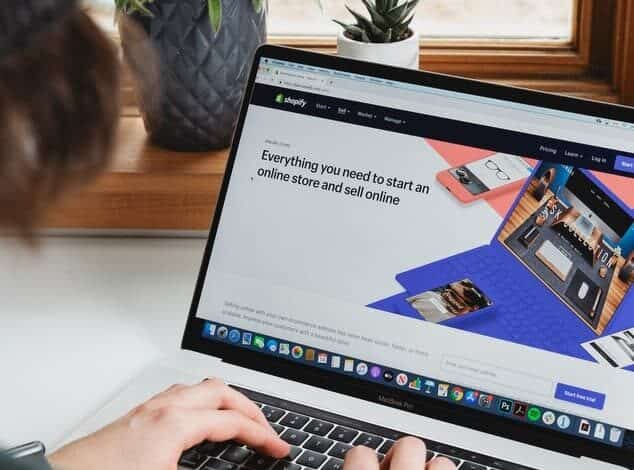 When it comes to marketing a business online, search is the deal-breaker. Your business has to be visible in search in order to grow its online customer base in any significant way.
The frustrating thing about search, from a small business perspective, is that it can be extremely expensive to get a front-page listing. Given the amount of competition in any given industry, the exercise of optimizing a website to appear more relevant than competitors (known as SEO, or search engine optimization) will either cost you a lot of time or a lot of money.
This is why search engine marketing, or SEM, is such an important part of conducting business online. Distinct from SEO, SEM services like Google's AdWords, or Bing's Microsoft adCenter, give business owners the option to buy a spot next to search results for terms that are relevant to their products or services. The effect that this kind of placement can have on sales is potentially quite powerful.
"The key thing with SEM is that these are people that are actually already looking for your products and services," says Scott Evans, partner at Gorilla SEO. "It's not like traditional advertising where you're trying to create demand. These are people that are actually looking for your business. So you've got to remember that they're further along in the purchase process – they're closer to buying than what someone might be if they're seeing a TV advertisement."
Other than putting your brand in front of people already looking to buy, the real appeal of SEM is the control that it gives the owner of the business over how their business appears in search. If you don't have the money required to compete in natural results, you can set a budget for your ads. Once the budget is met, they'll stop displaying and costing you money.
"AdWords is very scalable," says Gorilla SEO's Evans. "You can start with a conservative budget, and then test the water, and scale it up as results start to go come in."
The catch is that SEM can be both costly and very competitive, and these two things are, of course, related. If an online shoe accessory store wanted to buy an ad in Google searches for 'Kiwi black shoe polish, it would need to bid for placement next to that phrase. The highest bidder typically gets the best spot but then pays the amount bid every time a searcher clicks on their ad.
"You pay on a click-by-click basis," says Ashley McVey, senior digital strategist at Next Digital. "What that means is that for every user that visits your site from an ad in SEM, a cost is incurred."
Don't let this panic you – it's rare that a click will end up costing more than $2. But clicks do add up, and this is why it's important you know what you're doing before you invest too much time and money into SEM. It can be a great way to get started with online marketing, but it can cost you a lot with a little gain if you're not careful.
Why is SEM important?
Search is crucial to marketing a business online. If your operation can't be found on Google and Bing, it's going to struggle.
"Over 50% of all traffic online is actually from search engines," says McVey. "Search needs to be a key consideration for any business, really, that is looking to acquire new customers or generate exposure and awareness for their brand."
Of the two main approaches to search in online marketing, SEO is where the greater value lies. The organic, or natural, results that come up when a keyword is typed in are the pages that Google deems to be the most relevant to the searcher. This means that a first-page listing on Google lends an enormous weight of authority to that website. If your business can manage this for a couple of core keywords, it should receive enough traffic to sustain a healthy volume of sales and inquiries.
The flip side is that SEO takes a very long time to do, and if your industry is competitive, getting a good spot will likely involve you paying an online marketer more than you can reasonably afford.
It's important to understand that there are two approaches to SEO. The first and most basic one isn't competitive and basically involves structuring your site so search engines can index it more easily. The second approach aims to manipulate search engines to make a site seem more relevant than all of its competitors for particular terms. This takes a lot more time and is accordingly costly. The non-competitive approach to SEO should be viewed as a prerequisite for having any kind of web presence. It's easy to do, particularly if you understand how it works before you design your site.
"There are the basics of SEO, which are making sure your site is as friendly to search engines as possible, making sure they can crawl and index the content there," says McVey. "That's the first step for every single company that's building a new site, is to make sure that it is as referencable by the search engines as possible, so that you're showing up in as many searches as possible for free."
SEM is useful because it gives website owners a way of getting their brand in search results almost instantly, instead of waiting around for SEO to take effect.
"SEM activity is a little lower hanging, in the sense that you see the results immediately," continues McVey. "As soon as you say you're prepared to pay for a certain amount of traffic, Google will display you, whereas with SEO there's generally a delay in them recognizing the SEO friendliness of the site and displaying that site in search results."
Keyword research
The first step with SEM is to think about the types of words and phrases customers are using to find businesses like yours. Look at how competitors are phrasing their ads in search, and consider how you'd go about finding the products your business sells if you were a customer.
Once you've outlined a handful of terms for each of your key products or categories, head to the Google AdWords Keyword Tool. This will give you a better indication of how people are actually searching for similar businesses and will show how competitive each of the keywords and phrases is. The more sought-after the keywords are, the higher you'll have to bid to secure a place for them.
Going straight for the most desirable keywords in a competitive industry is likely to cost your business a hefty sum in the long term. Instead, it's wiser to bid on a range of different keywords and see what works best.
"It can be quite expensive, but I think the key for anyone starting out is to cast a wide net to start with," says Evans. "When you're just starting out, you're not sure where the results are going to come from, so you need to look at all of the keyword opportunities for yourself, and see where the results are coming from."
It's worth noting that the keywords you target using AdWords should be quite different from those targeted with SEO. SEO should aim to attract traffic for broader, more basic keywords that relate to your business. These are the types of keywords that are likely to be very expensive to bid for using SEM, but they're also more likely to lead to a homepage or an about us page than to a conversion page for a product. For example, a white goods retailer might choose to target 'cheap washing machine' in their SEO strategy but go with 'Samsung 7.5kg front loader' in their SEM.
"Keyword selection for SEO is based on the same original principles, but, over time, the goal is to move the keywords that are costing you a lot in SEM and generating a lot of traffic, but not a lot of revenue, into an SEO strategy," says Next Digital's McVey. "Appearing in both places is the optimal position to be in. If it's not yielding any results, immediately move it out of SEM."
Account structure
Few companies are wealthy enough to pour money into an AdWords campaign just for the purpose of building traffic. Mega brands like Coca-Cola can afford to do this, but for small businesses, it's best to use keywords to target specific products or categories, as these are more likely to result in a sale. The upside is that AdWords does allow you to micro-manage search campaigns.
"The advantage with SEM is you can really target your keywords and your ads to precise terms. Because you're only paying 50c to a few dollars per click, you can start with a small budget and use trial and error," says Evans.
This is where the AdWords account structure comes in handy. AdWords gives users the ability to structure their accounts according to the structure of their site. Provided your site is broken down into categories that contain groups of products, you can mirror this in AdWords, assigning specific keywords to each category, and then further keywords to each product group or to individual products.
"Best practice dictates that you set up your account structure in line with your site so you've got campaigns to complement each of your categories," says McVey. "Inside each campaign, you have what's called ad groups, then inside each ad group you'd have keywords [for individual products]."
Although many businesses won't need a particularly complex account structure, it's best to take an organized approach from day one with SEM. Not only does it allow you to keep closer tabs on how much is being spent on individual keywords and which groups are performing, but it also makes it easier to accommodate new product lines down the track.
Budget and test
Knowing how much to spend on SEM is difficult when you're starting out. Next Digital's McVey suggests that businesses should settle on an amount to start with, and then change that according to how successful their campaigns prove to be.
"Each business is different in terms of the amount of people they have online looking for their products, but also in terms of the competition across the search space," he says. "I would recommend that for any new business, they start off with $200-1000 on a monthly basis, and they test effectively."
Testing is possibly the most crucial process associated with running an SEM campaign. If you can't measure how many sales an ad is converting, then you have no way of telling if that cost is useful to your business. Gorilla SEO's Evans notes that it's also essential to measure more than just clicks and page impressions when testing SEM campaigns.
"It's really important for anyone starting out that they track goals and conversions, not just clicks and impressions," he says. "Find out which keywords are converting, which headlines are converting, which ad text is converting to sales and enquiries – don't just look at clicks and impressions as a measurement. What is actually bringing new business in, whether it's enquiries or online sales?"
Although SEM does provide a much faster method than SEO, it's important to view it as a constant cost rather than a quick fix. To gain an accurate idea of what's working and what isn't, each campaign should be tracked weekly or daily over a period of months. It will also help to remember that, like SEO, SEM is a constant, ongoing cost, rather than a one-off upfront expense.
"Don't do it as something that you're going to do just for five minutes and then leave," says Next Digital's McVey. "Invest the time and learning into the decision to make sure that it's something that you're going to approach properly. It costs for your brand to appear with SEM, so you've got to make sure that it's being done properly from the start, but also as an ongoing process."