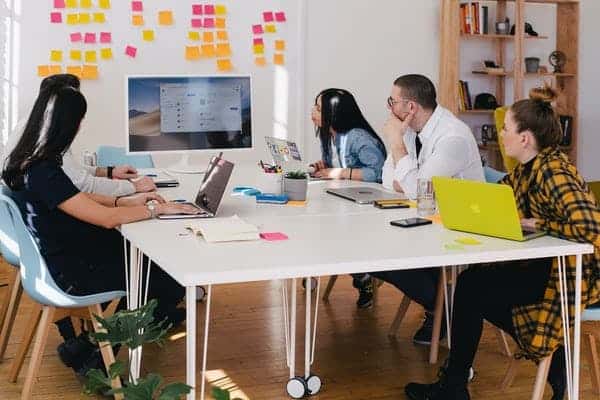 Improve your search engine ranking with tips from the big 3 in search on how your company can do better search engine marketing
Carl Sjorgeen, Product Manager, Google Australia

In general, webmasters can improve the rank of their sites by increasing the number of high-quality sites that link to their pages. For more information about improving your site's visibility in the Google search results, we recommend reviewing our webmaster guidelines and using webmaster tools. They outline core concepts for maintaining a Google-friendly website.
Make a site with a clear hierarchy and text links. Every page should be reachable from at least one static text link.
Offer a site map to your users with links that point to the important parts of your site. If the site map is larger than 100 or so links, you may want to break the site map into separate pages.
Create a useful, information-rich site, and write pages that clearly and accurately describe your content.
Think about the words users would type to find your pages, and make sure that your site actually includes those words within it.
Try to use text instead of images to display important names, content, or links. The Google crawler doesn't recognise text contained in images.
#######
Willie Pang, Head of Yahoo! Search Marketing, Australia and New Zealand
DO select effective key words that are going to convert to sales, for example, major brands that you sell and products with higher margins.
DO write relevant titles and descriptions – incorporate your selected keyword into your titles and descriptions, research shows that this generates a 50% higher click through rate.
DO include a call to action in your titles and descriptions to reach the user on a subconscious level. For example, words such as "breakthrough", "unforgettable", "booming".
DO choose where you want your search ads to appear. A Melbourne-based small business that sells lawnmowers can use Yahoo! Search Marketing's platform to market its business online to their specific region and only to users interested in buying lawnmowers.
DON'T use unqualified superlatives in your copy, for example words such as "the best", "the lowest", "the cheapest" which consumers are wary of.
DON'T bury the content users are searching for. If users click on your listing and do not find the content they're looking for straight away on your website they will click away, resulting in a wasted click.
#######
Alex Parsons, Head of Search, ninemsn
Look at both Search Engine Optimisation and Search Engine Marketing with equal importance. A mistake many companies make is to invest in one and not the other.
Collect, analyse and understand the data relating to search marketing and optimisation. Companies with the greatest understanding of this will reap the greatest returns on advertising spend.
If necessary engage a Search Marketing Consultancy – in most cases the efficiencies will more than account for any agency fees.
Learn about social media optimisation (SMO) – this will be another important arrow in the marketing quiver of SMEs in the future.
Remember: Natural Search traffic drives around 70% to 80% of all visitors to a site. Having no visibility in the search engines is like leaving the closed sign on the door of your shop. No visitors = no sales! — Sue Blatchford, Head of Search, payperclick.net.au
RELATED ARTICLES
RELATED RESOURCES