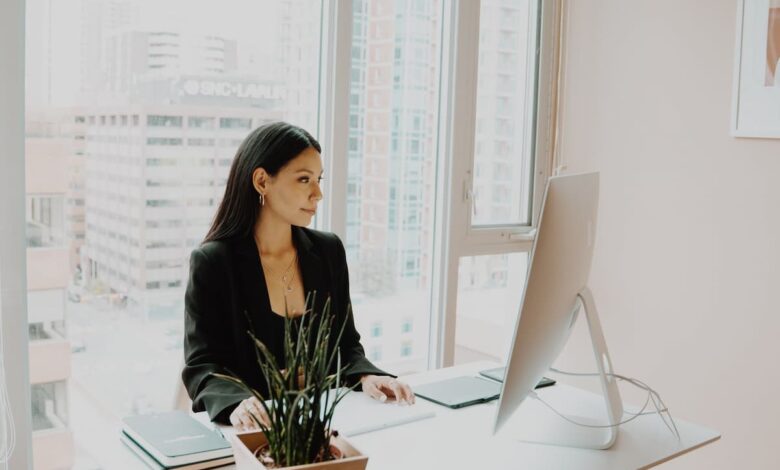 When Nett spoke to a handful of early adopters of the iPad in 2010, it appeared that small businesses were either using tablets very liberally as a substitute for laptops or heavily as a showy business tool, with little crossover. Sales managers saw clear value in the impression left by pitching and presenting on an iPad, but the device had yet to find its feet as an everyday business tool.
In 2012, tablets continue to prove useful as a sales tool, but day-to-day applications are more commonplace, most likely due to the proliferation of cheaper devices and a more diverse array of apps. However, the jury is still out as to whether there's a real, vital need for tablet computers in Australian small businesses.
Mobility
Aside from impressing clients and providing an alternative to your laptop or smartphone, the major benefit of using tablet computers is for businesses with employees who are remotely based or constantly traveling.
Georgia Beattie, founder, and director of Lupé Wines uses her iPad as an ad hoc means of working remotely.
"If I've got a little bit of work to do, and don't need an illustrator or a big program to do it in, then I  just grab the iPad, and I can belt out in Word what I need to do," she says.
Besides remotely accessing documents through Dropbox and managing the accounts with Saasu, Beattie explains that the 3G capabilities of her tablet allow her to dial into a camera-equipped computer system that monitors the production and general operations at the winery's packing factory.
"I can log in online, and I can see how many units per minute it's producing," she says. "I can have a look at how the factory and the filling room and things are running, and how long it's been running for. I can also tap into all of the security cameras."
This kind of lateral application is where the real value of tablet computers lies for small businesses. Rener Lao, managing director of AccountsTeam, relates an instance in which a U.S.-based client wanted to sign off on a tax return on sight during a fly-through visit to Sydney.
"They only come around to Australia every so often from the U.S., and they wanted to sign the income tax return straight away since they were happy with it, in our meeting," he says.
Using the RightSignature app, Lao was able to get the client to approve the tax return there and then, by marking his signature on an iPad with his index finger.
He explains that the tablet also comes in handy when trying to communicate with his IT staff, all of whom are based internationally in a number of different countries.
"I use Skype for going through the projects, and use not just voice but also video conferencing to show and collaborate on what needs to be done in terms of the start of the project," he says. "I can do that all from the iPad."
Steven Cooper, a senior developer at Thinktank Social, reports that his business uses tablets not just for sales presentations and demonstrations, but also for remote web and app development and continuity.
"It's a great sales tool because it's very visual. You can touch the screen, and you can actually set up wireframing demos so a client can play with how an app will work," he says. "On the development side of the business, we've got four rack space servers. I use my tablet for monitoring those, and all of the websites we have on those, and even for checking mobile sizing for different websites and whatnot."
A series of widgets sit on the tablet's desktop alert him to any problems that arise with the business's servers or websites. In case of an emergency, this enables him to address the problem quickly from wherever he might be.
"It's literally down to the minute," he says. "Last week, driving up to Sydney to go to an event, we were halfway there and the servers went down. So I was on the tablet, talking to one of the developers, getting him back up again, all while traveling on the Hume Highway."
The mobility benefits of a tablet aren't necessarily restricted to businesses monitoring complex technology. Kylie Mowbray-Allen runs a small business called Nic-Nac Nappywrap from the north coast of New South Wales and spends much of her time traveling to markets, expos, and trade shows. She uses a tablet simply to streamline the process of building up her email contact database.
"Traditionally, I had used a paper and pen for customers and interested people to enter their names and email addresses," she says. "I would then spend hours typing up the names, and at least 40% of the emails would come back undeliverable. So I started using the iPad, and I can now ask them to type their details. I transfer that into an Excel document and no longer have to deal with sloppy and illegible writing. I have a 98% success rate for the newsletters and very few bouncing back, so I'm happy."
Productivity
One thing that dissuades many business owners from investing in tablet computers is the notion that they will just add work and complexity instead of improving productivity. This arises largely from the assumption that a tablet should move the focus away from laptops and desktops, or replace them entirely. A tablet's real value is as a piece of hardware that complements existing computers and enables the user to work in new ways. When seen in this light, the potential for increased productivity is considerable, depending on the demands of your business.
"It's just much easier than getting the laptop out, turning it on, making sure it's charged and whatever," says Lupé Wines' Beattie. "You've always got a phone charger next to your bed. Say if it is in the middle of the night, and I need to have a look at how the factory and filling room is running, I can whisk the iPad out and do that in two seconds, or you can be on the road, and easily look it up."
Beattie also uses the presentation app Prezi for presentations to potential wine resellers. She claims the main appeal of this is that it allows her to plan a presentation on her office desktop, and have it sitting online, ready to go when she sits down in a client's meeting room.
Other than presentations and attending to after-hours emergencies, a 3G tablet can make the real-time editing and sharing of files between staff simpler and more efficient.
"If we need to write notes in a meeting about what our customer wants, and their experience with the product, etc., I find that if you're entering it directly into the customer relationship management software on the iPad, it's not creating any extra work, and everyone can see it," says Beattie. "You don't have to have a separate meeting with staff about how it went and what the feedback was."
Similarly, Lao from AccountsTeam finds that using a tablet PC allows him to manage online contracts across a greater window of time than if he were relying solely on his laptop.
"We can respond to clients in real-time whenever we get a query via our website," he says. "We can do a business assessment straight away, from wherever we are, using the tablet."
Indispensable?
While each of these businesses relies heavily on tablets for certain processes, none of the owners admits they couldn't work without one.
Outside of remote factory monitoring and note-taking in meetings, Lupé Wines' Beattie doesn't find the iPad to be an essential piece of hardware.
"I don't find it that useful unless you're actually using it in a meeting because otherwise, it's just creating extra work," she says.
"I wouldn't say it's impossible to work without the tablet; it just makes it easier," says Thinktank Social's Cooper. "We can still do demonstrations using a computer desktop, and we can still do development and monitor servers and stuff from a laptop. I wouldn't say it's quite gotten to the stage where tablets are indispensable, yet.
"Depending on what we're going to need to use it for, the laptop won't always be taken for an outside the office meeting, whereas your tablet is going to go everywhere with you regardless," he continues. "I'm going to say it's more supplementary at this stage. I kind of contemplated going full tablet about a year ago but couldn't do it. I've tried to develop on-table screen typing before, but I still need a keyboard. Just old habit."
AccountsTeam's Lao has a similar perspective on the business case for tablet devices.
"At the moment it's an alternative," he says. "I would say 80% of what we can do on a PC, we could use the iPad for."
If there's a business case for tablet computers as enabling accessories, rather than essential PC replacements, it lies in the diminishing costs, especially among Android-based devices. Regardless of how cheap tablets might become, however, it's important to consider what your business needs before you buy into the hype.
"In the Android world, they're now cheaper than buying a laptop computer," says Cooper. "It really just comes down to what you need."
Image credit: Thinkstock