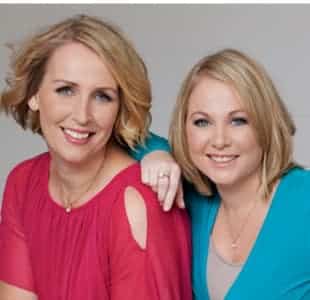 Calli Brown and Linda Anderson hatched the idea for the Yummy Mummy Guide after meeting at a life-coaching workshop and discussing the needs of new mothers.
"The Yummy Mummy Guide's aim is to help mothers regain a sense of 'self', showing her how she can incorporate her children into her desires, not forego them," explains the pair. "It promotes self-care while juggling the demands of children. The foundation of the site is an online directory of Sydney businesses, such as dentists, physiotherapists, beauticians, hairdressers, and so on, that are child-friendly.
Challenge 1: We're all about social currency, what about, social media?
Richard Lindmark (Nett Magazine): Always ask the question when considering or loading content: "Does this match my audience?" Relevant content generates traffic.
Jonathan Crossfield (Netregistry): One of the biggest changes in the last few years of the internet is this move away from the website being the core of your online business strategy. People will come across your brand somewhere else and they will make a judgment: on your Google listings, your Facebook chatter, your blog, other blogs. Too many businesses try to run their website like a walled garden, hoping people will come through the gate, when really it's knock down the walls, get your content, get your brand, get your conversation across as much of the internet as you can, and then they will find their way to the website.
"At a cocktail party, you wouldn't jump onto the table and say: 'Here's my deal', yet people do that in social media"
Calli: It may be a naive dream, though we have a dream of this becoming a community; we want positive and negative reviews on things.
Stephanie BySouth (Classified Ad Ventures): I make judgments on cafes based on reviews.
Jonathan: The audience expects community interaction, they don't want to be told that so-and-so is the best cafe, they want to say: "This is the cafe I like", and share that with other people. When people can have conversations, this is when the site generates trust.
Stuart Ridley (Nett Magazine): User-generated content could be the bulk of the site. Make it easy for people to follow the rules so that the commentary stays authentic and not spammy or abusive. There's a lot of interruptive marketing in social media.
Jonathan: Interruptive marketing is dead: no one likes being phoned at home by a telemarketer. We all have a bad reaction, so why would the internet be any different? Yet, you get businesses on Twitter turning it into the new spam. The analogy I use is of a cocktail party. You wouldn't jump up onto the table and say, "Here's my deal." Yet people go into social media spaces and do just that.
Challenge 2: What about actual currency, revenue?
Stuart: It's a global village or it's a cocktail party, though you want to make money.
Linda: We want the information to be freely available to the audience who need it/want it. And then we could charge businesses to value add listings and advertise. I am sure there are many more opportunities than that.
Stephanie: There are a number of models that you can go with:
Free to list and pay to upgrade;
Subscription models; and
Third party display advertising.
One classified site has a subscription model with paid to list, paid to upgrade. The subscription is paid for by members in the community because what they're given is access to privileged editorial information like they're the first to know about jobs in the industry.
Calli: So if parents were subscribing, everyone in the world can have 'X' free on our site, and if you pay to subscribe you get access to this other world?
Stephanie: My instinct is that subscriptions for the audience will not work, based on the culture of who you are and what sort of community you are going to facilitate. Provide the audience with the facility to review each of your listings and let businesses pay to upgrade. They get a more prominent position in the listings, they get their branding and a photo gallery. It's a different model, though you're going to be tackling the challenge of getting businesses to list as well as getting people to the website to start with. Start with a promotion that it's free to list so you can expand your content, and offer 'pay to upgrade' for businesses that want the top position. As more of the market demands that top position, then you can start to charge more.
Linda: What about taking ads?
Stephanie: It's a revenue opportunity when you have a lot of people coming to your site. Let's say for every hundred people that visit, five of them click on an ad. And say you're getting 50 cents per click, that's $2.50 for every hundred people. When you get down to the maths of those ads, you need a big audience. Before then, you could find a way for businesses that do list to be identified offline.
Kate Conroy (Google): Consider giving window stickers to your first thousand businesses.
Stuart: Your audience will check to see if they're legit. Think about how the logo could work on stickers and how that could build an audience. #
Read the full article here.
RELATED ARTICLES
RELATED BLOG POSTS