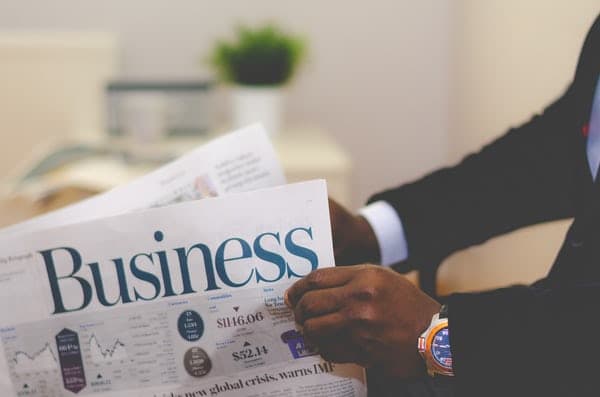 Manage your business lifecycle from start up to sell out with advice from your local business bank.
You thought long and hard before starting your business. But have you thought about what you'll do when it's time to leave it behind? Stephen Craft explains how to ride the business life cycle and reap the rewards.
Content provided by the Commonwealth Bank of Australia
Do you have an exit strategy for your business? If you said, "no", then you're not alone. Fewer than half of Australian small business owners have plans to capitalise on the value they've built up in their businesses, according to new research from Commonwealth Bank Local Business Banking.
The Commonwealth Bank Local Business Owner Report found that only 47 per cent of small business owners have an exit strategy, such as selling their business. Even more amazingly, 22 per cent of those who do have an exit plan simply intend to close their doors and walk away. That's despite the fact that 60 per cent of them are still actively reinvesting profits back into their businesses, and half are working more than 50 hours a week!
The problem gets worse the closer people come to retirement, with one in four business owners over 60 planning to close their businesses. At the opposite end of the scale, two-thirds of Generation Y owners already have plans to sell their businesses outright. So why would someone plan to walk away from a business after investing years of hard work – and hard-earned cash – building it up?
Make yourself redundant
The issue for many people is that their businesses are very much dependant on them personally. So, when the time comes for them to move on, they find they have nothing to sell. That's why the best managers work to make themselves redundant. They put people and processes in place so that the business runs smoothly whether they're there or not. Do that and your life will not only be less stressful – you'll also have an asset that could be worth serious money.
However, it all takes time. To build a saleable business, you need to plan ahead. In fact, the best time to think about selling your business is on the day you start it up. The key is to recognise that your business will change over time, then plan for the entire business life cycle.
Riding the business life cycle
Sadly, there is no such thing as a permanently great business. Every business goes through a natural life cycle from start-up, to growth, maturity and – unless you act to avoid it – decline.
In Creative Destruction, Richard Foster and Sarah Kaplan surveyed the fortunes of 1,008 large US companies between 1962 and 1998, including some globally recognised brand names. Amazingly, only 160 turned out to be long-term survivors. Their conclusion? Only businesses that constantly renew themselves survive and prosper over the long term.
There are two lessons here for Australian small business owners. The first is that you need to understand where you are in the business life cycle and what you need to do to succeed in that phase. The second is that you need to choose the right time to make your exit.
The start-up phase
Starting your own business is a real test of your personal courage and commitment. It's exhilarating, stressful and dismaying, sometimes all at the same time. This is when you get to make your vision a reality — and when you're forced to come to terms with the realities of paperwork, red tape, unpaid invoices and seemingly endless bills.
To do list:
Register for an ABN and GST (if required)
Create a system for tracking and managing cash flow
Design a business that will support the lifestyle you want, not the other way around
Establish your unique selling proposition and business niche
Don't forget to…
Make sure you have some finance, such as an overdraft, to cover unexpected costs
The growth phase
If your business begins to flourish, you're likely to experience a phase of rapid growth, both in sales volumes and profitability. The challenge here is to grow sustainably without overstretching your resources – time, money and people.
To do list
Identify and target your most profitable customers.
Aim to grow profits, not turnover.
Make sure your pricing takes all of your costs into account, including your own time.
Don't forget to …
Use long-term finance for long-term assets to avoid starving your business of cash flow.
Maturity
After a time growth will moderate and your business will become established. This is sometimes called the "harvest" phase because, if your business is profitable, you can relax a little and enjoy the fruit of your hard work. But it's important not to become complacent.
To do list
Make sure you have the right team and that they're skilled up.
Put processes in place for your staff, so you can focus on renewing the business.
Don't forget to …
Pay down debt and invest your profits.
Renewal or decline
Unfortunately, nothing lasts for ever. Eventually, new competitors will arise, or your existing competition will begin to catch up. That's when you have to renew the business — or risk going into a decline.
To do list
Don't stop innovating. If you wait until it's obvious you have to renew your business, then it's already too late.
Think about how you can take your unique selling proposition to the next level.
Don't forget to …
Leverage your financial strength to steal a march on the competition.
Seven tips for building a saleable business
Plan ahead. Plan to make your business saleable right from the start. Look at other businesses for sale, then think about what potential buyers might want.
Build systems. Put processes in place so that everything works smoothly, even when you're not around. Your business will be more efficient, and a new owner will find it easier to step into your shoes.
Document everything. Keep detailed records of your systems, your plans, your marketing strategy and your customers. It's all valuable intellectual property that could be worth real money to you one day.
Dig a moat. Carve out a unique niche for your business with a distinct competitive advantage – what Warren Buffet calls an "economic moat" to guard you from your competitors.
Have a unique selling proposition. Your unique selling proposition is what differentiates you from your competitors – and makes your business uniquely desirable to a buyer.
Recruit outstanding people. Invest in outstanding staff who can keep the business running without you. Then, having recruited them, share the knowledge around.
Get advice. Professional advisers, such as your accountant, your business banker, or a business broker can help you get the most out of a sale.
Case study: Sportsnet Holidays
Rob Cecconi has had more experience with the business life cycle than most. In 1998 he combined his love of sport and travel to create Sportsnet Holidays, a niche online travel business running tours to sporting events around the world. "At the start I didn't have an exit strategy", he says. "I developed one after my daughter was born."