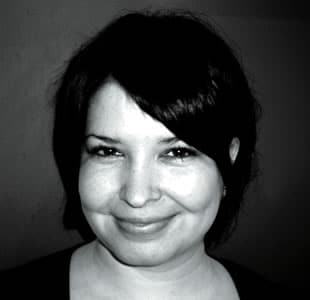 Does your business operate from a postcode called paradise? Great! Tell your customers. Not so lucky? Fear not, there are plenty of other angles if you look hard enough.
I love solid branding. I'm a sucker for good design and a good story. Throw in the name of a well-known location that complements your product or service and
you've nearly got me sold.
Why? Positioning your business as a part of a location's story helps your operation become something more than just the products and services you sell.
Mention Byron Bay and I'll relax and recall the happy feelings of sitting on the beach enjoying a summer afternoon. That's no bad thing to tie into your branding.
"A not so glamorous postcode doesn't have to stop you from weaving something unique into your business story"
If you're fortunate enough to live in a desirable location that complements your business, then count your blessings. But it's not a golden ticket to success.
People are attracted to areas because of the feelings connected to them, so obviously a holiday haven is easier to relate the good feelings to than an industrial estate in the middle of nowhere. So, what happens if you're based in a thoroughly dull location? Should you just quit now?
Well, no. A not-so-glamorous postcode doesn't have to stop you from weaving something unique into your business story.
I read about a business based north of Brisbane recently. The area is known for its aging population – not exactly alluring.
The owner of this business had used the area for inspiration – employing the crafty local nannas to make crocheted handbags to sell online. She made herself a social enterprise and an irresistible business story that's
getting plenty of media attention.
If weaving your location into your story is out of the question, you have to think beyond it. Look to your ethics, values, and your business vision to create a point of difference.
Creating a unique story for your business has to come from an honest place. It's one thing to say you stand for 'sustainability' and another to prove it through action.
Your story has to resonate through your branding, copy, marketing, products – the stories you write about on your blog. Everything.
For example, I recently launched womeninbusiness.com.au. Instead of positioning the website as another women's networking group, my point of difference is that it helps women embrace online business.
You see, there's a revolution happening online and Australian women are setting up online businesses like it's going out of fashion. The internet has given them the option to walk a less conventional path when it comes to running a business.
The opportunity to earn a good income without sacrificing flexibility? Many women are saying bring it on.
I launched my business to take advantage of my skills, but also because I want to be part of something bigger. I want to use my skills and experience to help women take advantage of this new business environment and my passion for this is what my website is all about. I honestly feel like this will go down in history as a major cultural movement and I want to help make it happen.
What do you honestly believe in? How can you align yourself with something more meaningful than your products and services?
Your customers will relate and want to join you – and that's always good for business.
RELATED ARTICLES