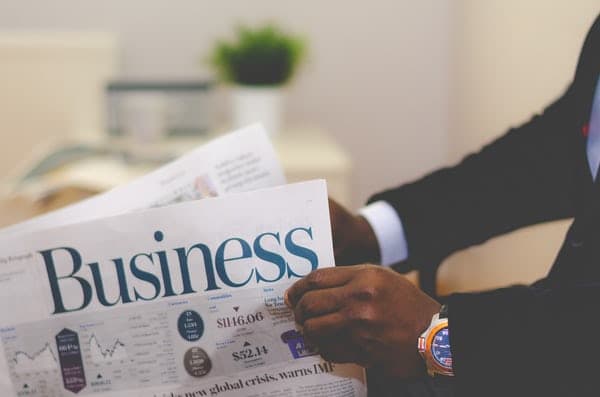 Before the new year accelerates to full speed, there's a great post on the Harvard Business Review blog entitled 'Instead of Making Resolutions, Dream', that I think is well worth a read. In it, the author Whitney Johnson suggests that rather than starting January with resolutions that aim to fix all the wrongs, we should take the time to figure out what our objectives really are, and dream.
Johnson writes: "While resolutions are about 'shoulds', dreaming is about hope — and who we may become. Dreaming is at the heart of disruption — it is only when we dream that we can hope to create something truly new, something that will overtake old habits, old customs, and old ways of thinking and being. And we all know by now that a disruptive path leads to a greater measure of success."
The article ends with a call to action. "What better time to be plumbing our deepest desires for dreams and planting the seeds of our personal disruption than the shortest days of the year."
Over here we're blessed with the longest, warmest days of the year, but also our slowest, given that many of us are taking annual leave, relaxing by the pool, and enjoying time off with family over the long summer break. During those cloudless blue sky days of January, it makes perfect sense to dream big with blue-sky ideas.
As Johnson contends, "After a few weeks, possibly even a month of inner reflection, the resolutions required to make your dream a reality will become evident. And rather than procrastinating, or worse, chucking your resolve after a few days or weeks, this year you may actually see your resolutions through. You may even discover that some of your pesky wrongs have inadvertently been righted. So 'revolutionize away. But begin in February. During January, dream."
You can of course apply this thinking to your business as well as your personal life. So what's your business dream? How can personal development help you achieve this dream? And what can you do to turn this dream into reality this year? Is anything holding you back from building a business that best reflects your dreams?
Of course, dreaming big is just the first step. If you want to see your dreams become a reality and reinvent your business with a fresh new vision, then you need to translate your dream into a solid business plan with executable strategies.
It doesn't matter what your business size is. You need a business plan which clearly articulates your dream and explains the idea, the industry in which you operate, assesses risk, and details management plans and forecasts. Part of the business plan is to know your market. That's not to say you need exhaustive analysis and market research, but you do need to understand the competition and the potential demand for your business idea.  
Your strategic plan is the tool that empowers you to turn those dreams into a reality and how the business will move from its current position to where you want it to be in the future. To be useful it needs to detail your company goals over the short and long term (say for the next 1, 2, and 5 years).  
Of course, along with your business and strategic plans, you need to set your budget for your business and prepare a cash flow forecast. It's so important to have a sound understanding of when money is coming in, and from where, as well as how you plan to spend it. Indeed, cash flow is the most important indicator of how well your business will survive.
For now, though, it's January. Free your imagination and dream big. Schedule your business planning and strategy for February when you can turn those amazing ideas into authentic goals for success in 2013.
Ashleigh Swayn is CEO of Countplus MBT, a chartered accountancy practice, offering accounting, financial planning, and finance expertise.