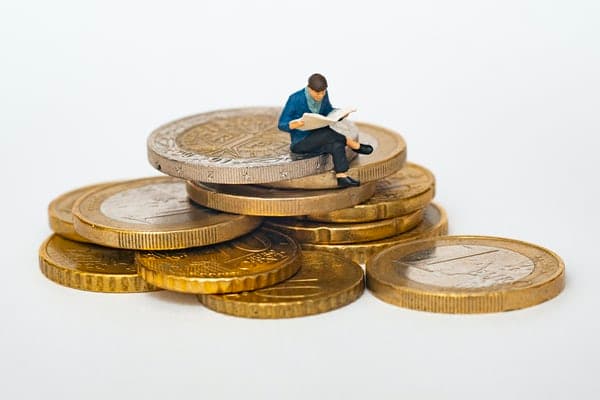 She might work in a testosterone-soaked industry, but it's fair to say that if Nicole Lander were a character in the 1984 comedy Revenge of the Nerds, she would not be one of the jocks.
She played Dungeons and Dragons at school and shifted to multi-user dungeons – text-based precursors to today's online gaming – when the internet came into widespread use.
She earned postgraduate qualifications in computer-mediated communications, studying how artificial intelligence computer systems could take on human-like personalities. Online, she goes by the nom de guerre of Zev-VA. And she still plays lots of computer games.
"My favorite one is Civilization, where you get to take over the world," she says.
Lock and load
Lander's company, Battlefield Sports, started out as a hobby. Battlefield Live, the sport she and her husband Peter invented, uses guns based on infrared technology – safer than lasers and less painful than paintballs – in an outdoor setting.
"There were some boffins in England who called themselves the South London Warlords, who originally wrote the software to go in the gaming guns," she says. "We sponsored one of those scientists with a 457 visa to come out to Australia and work with us.
"We started our first Battlefield in 1999 and more and more people came, so I put up a website. People from all over the planet emailed us and said, 'Hey, what you're doing looks really fun, can we do it, too?'
After two years of business, the Landers started manufacturing their own gaming guns and licensing the concept to franchisees; 'Battlefield owners' is Lander's preferred term. A year later, the first overseas Battlefield opened in the United States. There are now Battlefields in 33 countries.
The UK is currently the biggest export market, followed by the US, Spain, France, and Portugal.
"They are very civilized in the UK, they love playing combat games and not getting bruised," she says. "Even though it rains a lot over there, they're quite outdoorsy. Paintball is also very popular over there and we've sold to a lot of fields who want to complement their operation because they can't have young children playing on the field."
Benefits of a feminine touch
While the sport has definite elements of macho, Lander says one of its main selling points is that it appeals to a broader audience including women and children.
"A much higher percentage of women play Battlefield Live than paintball, especially with corporate team building," she says. "Our best audience for that is white-collar corporate: bankers, IT people, lawyers. It's generally [a] 50:50 [ratio of men too] women in the office and [women] are generally really smart, so they don't want to get bruised."
However, Lander admits it is somewhat incongruous for a woman to work in the industry she does.
"I went to my school reunion a few years ago and I said, 'Oh, I invented laser skirmish'. And they're going, 'No, you didn't!' I felt like I was in a movie.
"I just fell into it because I like playing games, I didn't actually leave school and think, 'I'm going to start a combat game'."
In another sense, Battlefield Sports is definitely a family business.
"Peter is a good buddy of mine, we get along pretty well," Lander says.
"Even though we both work from home, we don't sit in the same room. We enjoy each other's company, which is pretty good after 14 years. We go on the occasional lunch date, but we're more like workaholics."
Their 12-year-old daughter and 10-year-old son also work in the company.
"If they want their pocket money, they've got to work," Lander says. "And they're good workers; they're both ham actors at heart. My daughter Zabrynn started working when she was 11; we would have groups of high school boys and she would be bossing them around and blowing the whistle, just taking it in her stride."
Internet the key to success
Over the years, the company has won a long series of awards, including a raft of Queensland Government export and tourism gongs. In November 2009, Nicole won the Queensland category of the Telstra Business Women of the Year awards.
"Awards are really good at building credibility, especially with overseas prospects," she says. "They've never met you face to face. They may never have even seen the kit in real life, only online. If the Government of Australia or the largest telco in the country endorses you, people think, 'They must be real, they must be doing what they say they are doing.
Lander recognizes the vital role the internet has played in the company's success.
"We couldn't have got to where we are today without the internet," she says. "It's a great leveler – you can fake it until you make it. You can appear like a multi-million-dollar corporation and put your best foot forward.
"With the web, it's a low-cost way to showcase your products or services to the world. The barrier to entry for exporting has dropped a lot since the internet.
"If you have a niche product as I have, really consider exporting. Australia is a wonderful place to live, but it's quite a small population.
"And just give it a go. Peter and I are just normal folks who like doing what we do, and we've done it for a while and just kept on doing it." #
RELATED ARTICLES