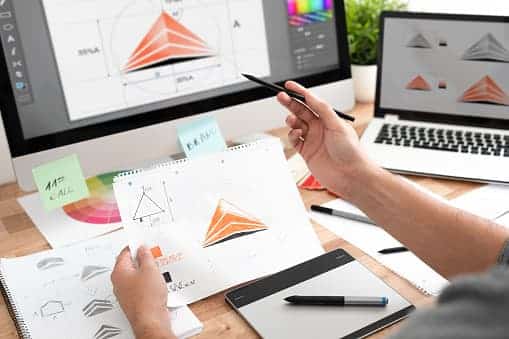 Award-winning online retailer Champagne Gallery worked with brand and design agency R&B Creative Communications to build and optimize its website. We asked R&B's digital director and co-founder Rob Bare for his tips on building the most effective e-commerce site.
"[Parent company] Drinx Group had never done an e-commerce site on that scale before, so we had strategy meetings around what the best practices were at the time and how they could achieve the credibility to become Australia's number one online store for champagne," he says.
R&B designed the site around the gallery theme, even including gilt frames for the product shots, and giving David Donald the title of curator, which helps to show that the site is trustworthy.
Including large amounts of champagne-related educational content was a deliberate part of the site's search engine optimization strategy.
"It works really well, better than we'd ever hoped. About 80% of the traffic comes through organic search."
R&B also created a social platform where customers could discuss champagne, ask questions about storage and get feedback about particular houses or years.
"The blog is for David to talk about things happening in the industry and to keep people up to date. The idea behind that is to get people to sign up and take an interest, and also to generate leads on people who might not be ready to buy."
After the site had been live for almost a year, R&B and the Drinx group met to discuss a range of changes.
"They wanted to increase conversion rates and the key to that is building trust with your consumer and giving them options at every stage. Adding the option for a phone order has worked quite well and had the live chat is great because the user knows there is a person behind the store. If they have a question about delivery or insurance, they can ask the question online or leave a message.
"It can come down to details like the speed of search or trying to make it to the checkout as simple and fluid as possible.
"Try to identify the top three or five things that would stop someone buying from your site. If you can address all those questions straight
up and give them no reason not to buy, the rest is just getting them to the checkout.
"We doubled the conversion rate on Champagne Gallery's traffic using these conversion optimization tactics."To find out more about Champagne Gallery and its work with R&B, read the full article here.
RELATED ARTICLES