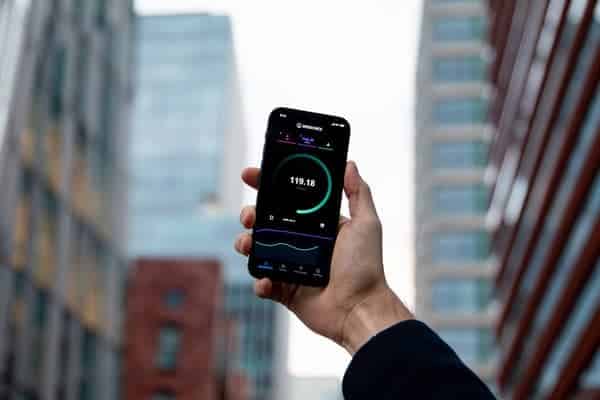 Smartphones, mobiles, GPS, and mapping services are all bringing the locals back into sharp focus for the business. Seamus Byrne explains how to get listed and make the most of your local presence online
If the noughties brought about a global virtual revolution, it seems the tennies (what will the next decade be called?) maybe about a return to the local. As GPS devices achieve ubiquity, blending into a web search and mapping tools, our lust for easy online shopping will be paralleled by our more immediate needs for local retailers and service providers.
As GPS mapping becomes a standard feature of every mobile phone and moves into every car, the potential base of customers looking to digital maps for answers becomes hard to ignore.
According to AllBusiness.com, a recent eMarketer research report claimed the worldwide user numbers for location-based services jumped from 19 million in 2007 to 61 million in 2008, and they expect a further 120% jump this year to well over 100 million users. So how can your business engage with these services to become highly visible to local customers and make it easy for potential customers to get to your store?
Location, location, location
Just as it is very important for any business to appear in search engine listings, soon it may be that if you have low visibility in online mapping tools, customers will pass right by your door oblivious to your existence.
"Many small businesses, like cafes or neighborhood repair shops, might not have got around to developing a full website, but as more and more people access Google Maps on their mobiles while they're out and about looking for services, it's important that they think about having some online presence so they can be easily found," says Andrew Foster, product manager at Google Australia.
Getting your business listed clearly on GPS-friendly mapping services isn't just for search purposes. You can also use your online map listings to embed interactive mapping tools into your own site's contact page.
Everyone knows that a map still requires some negotiation when visiting an area you have never been to. Foster points out that by embedding the Street View version of a Google Map with a photo of your storefront, it becomes much simpler for customers to identify exactly where to find you and other features of your local area that may help them to arrive at your store with a minimum of fuss.
You're on the list!
Some mapping services charge for improved listings with additional details, larger images, or colored borders and backgrounds. But all major services offer free listings since the power of their tools depends on the completeness of their databases. So there is only a small effort cost to get yourself up and running on all the most significant online mapping tools (see box on page 44 for where to go).
As with any brief listing, smart but concise information is key. Map listings are about a quick business promotion plus all the details someone will need to easily get to your store. Be sure to include opening hours where you can, as well as parking details if stopping close by is a problem. It's also important to double-check where the mapping service places the location pin for your address, as inaccuracies are not uncommon.
"It's important for small businesses to be aware of their presence in Google Maps to make sure it's accurate and best represents what they offer," says Foster. "Google Maps can be edited, so if your business is showing up in an inaccurate location, it's easy to move it to the right spot so you can be easily found."
Location marketing
Once your business is visible in the online mapping tools, how can you leverage this new link between your virtual online presence and your real-world location? Beyond GPS mapping applications, it is still early days. But there are a number of smart ways to stand out from local rivals.
For a start, by getting listed at this stage in the growth of smart mapping tools, you will be at the front edge of the curve compared with other local businesses. So unless you are in the hotel business, you have a very good chance of being one of just a very few in your area to appear as a pin on a map.
You can also enhance your listings at services like TrueLocal, my local, and Yellow Pages to make your business appear even more clearly. If you pay for an enhancement, target the options that let you add detail to the description as it appears beside the main map references or options that highlight your listing or move you to the head of the list.
If you run search-marketing campaigns, you may also build geo-targeted campaigns based on where the person viewing the ad is based. If your aim is to get people walking through your front door, creating a special landing page for these geo-targeted arrivals that includes special offers for in-store purchases can be an excellent incentive for new customers.
For true on-the-spot location-based marketing, advanced technologies are now available to help grab the attention of passersby, or at least the attention of their smartphones. By now you've probably spotted bus shelters offering free video, audio, or discount vouchers sent directly to your mobile phone via Bluetooth. The same technology is available for installation in stores. A few years ago most people kept Bluetooth switched off due to security fears, but our increasing use of hands-free kits and headsets means more phones will be open to discovery. With the right discount voucher or special offer, any passerby could be converted into a new customer.
Some of these services may still be expensive for small business purposes, but it's a category well worth keeping in mind as location services evolve.
Technologically, there is also a function within the GSM specifications to automatically deliver SMS to phones within a certain location. In real terms, this is usually only in operation for telecom providers. You might have seen it when you joined an overseas network for the first time.
But one demonstration of the commercial possibilities comes from the UK's mega-mall Bluewater. It tracks customers through the shopping centre and can send special offers to phones based on where they are spending time.
Beyond the map
The real seismic shift in location-based services is where maps meet customer reviews and recommendations at third-party sites and services.
"More and more Google Maps users are adding reviews to business listings," says Foster, but it isn't all a one-way street. "Business owners [can] contact reviewers to engage in further dialogue. This provides a great feedback process with an engaged audience, and can help businesses perfect their offerings."
Once you engage with location-based services – and you may already be listed – managing your online reputation becomes a critical marketing concern.