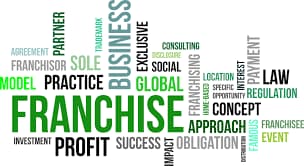 Crime Stoppers and PayPal Australia have launched National Cyber Security Awareness Week, which will run from 6–11 July.
The week is an initiative aimed at increasing awareness of cyber security among individuals and small businesses.
Adrian Christie, head of communications at PayPal Australia, claims that cybercrime is the fastest-growing form of criminal activity in the world.
The primary push of the campaign is to demonstrate that most attacks on the digital security of individuals and small businesses target the people rather than the security technology itself.
"The fact that the scam is online may be relatively new, but the modus operandi of these scam artists is still the same," says Christie.
"The most effective cyber scams often play on the emotions of people, their trust and goodwill, and quite often, the common thread in completing these scams involves the target providing personal information or transferring funds," adds Christie.
The campaign is focusing on four major types of scams, but the two of most concerns to small businesses both rely on the falsification of customs documents to elicit fines.
In one instance sellers of electronic goods overseas are sent a letter on forged customs letterhead of the country they sent their item to, detailing a breach in that country pornographic laws for the material found on the item, and demanding a fine.
In another instance, small business owners receive a sizeable order from overseas, but prior to any kind of payment, they receive a falsified customs form requesting fees from the business for the order.
For more information visit Stay Smart Online.
RELATED ARTICLES
RELATED RESOURCES
RELATED BLOG POSTS
Resources
NETT Partners