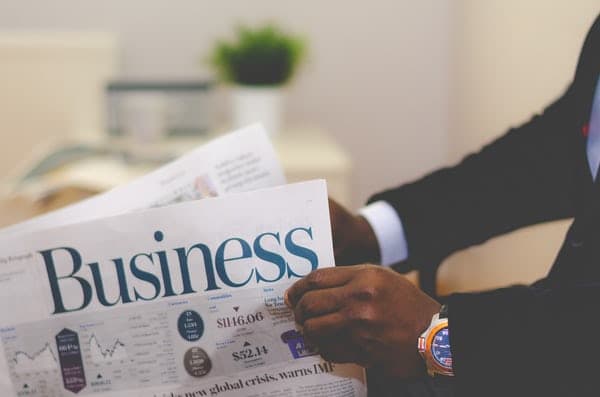 What's the secret to financial success for small businesses? It turns out that Dr Seuss could hold the key.
Everyone has an idea for their dream job. Mine is to be the Australian Stieg Larsson.
Am I doing my dream job? Not yet, but like many small business owners, I'm working towards it by channelling my passion for words and ideas into a more tangible commercial enterprise.

Follow your passion and the money will follow. The opinion is strongly divided on the truth of this aphorism. Is it a good idea commercially to follow your dream? Plenty of passionate people without the requisite business skills have gone broke following their passion. I think the reverse is true: if you don't have that passion, you can almost guarantee mediocre results.
In his latest book Linchpin, marketing guru Seth Godin talks about emotional labour, some essential part of yourself that can't be automated or outsourced. This emotional labour, he argues, spells the difference between 'just a job' and 'work'.

Sonia Simone, writing for the Copyblogger blog, says: "When you're starting out, it's tempting to look for a paint-by-numbers solution. Something that works a lot like a franchise, with a three-ring binder that explains what buttons to push.

'The problem with push-button systems is that you can train a robot, or an ultra low-wage worker offshore, to push that button for you.
I believe it is the 'youngest in you' that will make the difference between just keeping your head above water and making a great living'
"What happens when someone comes along who can push the button 104% more efficiently than you can? Or who can push it at 97% of your cost?"

Small business success, she writes, lies with the emotional labour you bring to the task at hand. "It's about the part that wants your creativity, your strange ideas, your ADHD, your intersection of interests, your passion, you're giving a damn, your hard thinking. Simply put, it's the love that you put into it."

I think Dr Seuss sums it up best in his book Happy Birthday to You: 'Today you are You, that is truer than true. There is no one alive who is Youer than You."

I believe it is the 'youness of you that will make the difference between just keeping your head above water and making a great living. Someone else may be able to do it cheaper or faster than you, but no one will do it quite the way you do. Even if your widgets are sourced from the same factory, the passion with which you present your company will be the biggest influence on your sales.

Technology can magnify your passion – or its absence. If you simply re-publish bland PR releases on your website, or if your SEO strategy is to create copy that contains the right keywords in the right density but is soulless and badly constructed, you might get traffic to your site, but your website visitors will feel let down, and you won't convert.

Put yourself into your business and show personality. It could be a quirky video that shows how to use your product, a blog where you profess your passion for a '60s psychedelic band or the witty phrases that you insert in product copy.

I'm not Tony Robbins and I can't guarantee what ratio of profit to passion you'll earn, but as the Beatles sang: "In the end, the love you take is equal to the love you make." #
RELATED ARTICLES
RELATED RESOURCES