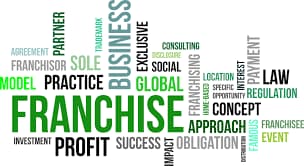 UPDATE: Harvey Norman will sell the HP TouchPad devices from 2 pm today for a reduced price. The 16GB version is going on sale for $98 and the 32 GB version is $148.
Last week, manufacturing giant HP announced it will discontinue the WebOS mobile operating system. This effectively meant it would no longer produce its TouchPad tablets or the Pre smartphone.
HP followed up on this by cutting the price of its TouchPad tablets in the US by as much as 80%. The 32GB version went from $600 down to $150, while the 16GB version dropped from $500 to $100, according to a New York Times report.
Consumers were quick to snap up the devices, with HP's online store being cleaned out, and bricks-and-mortar outlets selling out quickly once they passed the discount along.
The TouchPad tablets are stocked exclusively by Harvey Norman in Australia, with the retailer pulling the devices from sale last week.
Nick Dillon, the analyst at research firm Ovum, believes HP struggled to sell the WebOS platform to customers, and never really generated enough interest in the devices.
"It does seem somewhat premature to abandon the platform given that HP only acquired Palm a little over a year ago for $1.2 billion," he said.
"While you could argue that Palm lacked the scale to make the platform a success, the same couldn't be said of HP," added Dillon. "That HP has abandoned the platform so soon after purchasing it illustrates not only how competitive the mobile devices market is, but how quickly it moves.
Dillon believes that given HP's focus on software and service, mobile devices had fallen by the wayside. He assumes that the company was unwilling to dedicate the level of investment it needed to make it a success.
"It is unlikely that HP will find any licensees for WebOS, as it offers little benefit over existing platforms in terms of functionality or governance," continued Dillon.
"However, it might make a tempting purchase for a handset maker looking to end its reliance on Google and/or Microsoft, or an adjacent player wanting to expand into mobile. Such companies could include HTC, Facebook, or Amazon."