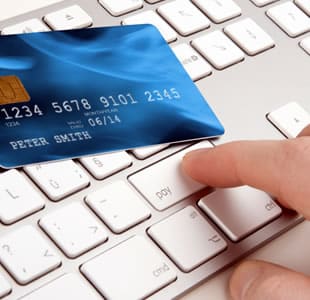 In Nett's 'Ship then test' workshop, Morris Kaplan suggested that you ship your new product as soon as it is 'good enough because cash flows when you start selling.
Here, he explains how you can use simple customer feedback tools online to learn how your customers truly want you to improve your products, services, and business.
Paper vs digital surveys and polls
One of the most obvious differences between paper and web surveys and polls is how the customer feedback form is presented to the audience.
People scan and jump around online content more quickly. And online has Google – a factor that virtually all online content is configured to. You need to know what content to put where on the page online to capture those scanning eyeballs. You also need to place extra emphasis on your call to action to get a result, as you have a much fewer patient respondents online.
Then there is the compatibility issue. Paper-based surveys are traditionally common paper size. With web surveys though, people use widely different screen resolutions, font sizes, and monitor sizes. Some people run their web browsers full screen, others in a relatively small window.
Simply put, your online survey will look different to different readers.
Speed of light
Depending on the audience, the purpose of the poll or survey, and the notification method you use, responses can start to accumulate in minutes and complete customer surveys can be conducted in a few days.
Because of the obvious economic advantage of web-based surveys, it has become standard practice to conduct much briefer web surveys more frequently. Not only does this approach keep from burdening your survey audience, but the data you collect with subsequent surveys is also more timely.
Overcoming the technical hurdles to get the best responses
Broadly speaking, a survey-type questionnaire is the most effective mechanism for getting customer feedback online. Depending on the technical resources you have at your disposal, the main challenge becomes deciding what form you should use to present the survey or poll.
Do we build our own or do we use commercially available systems? How do we distribute it to our customers?
Here email, SMS, or a link are the norms. There are many options from fully outsourcing, partially outsourcing, or complete in-house development. Don't discount the simple solutions such as emailing out a Word document to your customers to fill in. Yes, revert back to paper – occasionally.
Creating the right questions
As a rule of thumb, asking people to provide text-based subjective feedback is another area where web surveys have a distinct advantage, although getting people to write (rather than ticking a box) in the text is difficult because most people do not want to take the time. In addition, the collection of that type of data is highly error-prone. On the other hand, in web surveys, data entry accuracy is very high, subject to misspellings and mistakes that the user may make. One huge advantage is when you analyze your survey results. Using the proper filtering (for example, only showing people who are more than 45 years of age) you can read through a group of comments from people who answered a question a specific way, providing a summary and more targeted view of subjective feedback.
Jeremy Nathan, managing director of B2B website IndustrySearch.com.au and a frequent user of surveys and polls for his internet directory, believes that just as questionnaire design is critical in the paper-based world, so the internet also demands a robust approach.
He says: "Try not to make it too long so you don't deter people. Also, besides the old yes or no questions, ask a few open-ended questions that solicit a thoughtful response. You also want to know what you are doing well."
He suggests questions can include:
What aspects of our product/service do you currently like the most?
What aspects of our product/service would you change?
Do you have any other feedback about our product/service?
Nathan adds: "Make the boxes nice and wide for these types of questions, indicating that you'd like to get long, well-considered feedback."
Identifying the best customer profile data
Ultimately, collecting feedback, poll results, and surveys is about optimizing business performance and winning new business. The questions to ask depend on the type of product or service you offer. For example, if you are in office supplies you will have 'motherhood' questions such as:
How often do you consider changing your suppliers?
When do you next plan to buy?
When you collect this customer information, you can then segment it across a customer base (customers with things in common) and deliver specially targeted messages.
This is easier said than done although, depending on the type of product or service that you offer, a number of purchasing triggers can be designed into the marketing equation. For example, you could base it around event dates – birthdays, equipment changeovers, materials run out (e.g. a toner cartridge), or legislation changes.
In a service business, your focus may be on using customer feedback as a way of collecting useful marketing collateral. You could do this using feedback forms as testimonials, for example. Julie Sweet, Business Manager of Australian online business Certificatesonline.com.au uses a standard feedback format to collect data from customers with the age-old mantra of 'to help us improve the website experience.
Sweet's organization offers consumers an online service for retrieving birth certificates and other important documents and relies on referrals from third-party affiliates and search engines for its business.
According to Sweet, the organization's website encourages customer feedback throughout and she, therefore, does not rely on a formal survey or poll. "Every page of the website has a simple question format. It's unobtrusive and it's quick and asks questions like: 'Would you use this service again? If not, why not?' Those are the kinds of questions you should ask.
RELATED ARTICLES
RELATED BLOG POSTS