The handheld office – Often derided as executive toys, smartphones can vastly improve productivity for delivery drivers, mobile technicians, salespeople, and service personnel. Brad Howarth explores how mobile apps can work for your on-the-road staff.
When mobile phones hit Australia in the early 1990s they were supposed to be tools for executives.
So it came as a surprise when many of the first subscribers were actually workers in the construction industries. Mobile phones revolutionized the working lives of builders, plumbers, electricians, and a bunch of other people working in professions that require a lot of time spent out on site.
Now those professions are experiencing a second mobile revolution. Today's mobile devices can run a wide range of applications, meaning workers can take their offices out on-site with them.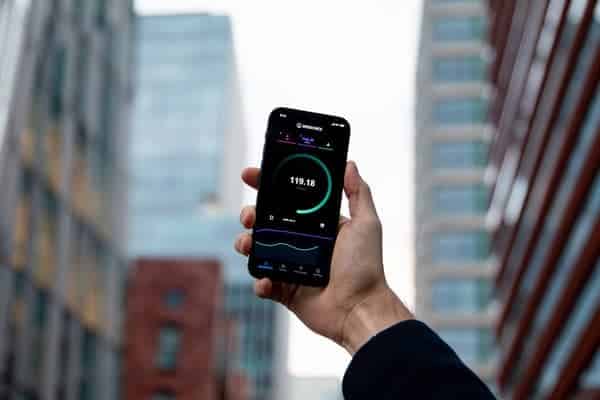 For Greg Roberts, general manager of the Queensland-based building certification company BA Group, a piece of software called Mobile Inspector from Buildaform
is helping him and his co-workers visit more sites in a day.
"Our inspections are done in minutes now, rather than the old way, which used carbonized forms that you carried out on-site and wrote your notes into," he says. "Now I can also take a photo and identify a problem by circling it, then create my inspection report and have it all emailed to the client before I even leave the site."
"The iPhone has helped us because people are starting to understand that the phone can be so much more than a phone"
As well as greater speed, using the mobile software also means fewer errors and disputes.
"It's cut and dried – it's either right or wrong in that photo," says Roberts. "So it clears the lines of communication between us and the builder."
The Mobile Inspector software runs on smartphones or personal digital assistants that use the Windows Mobile operating system.
Roberts uses an i-mate smartphone to enter information and images that are then uploaded over the Telstra Next-G network into Buildaform's web-based application.
But Mobile Inspector is just one of a rapidly growing assortment of business-grade software applications being released for mobile phones and personal digital assistants (PDAs).
More than just a phone
Some applications have been around almost since the birth of PDAs more than 10 years ago. Alison Harrington, the co-founder of Buildaform, believes they have been spurred along by the more recent success of Apple's iTunes App Store, where consumers can easily buy applications for a wide range of business and leisure purposes.
"The iPhone has helped us because people are starting to understand that the phone can be so much more than a phone," she says.
This has led other mobile technology companies, including Microsoft, Nokia, Research in Motion (maker of the BlackBerry), and Google (creator of the Android mobile operating system), to plan and launch their own application stores. Harrington is considering an iPhone version of Mobile Inspector.
There are now thousands of different applications available for different handsets, including document viewers, scientific calculators, dictionaries and translators, and even packages of inspirational quotes. There are also applications that let you get access to the data on your office computer, such as Ignition from LogMeIn and Receiver from Citrix, which both let you access your PC's contents from an iPhone.
Many of these are specifically designed to increase the productivity of field-based workers.
Field technicians get a 30% boost
Mary Brittain-White has been working in mobile applications almost since smartphones were invented. Her company, Retriever Communications, has created software to help field workers in big companies perform tasks such as break/fix support and inspections.
A year ago, it began developing a software package for smaller businesses called Barking
.
"The average implementation was costing somewhere between $50,000 to $100,000, and you can't sell that to a company with 20 people," says Brittain-White. "Barking contains a common set of features across 10 years of doing break/fix, and we made it so you can opt-in and out of functionality. So we can get it up and running in a day."
Barking mobilizes tasks such as scheduling and parts management. Brittain-White says most clients get an improvement of 30% in the efficiency of their field technicians.
"The average electrical technician is doing about three jobs a day, and we can take them to four or four and a half," she says. "And management can see where they are."
The software also ensures that parts used in a job are costed correctly, which can result in a big return by reducing the loss or undercharging of parts.
Another Australian company, Mobbiexpress International
has developed software that it claims can turn any Windows Mobile device into a mobile cash register.
Tradespeople, salespeople, and other field workers can receive and process payments made by cash, cheque, or credit card on the spot, enabling them to focus on servicing customers rather than administrative tasks. Workers receive payment quickly without having to return to their office.
The US company 04 also makes a mobile version of its software for sales-force automation, giving field workers access to information on customers, pricing, competitors, promotions, and many more factors relating to their client, directly from their PDA.
Getting specific
Increasingly, mobile applications are being tailored to suit specific industries. The Geelong-based agricultural services business, Williams and Jackson, is using a PDA-based paddock management application called Greenlight from the UK software maker Muddy Boots
.
"The guys use it out in the field in paddocks and will have that set up for the paddock's crop history and the inputs required," says managing director Shane Smith. "So instead of them making notes and whacking them into a PC later, they just input that information directly when they are in the paddock and forward it over the mobile network, either to the farmer's email inbox or back to base for putting an order together for delivery."
Smith says he is constantly looking to improve his company's processes and has received a good response from farmers on the use of the Muddy Boots software.
"It's very hard to measure the total efficiency, but it becomes second nature and you forget about how we used to do it," says Smith. "It all becomes part of the service that we provide. Our clients out in the field are using some of the most advanced stuff available to anyone."