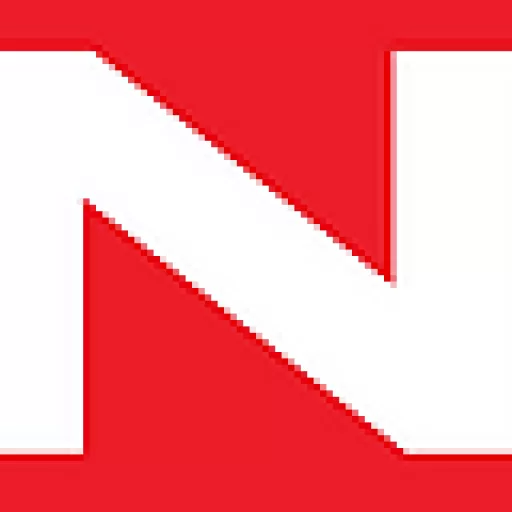 The world of business-to-business communication is changing rapidly – and there's a new player in the market that looks set to disrupt the way we all do business, here forever. 
Arguably one of the most important tools for business is being able to communicate clearly and effectively – and that has been something that technological advances have driven for hundreds of years.
Despite the speed at which those advances are happening, remedy communication issues are still at the heart of a lot of business process problems, store and email have been identified as one of the major culprits by a number of recent studies.
That fact alone has driven a surge in development, as companies and tech teams have embraced network technologies to improve how they talk to one another. However, these platforms are largely intra-organizational in their approach to communication – and employees remain heavily reliant on email to speak to anyone outside of their company.
We interviewed a new Australian start-up Netthq (Netthq.com) which has developed what it calls "the next logical step" for business communications. Taking the benefits of an intra-organizational business network and combining it with the utility-nature of email, Netthq has created a powerful communication platform, which it says solves many of the problems that are currently caused by email.
The issues with email
We know email works, but we know it carries with it a number of inherent problems. Spam, malware, lost emails, lost file attachments, and bounce backs; the list goes on and on. "The problems inherent with email are a multi-billion dollar cost to business," says Netthq's technology lead, Mike Fitzbaxter.
It appears Netthq's focus is not just on dealing with the problems when using email. Fitzbaxter's just as obsessed about the problems caused when you stop using email. "When someone resigns and moves on their email account is typically closed," Fitzbaxter explains. "This act significantly damages an organization's productivity and operational rhythm."
The core problem appears to be IP, in the form of messages and file attachments being lost, locked away forever in this closed email account. McKinsey, in its "Social Economy" paper, reported that organizational productivity could be improved by 14% if new staff had seamless access to their predecessor's email IP.
"Netthq's killer application is maintaining continuity of information as staff change," says Fitzbaxter.
Staff churn is a high-risk time for suppliers. "Closing email accounts can act to break the relationship between clients and suppliers," says Fitzbaxter. The Pitney Bowes research report "Why Clients change suppliers", says that 28% of clients change suppliers due to poor communication and disruption to account management. "With staff churn typically approaching 30% in Western organizations, email and closing staff accounts actually works against maintaining continuity of relationship with one's clients and suppliers," says Fitzbaxter.
Nett's offering seems an obvious one; create a platform, which in many ways looks and acts like email, but is built using network technologies. "We're currently working on a new feature which will allow organizations to create role-based accounts which can pass through generations of staff, thereby ensuring continuity of relationships and information," says Fitzbaxter.
This, Fitzbaxter argues, solves the problems caused when staff move on and their email account are closed. "The new staff member is simply allocated the role-based account with its connections to suppliers or clients, thereby giving them instant access to everything their predecessors had been working on with those contacts."
That access is a very simple, yet effective method for businesses to unlock the14% productivity potential that the McKinsey report says is there for the taking.
"When staff change all the connections with the job role are notified of the new appointment and contact details automatically update across the network," Fitzbaxter continues. "So handovers are effortless and seamless for clients and suppliers alike."
Three generations of network technologies in the workplace
In 2002, Reid Hoffman came up with the idea of putting together a "professional answer to social networking". The result was LinkedIn – which achieved its goal of putting people together on a professional basis, and has since risen to become the "Number One" site for making new connections and finding a new job. LinkedIn arguably represents the first generation of network products for the workplace.
"The issue, as we see it, is that it has essentially become Facebook for people in suits," says Fitzbaxter. "What LinkedIn lacks as a platform is the ability to facilitate actual commerce at an organizational level."
"Where our product offering is different, is that the network that connects people is also the network they use to communicate and conduct business," Fitzbaxter continues. "LinkedIn is good at connecting people – but once that connection has been made, the communication largely moves offsite, and straight back to the email and all of the productivity issues that presents."
LinkedIn's DNA is as a peer-to-peer network, so Fitzbaxter's assessment may well be right. It's certainly not a platform embraced by organizations to facilitate day-to-day commerce with clients and suppliers, as its primary function currently seems to be more about recruitment than anything else.
The second generation of network products has transformed how internal and team communications are taking place. Development teams looked at how individuals were communicating on the Internet, using old-school platforms such as Internet Relay Chat (IRC), ICQ, and Messenger.
While these were workable solutions for letting people talk to each other, they still lacked a basic functionality that would allow teams to work together towards a common goal. It took the monumental failure of a major venture from Stewart Butterfield – who co-founded image sharing site Flickr with his wife – to find an answer.
During the development of a "non-violent MMO" (Massively Multiplayer Online) game called Glitch, his team had also built an internal communications platform that would turn out to be a far better tech prospect than the game itself.
Butterfield launched Slack as a standalone product in August 2013, and it has become one of the most popular project-based communications platforms in the world.
"Slack is a powerful tool for teams," Fitzbaxter says. "Where it fails at a business and commerce level is that it is team-focused. People can use it to communicate – but it lacks the structure of a utility communication platform, to facilitate day-to-day communications with suppliers and clients.
It's true that teams using Slack to communicate amongst themselves are still having to switch from platform to platform, depending on whether they want to talk to someone inside or outside their organization – or depending on the type of message being sent.
So does Netthq represent the third generation of network products for the workplace? Fitzbaxter clearly believes so. "Email will never disappear, but we firmly believe that ten years from now, the majority of messages sent between clients and suppliers in the B2B space will take place on a network platform," he says.
How do employers benefit?
Peer-to-peer networks, such as LinkedIn have primarily helped the individual, whether that be in seeking new employment or trying to find sales leads. Its impact on driving improvements to organizational productivity has been limited, outside of the recruitment sector.
Team and project management platforms such as Slack, have arguably delivered more positive impacts on organizational productivity, transforming forever how project teams engage and communicate.
This third generation of products seems to offer executives, business owners, and staff the opportunity to realize productivity improvements across the organization, irrespective of discipline. "Netthq simplifies the workplace for all staff, in any size of the organization," Fitzbaxter says. "We believe it has the potential to become the communication utility of the first choice in the years ahead."
When you consider the upside for executives and business owners who embrace such network platforms, Fitzbaxter's assertions become difficult to refute. No longer can disgruntled staff delete IP or connections with clients or suppliers on their way out the door, only the appointed administrator for the organization controls such behavior.
The end result looks a lot like a new dimension to the relationship between employer, employee, and client, with the employer less reliant on the employee as Netthq, now acts as the bonding agent for the relationship, under the employer's control.
It's good news for employees too
Ask any manager, and they'll tell you that employees, once given a task, will invariably set about finding the easiest and quickest solution to getting the job done. It's also no big secret that simply foisting a platform on your workforce will guarantee results – it needs to be good for the employees as well as for management.
I asked Fitzbaxter about that aspect of Netthq, and it took him a few short seconds to begin rattling off a list of features that have been designed into Nett for precisely that purpose.
"The features that we believe will change the way we do business are Self-updating address book when contacts change and automatic connection to replacement staff," he says. "We also have four communications tools, one for day-to-day messaging, a team collaboration channel, one2one for direct messaging, and a mass personalized messaging channel."
"Additionally, there is a one-click conversation of a message into the task, file attachment summaries by the individual, job role, team or organization, control of your inbox, so no more spam – the list goes on," Fitzbaxter continues.
Fitzbaxter finishes by saying that Netthq's mission is clear: "To simplify the working day of the world's workforce".
He explains their product development team is focused on achieving this in four key areas, namely, relationships, communications, task management, and collaboration.
Netthq believes there is considerable opportunity to streamline and simplify the working day resulting in productivity improvements and happier staff. It appears to be the proverbial "silver bullet" to business problems. If networks have arguably simplified our personal lives, so why shouldn't the same be possible in our work lives if this new technology is embraced?
The future
Fitzbaxter doesn't see Netthq as just a network-messaging platform. "We firmly believe we're creating a new category, which we call Network Relationship Management, or NRM, which has the potential to release productivity improvements organization-wide," he says.
It seems Netthq is looking to harness the potential of network technologies to create a workflow management tool, which any size of organization can use as the start point to all its internal and external relationships. "Our platform is about helping everyone in an organization benefit from working on a network, not just technology development teams or specific project groups," says Fitzbaxter.
With a freemium offering, Netthq plans to be true to its mission by offering a wide range of API plugins to further help simplify the workday. "We plan to use our network connections to update other tools staff are using, such as CRM or email platforms… the potential is endless," says Fitzbaxter. It appears Netthq is planning to position itself as the first application a staff member opens when they arrive at the desk in the morning. Time will tell.
Editors note: Although we share similar names, this magazine and website is not part of the same organization as Netthq.com