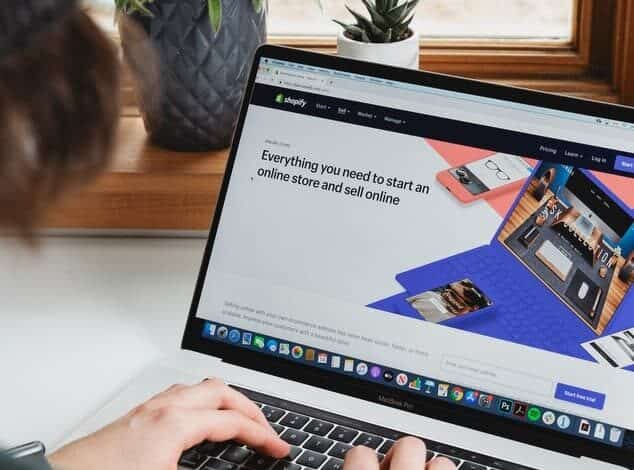 Not all conversations are markets – Business owners think of social media as an opportunity to market their products, but companies that break the unwritten laws end up annoying online users. Josh Mehlman and Stuart Ridley speak to 12 communicators, marketers, consultants, and business owners to find out where you should draw the line.
For many business owners, social media are what staff waste too much time on. For others, they're an opportunity to spruik their products and services to an engaged audience. However, both these attitudes can get you into trouble – with staff, customers, and the general public – if you break the laws of the online community. The problem is, nobody knows exactly what those laws are.
First of all, there's a debate around which people within a company – or outside it – should be responsible for marketing to social networks: a PR firm, the marketing department, the IT department, executives, the HR department, ad agencies, or even the receptionist who has a lot of friends on Facebook.
Futurist and media technology strategist Mark Pesce believes it's everyone's job.
"The strength of social media is that they empower individuals throughout an organization to speak on behalf of that organization," he says. "Is this potentially confusing and chaotic? Yes. Get used to it. This is the way things work now."
Ray Welling, the co-founder of digital content agency Zazoo, thinks social media marketing is like any other marketing: best left to the marketing department.
"Social media marketing is about getting close to your customer, listening to what he or she has to say, and responding appropriately," he says. "Marketing needs to manage that interaction, but they also need to feed that information back to all those other departments and encourage them to participate."
However, marketing people need to understand how social media differ from traditional forms of communication, according to John Horniblow, director of digital marketing and social media at LABEL Communications in Geneva, Switzerland.
"Marketers must understand … the notion of value exchange or social currency," he says. "A broadcast message will soon create deaf ears. Marketers must adopt a long-term approach to relationships, not always the quick sell.
"The receptionist who has a lot of friends on Facebook might be able to teach you a lot about maintaining a conversation. If he or she is also a good party organizer, watch and learn."
Some companies put all their social media responsibilities in the hands of one employee, commonly known as 'two-faced (Twitter and Facebook), according to Stephen Murphy, head of the search at payperclick.net.au. "Too often we've seen someone start out as the twit-face but have no longevity or strategic content plan," he says.
If you engage an external agency to act on your behalf, this needs to be made clear to the audience, according to Jonathan Crossfield, communications director at Netregistry.
"Hugh Jackman had a particularly embarrassing social media failure when his PR company misinterpreted his instructions and Tweeted about the 'Sydney Opera Center'," he says. "Mainstream media ridicule followed, causing a PR # to fail, as they would say on Twitter. Jackman's audience is now less likely to believe the messages are actually from him."
Stephen Collins, the founder of social media consultancy acid labs, discourages businesses from thinking of social media as a marketing platform.
"Social media marketing is fraught with risk," he says. "Go deep and wide with your social media marketing: get input from as many sources as possible and engage as many people as you can. But take care. One whiff of artificiality and you're screwed."
Can you control social media?
Many business owners, deeply suspicious of social media, try to control what their staff says or block access entirely during work hours.
"One of the biggest myths I hear about social media is that it has taken control away from the businesses and given it to customers – complete rot," says Crossfield. "Social media have merely empowered everyone with the same set of tools and ability to spread a message.
"The only way a business loses control in this space is by giving it away by blocking its own access."
Control is important, but it means setting realistic rules, says Tim Burrowes, publisher of media and marketing website umbrella.
"For example, you could tell staff when they comment on industry issues [to] identify themselves clearly, and set standards for courteous conduct when they are speaking for the company or [are] identifiable as associated with the brand," he says. "Employers shouldn't block access to social networks. If you can't trust your staff to do their work then deal with that issue – don't blame Facebook."
David Weinberger, a senior researcher at Harvard University's Berkman Center for Internet & Society and a co-author of The Cluetrain Manifesto, believes there's no difference between discussions in social media and real-life conversations at the pub.
"Employees obviously shouldn't give away company secrets or slander their co-workers, online or offline, but they generally don't need a lot of control," he says. "Accessing social networks during work hours is the same as … making personal calls or writing personal emails, isn't it?"
Adam Ferrier, a consumer psychologist and founding partner of Naked Communications thinks managers should try to control how people behave in social media only if it directly impacts the company.
"Managers have a responsibility to control how their company is represented to the world," he says.
"It's like being part of a family; what you do or say reflects on your family, whether you intend it to or not," says Welling. "But once that's clear, you need to let [staff] live with the consequences of their actions."
Pesce thinks it's vital to clearly differentiate between personal and business use of social media. "If these boundaries aren't maintained, horrible accidents are liable to occur," he says.
He believes technology has made it impossible to control access to social networking during office hours. "If it doesn't happen via the office computer, it'll be happening via the mobile, so there's no effective way to police this," he says. "The best policy is to trust your staff."