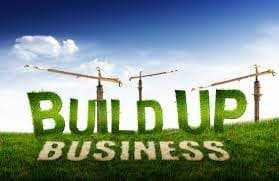 With all the Government cash being splashed out on economic stimulus, small business owners could rightly ask, "Where's my share?" To find out, Nett caught up with the small business minister, Dr. Craig Emerson
Compared to the billions the Government is spending on cash handouts and infrastructure, the money behind its small-business initiatives is frankly trifling – $10 million here or there. However, these initiatives are closely targeted to address some of SME owners' most pressing concerns.
To gain a deeper understanding of the thinking behind these programs, Nett spoke to Dr. Craig Emerson, Minister for Small Business, Independent Contractors, and the Service Economy. His portfolio also includes competition policy, consumer affairs, and deregulation. The 'Dr' comes from a Ph.D. in economics, though the plain-spoken Minister prefers rugby analogies to theoretical discussions.
Online skills training
In mid-August, the Government announced a $10 million Small Business Online program, which provides grants of up to $500,000 to organizations that deliver training and mentoring services to help small companies boost their internet skills, enhance their web presence and develop their e-business potential.
Nett asked the Minister why he had identified small businesses' internet skills as a gap in need of development.
"I was disturbed to see that although more than 90% of small and medium-sized businesses are online, they have an email account, only 54% have a web page," he says. "Through the National Broadband Network … small businesses have an enormous opportunity to expand their market reach and reduce their costs through the internet. But we can't take advantage of those opportunities if only 54% of small businesses remain hooked up with a web page.
"The purpose of it is to get more small businesses really used to use the internet to their advantage."
'Small businesses have an enormous opportunity to expand their market reach and reduce their costs through the internet'
While he describes a website as "a good start", the minister believes the program will also encourage small business owners to explore other online avenues. He gave the example of videoconferencing, which he said was an exciting opportunity for businesses outside the capital cities.
"Once you've established a bit of a presence in another city by flying there and meeting people, you wouldn't necessarily have to go back each time if you've got high-quality video conferencing facilities," he says.
"Now that requires very fast broadband network capability and the National Broadband Network I think will be an enormously empowering technology …
In regional centers, there might be a videoconferencing facility through the local Chamber of Commerce or local council. The small business hires it, does the business, and saves a lot of time, a lot of money."
Recognizing that many larger Australian businesses have not taken the best advantage of online technologies, Emerson believes smaller companies can capitalize on these gaps in the market.
"Larger businesses have bureaucracies, and so decisions filter up as proposals and then they filter down once the decision is made," he says.
"A small business operated by one or two people can just say, 'Right, let's do this and they are up and running.
"The big businesses are the front rowers and the second rowers and the small businesses are the halves, the five eights, and the wingers, with a fullback coming through over the try line."
Credit still crunched
In October 2008, Emerson organized an emergency summit with the Prime Minister, Treasurer, and more than 500 small business owners, to discuss the impact of the global financial crisis. The availability of credit to finance small business operations was a hot topic. Nett asked the minister if the availability of credit for small companies had improved.
"It's an ongoing issue, but there will always be a legitimate request or expectation for more credit," he says. "Banks tell us that they are really concentrating in this area.
"A couple of banks have put on more than 100 new small business account managers. That says to me that the small-business component of their operations is just not an afterthought; it's really important to the corporate strategy of those banks and they are keen to grab market share from each other."
At the summit, the small business minister advised any SME owners having trouble obtaining business credit to contact his office.
"We weren't swamped with calls," he says. "We have had a number and they've been referred on."
The Government then established the Small Business Complaints Hearing House and encouraged the use of online tools such as the Victorian Government's small business loan finder.
"Again, it is Government stepping in and easing the way, making things a little less complicated, and we're very pleased to be able to do that," says Emerson.
SME support line
In early September, the Government launched a Small Business Support Line. The Minister said the call centre would help small business owners navigate the myriad Government departments and services, legal, financial, and tax issues.
The service received more than 200 calls on its first day of operation.
It is operated by call centre outsourcing specialist Datacom and staffed by advisors who have experience running their own businesses.
"I understand that [Datacom] has got eight people who have something like 15 years to experience each, small business experience, and that's the real value of the new initiative: that busy people and business people are able to get a quality service," says Emerson.
"We extend that beyond the strict economic advice – obtaining a loan or dealing with the tax office, or dealing with Fair Work Australia or superannuation obligations – to dealing with stress."
The support line will handle calls for the Small Business Complaints Hearing House. The call centre staff also received training from beyondblue on dealing with stressed or depressed business owners.
"The [most recent] national accounts figures were encouraging, but I don't think there is a small business [owner] in Australia who would say it is now all beer and skittles, all problems solved," says Emerson.
"They still face real challenges, but with … a sense of optimism.
"There's a lot of hard work to go to get to recovery, but this is an important way of supporting those businesses through these tough times to the other side." #The Small Business Support Line operates 8 am-6 pm weekdays on the toll-free number 1800 777 275.
RELATED ARTICLES