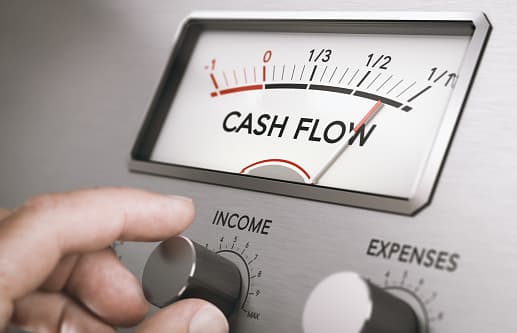 When people think of goods and services, they often visualize the consumer side of things, with the idea of walking into a store to buy something and coming out of it minus a sum of money.
What isn't thought of, at least not by the general public, is how those goods get there. The topic of conversation at the hairdresser is seldom about how the shampoo finds its way to the shop floor, much like no one asks a real estate agent where those glossy brochures come from. The answer is from a supplier, and how the items make their way from business to business is via freight services.
Whether it's the smallest parcel being sent by a courier company or a large shipment resting on a number of pallets, it represents a significant business expense and should be approached accordingly.
A lot of small businesses just have an ad-hoc approach to freight services – treating it as a bill to be paid and any old courier company will really do. This is fine if you are only moving goods occasionally, but many businesses have to constantly shift supplies and products out of the physical premises, so a more detailed approach is required.
This can be particularly important for online businesses that live and breathe the shipment of goods to customers. The courier that bangs on the door with a parcel tucked under an arm is holding the physical manifestation of a transaction with your business.
"If it's a small retailer, it's your credibility at stake," says Gary Edelstein, senior vice president of DHL Express Oceania. "The service provider you're using is like your distribution arm, and at the end of the day, if your customer is not receiving the right service, it's going to come back at you."
Rapid reputation
Edelstein believes the most important thing is to make sure you are dealing with a reputable company that has the right technology to provide tracking of the shipment in progress. The days of send-and-forget shipments are a thing of the past, with most courier organizations offering GPS tracking, so you can see constant updates of where the item is when it was shipped, and even where the driver is with the parcel in some countries. This can be especially important when moving goods overseas.
"If you're moving a shipment to Buenos Aires, you want to make sure it gets there and ensure it will be cleared by customs, and that you have total visibility of the process. There are only half a dozen really good operators that can provide you with that global network – such as UPS, FedEx, DHL, and TNT," adds Edelstein.
When it comes to customs clearance, Edelstein believes it is important that you understand the clearance process and the various duties and taxes you may incur as you move products between countries. This is an important consideration for retailers selling domestically and thinking about making the jump to overseas distribution.
Choosing a provider
While there are upsides to using the biggest, most famous providers, there are still reasons to go with the little guy. Just because a company has an international sporting match plastered with its advertisements and can afford a Super Bowl commercial is no reason
to open a company account with them instantly.
Danielle Tull, a spokesperson for freight giant TNT, explains that the best thing to do is to call and have a customer representative actually come out and meet with you.
"We can understand what you're looking for. Otherwise, it would be a case of visiting our website, or alternatively, there's the customer service line. We only deal with account holders, so it's not great to call ad-hoc and give your credit card," she says.
When choosing a provider, one of the most important things to consider is what kind of goods you are trying to move, and the distinction between domestic and international. Tull believes it is important to not just look at what is in front of you in regards to pricing, as you really need to have someone explain what the costs are.
"Price is important, but often what freight providers do is they quote their most economical service, but they cut it off at the specific time of the day – say 2 pm. Then after that, they charge you their premium costs to pick up freight. It's really good to have someone sit with you and explain what it is and look at your business and see when you move the most of your goods," she continues.
"It can often look like it's cheaper on paper, but you'll then get your invoices and see additional costs you weren't expecting. It's good to have a dedicated account manager to come and explain the needs for you because it's difficult to know what you're getting in the freight industry."
Ben Fairfax, store manager at Pack and Send explains that the freight company doesn't have the same restrictions other carriers do.
"At the moment, we're the only people that can send lithium batteries. If you had a computer you wanted to send to Melbourne and didn't have the packaging, we can provide all that. Whereas other freight companies are purely freight," he claims.
"We're like any other retail store and you pay for what you do. If you want to go to a big freight company, you'd have to set up an account and they won't give you an account if you just want to send a couple of things," adds Fairfax.
Of course, every provider is going to tell you how amazing they are – no matter what industry they are in. The important thing is to do some research, ask a few questions, and not just pick any old provider because you saw an advertisement during half-time.