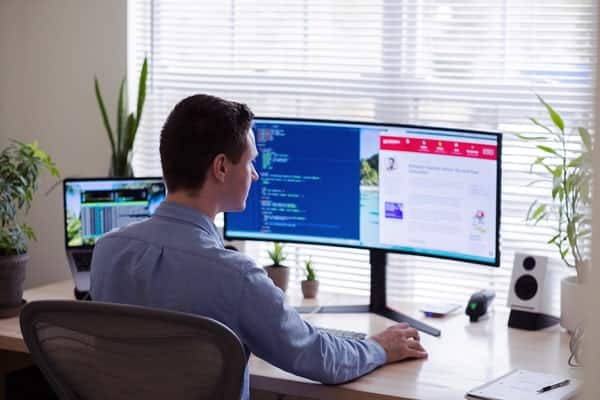 The ABC of CRM for SMBs – Customer relationship management (CRM) may be the solution to a problem you didn't realize you had. By learning the basics of what a typical CRM package can do, you'll be well on the way to developing deeper and more profitable relationships with customers.
Customer relationship management (CRM ) systems have matured significantly in recent years, especially offerings that cater to small businesses. But it is still a category that many struggles to understand. If I have my contact lists in order, you may ask, why do I need CRM?
The answer, naturally, depends on the business. By learning the ways in which CRM can enhance basic business functions, offer advanced business intelligence and deliver powerful communications and networking integration to a business, you may find the missing pieces to a puzzle you thought was complete.
CRM 101
Most businesses are using some form of CRM 'system', whether they think they are or not. According to Stephen Sims from technology consulting firm Brennan, this could be "anything from an Adhoc collection of spreadsheets to a fully-fledged application which manages interactions from beginning to end".
In essence, CRM as a system is about tracking and keeping organized customer records, covering general information, discussions, transactions, and any other details that may assist in serving the customer and analyzing the value of their business. But settling on the fields of data to collect may be a mixture of art and science.
"One of the main goals in deploying a CRM solution is helping companies achieve a 360-degree view of their customers," says Aaron Katz, Asia-Pacific area vice president of corporate sales at Salesforce. com. "Companies should be gathering information on how the customer was acquired, current products the customer is using, any open opportunities or service and support issues, and much more."
"The ultimate goal here is being able to identify which customers are the most profitable," says Mike Lorge, managing director at business software firm Sage Business Solutions, Australia and New Zealand. "You need to know how much time is being spent servicing a customer, who is involved in doing this and how often they are purchasing. Does it pose this question: do you have enough historical information to predict the timing and quantity of a customer's next order? This will help you plan better and manage cash flow."
Only gather what you need
Not every useful detail will be immediately available from every customer, which may require some work from the sales team to flesh out customer details to build a quality system. And whatever data you collect, the idea is to make it useful to improve your bottom line without making the task onerous.
"[A business should] only collect information they believe will help serve customers better," says Scott Hirst, solutions architect at enterprise software company SAP Australia. "They shouldn't collect data they are not planning to act on. Businesses typically don't use 70–80% of the customer data fields they collect and this can infuriate customers."
Getting customers on the side with any effort to build profiles is critical if they are to not only participate, but also see the benefit to the relationship in doing so.
Chad Gates, product manager for CRM at Pronto Software, believes it comes down to benefit and security.
"The methodology is that of 'no surprises'. Make sure the customer knows exactly what you are asking for, what they get, and how it will affect them. If you capture their email make sure you tell them why — are you going to spam them five times per day, or contact them once per month?"
It's also a good idea to set your own limits on sensitive data capture, which can make the customer happier while making data management easier.
"Information like driver's license details or credit card numbers put customers off-side and can place extra requirements on your business for data security," says Gates. In businesses where customers are less directly involved, incentives can be a good idea.
"Customer preferences, interests, attitudes, and socio-demographic data can be very useful information and small businesses can induce customers to provide this via special offers, competitions, and the like," says Hirst.
"Customers are far more likely to fill in a survey for a chance to win an iPod, than simply a promise to 'help us serve you better."
But even then, Hirst recommends you do more to capture behavioral information at the register than focus on conducting surveys.
"A small business might find a high number of customers pledging to pay a premium for eco-friendly products in a survey, but when they get to the checkout it may be a different story."
Analyse this
All the data in the world isn't going to amount to anything for your business until you start doing something with it. So understanding your aims at the very start will help to define the data you want and how it can be converted into business intelligence.
At its most basic, your CRM software should be helping you target customers based on when they would usually purchase and what they might be looking for.
"You should be able to identify any customers who have not purchased for a period of time," says Gates. "Being able to identify and target those people with a special offer can pay off in a big way."
Your CRM software can automate a lot of new outbound marketing opportunities. For your customers, this translates to a service experience that shows you know what they want. Trends should also be visible, so you can start to see less obvious movements in customer spending habits. Spotting the point in a cycle when a customer is ready to purchase, and how much they would usually spend, can be a big win for your sales efforts. It helps build loyalty from good customers while also identifying customers who may be on the brink of going to a competitor.
One of the clearest benefits of marketing efforts is segmentation. Katz believes that you must be speaking to different customer groups according to their specific needs. "For example, customers from the retail sector will have different needs to customers from the education sector. Sending mass marketing emails to both groups may lead customers to think that you do not understand their unique needs."
CRM everywhere you are
While CRM may have been bound to desktop systems in the past, it seems no system worth its database will leave you without the ability to access information on the road. Be sure to assess your options based on mobile access as an included feature.