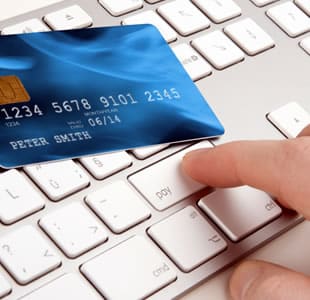 Companies are looking to get the most out of existing customers and that means investing in tools to build stronger and more meaningful relationships with them.
A downturn in the economy makes people think creatively about the best ways to keep customers loyal, so they will continue to spend. This trend could explain the resurgence in customer relationship management (CRM). Companies have been managing customer data for a long time, but many of you still view CRM as a costly, never-ending IT project with minimal or questionable return on investment.
These days it's hard to think of a relationship with a customer that doesn't use the internet in some way. Web 2.0 has created a two-way communication channel that has disrupted the conventional way we carry out business. Social networks throw up so many different ways to communicate, you sometimes wonder who the customer is.
Even with head-count restrictions and reduced budgets, companies are still making critical investments in CRM to maintain their competitiveness. Businesses are rethinking their customer strategy and focusing on retention, loyalty, and, naturally, profitability.
Companies are looking for skills in areas such as campaign management, data analytics, consumer insight, and sales intelligence. They are seeking to manage their customer data in a deeper and more meaningful way.
We recently chatted to Kim Smyth, former head of Global CRM for The Body Shop International, about what makes people tick.
"CRM is a business philosophy that places the customer at the heart of decision making," she says. "It is about developing a better understanding of customer needs and how these may differ between customers, then using that knowledge to build stronger, more profitable relationships with them."
She gave us a checklist of things all businesses should keep in mind when building customer relationships.
Build your customer database. To market directly to your customers you must collect contact details and explicit permission – this is a legal obligation as well as a good marketing practice. To get the most out of CRM, you also need data such as sales history, loyalty program data, demographics, and product preferences. Most companies have a lot of this information about their customers, but bringing it together is often the hard part. Start simple, and build more sophistication over time.
Understand the customer. Your aim is to know your most valuable customers, which have the most potential to grow and which may not be profitable. This lets you focus your efforts where they will have the most benefit.
Develop a relationship. This is a great opportunity for storytelling, explaining benefits, or providing extra information or services that customers value. You are not only looking to develop the next sale but also to build ongoing loyalty to your brand. Leading companies develop a two-way dialogue. Allowing the customer to provide information, such as product reviews, can be very powerful as long as you are willing and able to act on the information you get.
It will be interesting to see how next-generation CRM evolves and if relationships and buying habits change.
RELATED ARTICLES