If your website isn't capable of converting visitors into customers, you could spend thousands of dollars on advertising and still never see a sale.
The key to improving a website's conversions is relevance – particularly, the relevance of your site to the priorities and interests of the people that visit it.
If they can't see something they need, they won't become a customer. But if you can give them exactly what they were looking for as soon as their browser loads the page, the likelihood of their clicking 'buy now' will show a marked increase.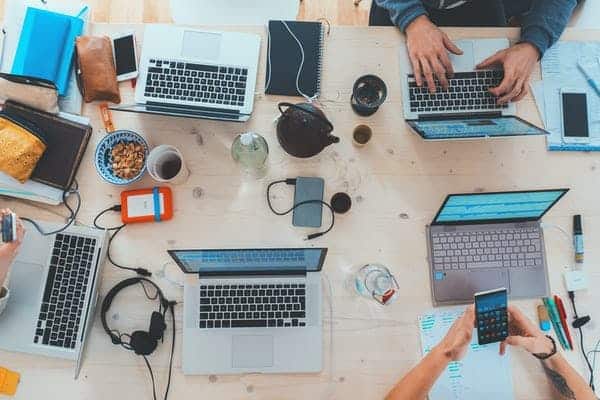 1. Simpler checkout
For online retailers, the most important part of a website is the checkout page. It's the most crucial stage in the conversion pipeline, and yet is often the part of the site that sees the highest abandonment rate. Simplicity is key to encouraging curious visitors to follow through with a sale.
"If you've got a 14-step process for somebody to purchase, you're going to lose a conversion," says Victor Navarro, commercial manager at search marketing agency Outrider. "You may have converted them to the sale point but when they're actually going through the process, you lose them."
For this reason, it's best to avoid making visitors sign in to purchase online, although it does provide an efficient way of capturing their details and tracking their interest in your business. It's also essential to use a number of recognized options for payment processing. As a bare minimum, an online store should offer a credit card gateway hosted by a well-known bank, along with the possibility of paying over PayPal.
While it's obviously crucial to have basic security measures in place throughout the transaction process, Sasha Gilberg, managing director of ConversionBOOST, also suggests it's also a good idea to let customers know the lengths to which you've gone to keep their details safe.
"On the checkout page, when you come down to the place where you want to enter your credit card details, simply highlighting the credit card fields with a security seal can make you look a lot safer," he says.
For more on how to build trust with visitors, read Nett's guide to increasing conversions by building trust.
2. Research
The first step is to have an idea of what your customers are looking for. Google offers a free keyword tool that gives users an indication of the search terms that generate the most traffic, both locally and internationally. Enter your site's URL and some keywords you think customers might use to find your business online. The tool will show the volume of traffic these terms generate and how competitive they are to purchase in Google Adwords. It will also show similar information for a list of related keywords. This list is particularly useful, as it shows how customers are trying to find businesses like yours.
Google provides the keyword tool to help its AdWords customers improve their marketing campaigns online. AdWords is a service offered by the search company that lets businesses bid to have text ads placed in the search results for particular terms. Once displayed, the business that purchased the listing also pays for each click it attracts.
If your business has an online presence for the purpose of generating leads or selling products, it's a good idea to investigate AdWords. Quite apart from the exposure it can create, it offers businesses a way to find out what sorts of messages web users respond well to.
For a visitor, the first step in the conversion process is the very first click on a search listing. If you have an understanding of why they clicked, the rest will be a matter of trial and error.
3. Where am I?
When a visitor lands on a page on your website – be it on a homepage, category landing page, or customer contact form – they need to know within seconds whether that page is relevant to them. The copy (or writing) that appears on the page plays an enormous part in this process.
Make sure that all copy on your site is concise and to the point. Visitors need to be reassured that your site is actually relevant to the search listing they clicked on, so make sure your copy outlines what your business does quickly and simply.
Don't overlook the importance of headings. People scan webpages rather than carefully reading every word, so make sure that all the headings in your content can provide a quick overview of what the page is about. The use of relevant keywords in headings will not only anchor the eye of readers scanning the page but also helps with search engine optimization (SEO).
It's also best that all writing addresses readers directly. The visitor isn't interested in the company itself – they're interested in what it can do for them, and the copy should reflect that.
4. Don't load your homepage with calls to action
Calls to action (or CTAs) are the bread and butter of conversions. They are the parts of a webpage that tell the visitor to do something, like 'Click here to sign up to our newsletter'. Once a web user has clicked on a search listing for a particular product or topic, the webpage they land on has to direct them to act on their curiosity.
Although CTAs are an important tool in the conversion process, it's essential not to do more than simply fill your homepage with them.
"Visitors don't want to be scrolling through pages and pages of content to try to find the information that they want," says Outrider's Navarro.
More than three calls to action on a single page will only work to confuse and alienate the visitor, and disrupt the conversion.
5. Dedicated conversion pages
For a CTA to really work, it needs to be placed in the right context.
If you want to turn search traffic for a particular keyword into conversions, then that term needs to have its own landing page on your site with a dedicated and unique CTA tailored to match the customer's interests.
"It's wise to treat every page as an opportunity to convert a customer," says Outrider's Navarro. "If a customer, lands on a page, and is viewing content which is obviously relevant to them, what's the next step that you want them to take? If you can put yourself into the mindset of the consumer, you're on the way to improving the return on investment you'll get from your website."
For example. if a dentist offered teeth whitening as a service, they might purchase an AdWords ad against that term and make the mistake of linking it through to their homepage.
"This gives the visitor a list of the company services, its background, its location – all this random stuff. It's a bit overwhelming," says ConversionBOOST's Gilberg. "Some people will dig through all that to get to the relevant area, but most people click back. A better way to do this is to create a custom-landing page about teeth whitening. As soon as people get there, you have a headline or a video that talks about that specific problem, and meets the person where their mindset is right at that moment."
6. Feature a secondary CTA
Not every visitor that lands on a product page are necessarily ready to hand over their credit card details immediately.
"A lot of traffic that is coming onto the page may not necessarily be at that buying point in terms of the purchase cycle," notes Navarro. "They may still be in research mode."
To ensure that click hasn't been wasted, it's imperative to have a second, softer call to action. For example, directing them to request a quote or like the business on Facebook allows for future contact with the business.
7. Contact details
Perhaps the most essential form of secondary CTA is to encourage visitors to pick up the phone. A website may be the hub of all your business's marketing strategies, but it still pales in comparison to a brief conversation with one of your sales reps.
If possible, include a 'contact us' CTA on every page of the site. Uncertainty is often the only thing that's keeping a visitor from following a search listing through to a sale. It's in your interest to make it easy for them to ask a question.
8. Time to test
If you haven't already, install Google's Analytics so you can see where visitors are coming from, what search terms they're using, and at which point they're leaving the site.
This will give you insight into which parts of your site are performing well, and which may benefit from a revision to their CTAs.
9. Improve the value proposition
While the look and feel of a site can have a considerable impact on conversions, a simple tweak to what's in it for the visitor can be enough to tip them into making a transaction or signing up for a newsletter.
Whether it's a matter of revising a landing page to better deliver on the promise of an AdWords listing or simply lowering the price of a product, it could be worth experimenting with value proposition alternatives when testing.
"It can be something like improving a guarantee," suggests Gilberg. "By offering a longer money-back guarantee, nine times out of ten that increases conversions. It also reduces refunds, because it shows customers that the company believes in the product. It builds trust."
10. Be patient
Most processes involved in setting up and running a website take some time to refine, and improving conversions is no different. When testing, it's wise to observe the effect of your changes over a considerable period of time before deciding whether they're effective or not.
"Give it time," says Navarro. "Don't take the first ten clicks on each landing page as your results. Give yourself a timeframe which is going to allow for any fluctuations that may occur in traffic during a week for instance."
Get more web traffic and a higher online conversion rate with Netregistry's search engine marketing and e-commerce web design services.